Here's What You Need to Know About Hurricane Agatha 2022
Hurricane Agatha 2022 is a major storm that's made landfall in Mexico — here's what you need to know about the storm's path, and sustained damage so far.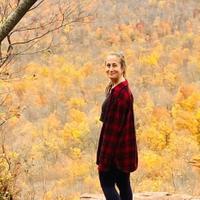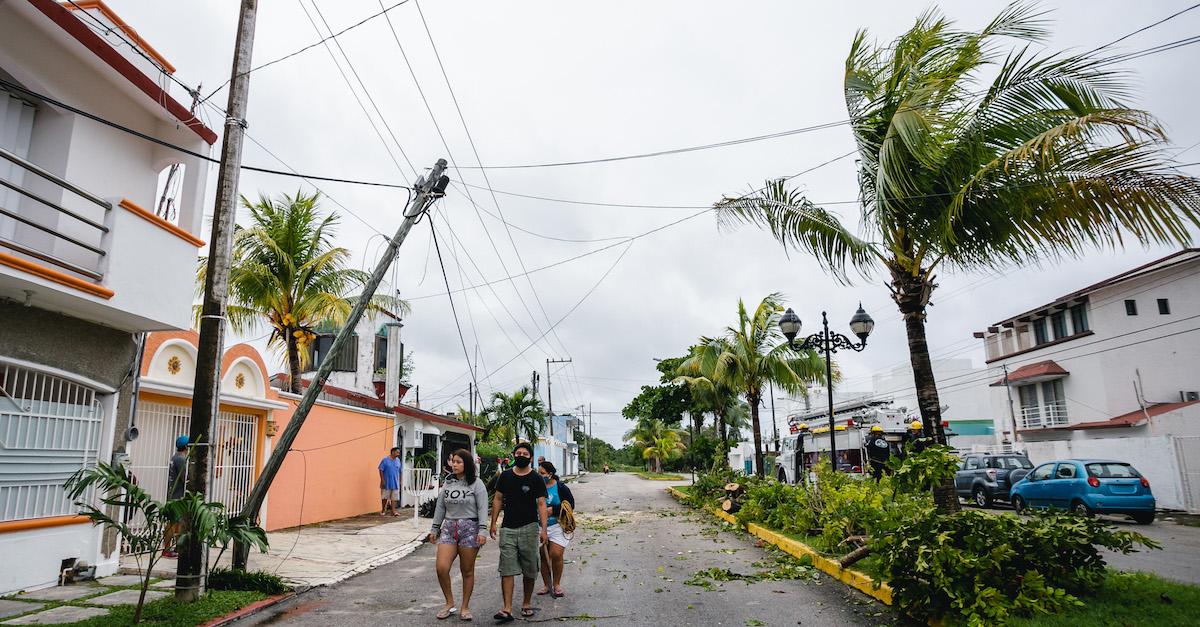 Well folks, hurricane season has officially begun. Until October, tropical and coastal communities will be frequently inundated with torrential rain and strong winds at any given moment. And right now, parts of Mexico, as well as several regions in the Caribbean, are having to face one of the first major storms of 2022, Hurricane Agatha. Whether you're nearby or in another hurricane-prone area, knowing the storm's path is imperative.
Article continues below advertisement
It's assumed this storm formed from a tropical wave that came off the coast of Africa.
"Since the African monsoon typically does not start producing tropical waves until early- or mid-May, there simply aren't enough initial disturbances to get many eastern Pacific hurricanes in May," Yale Climate Connections meteorologist, Jeff Masters, told CBS News. "In addition, May water temperatures are cooler than they are at the peak of the season, and wind shear is typically higher."
Right now, it's bringing high winds and large amounts of rain to the Mexican state of Oaxaca, which is expected to face flash floods and even possibly mudslides.
"There is a lot of rain and sudden gusts of strong wind," local hotel manager, Silvia Ranfagni, also told CBS News. "The ocean is really stirred up, and it's raining a lot... You can hear the wind howling."
Article continues below advertisement
What you should know about the pathway of 2022's Hurricane Agatha:
Thankfully, Hurricane Agatha is starting to die down, but it isn't gone just yet. On the evening of Monday, May 30, Agatha made landfall in southern Mexico, west of Puerto Angel, as a Category 2 hurricane, according to CNN.
It brought winds that went up to 105 miles per hour in certain regions, and although the storm began dissipating, it's still considered to be a tropical storm, with warnings in place for areas between Puerto Escondido and Salina Cruz.
Article continues below advertisement
After making its way from Africa, the storm intensified in the eastern Pacific, and approached the southern border of Mexico on Sunday. It's expected to fully weaken by Tuesday evening, though as previously mentioned, it still may trigger floods and mudslides.
Certain parts of Oaxaca could receive up to 20 inches of rain. The storm, however, is expected to make its way out to the Caribbean Sea, and will hopefully avoid making landfall anywhere else.
The storm still has a 50 percent chance of recreating a hurricane once again, however, over the next week. The remains of the storm could also create a tropical system throughout the week, in the southern Gulf of Mexico and in the Northwest Caribbean.
"Regardless of development, locally heavy rains will be possible across southern Mexico, the Yucatan Peninsula, Guatemala, and Belize through the week," the National Hurricane Center's Atlantic Tropical Weather Outlook stated, per CNN.
Article continues below advertisement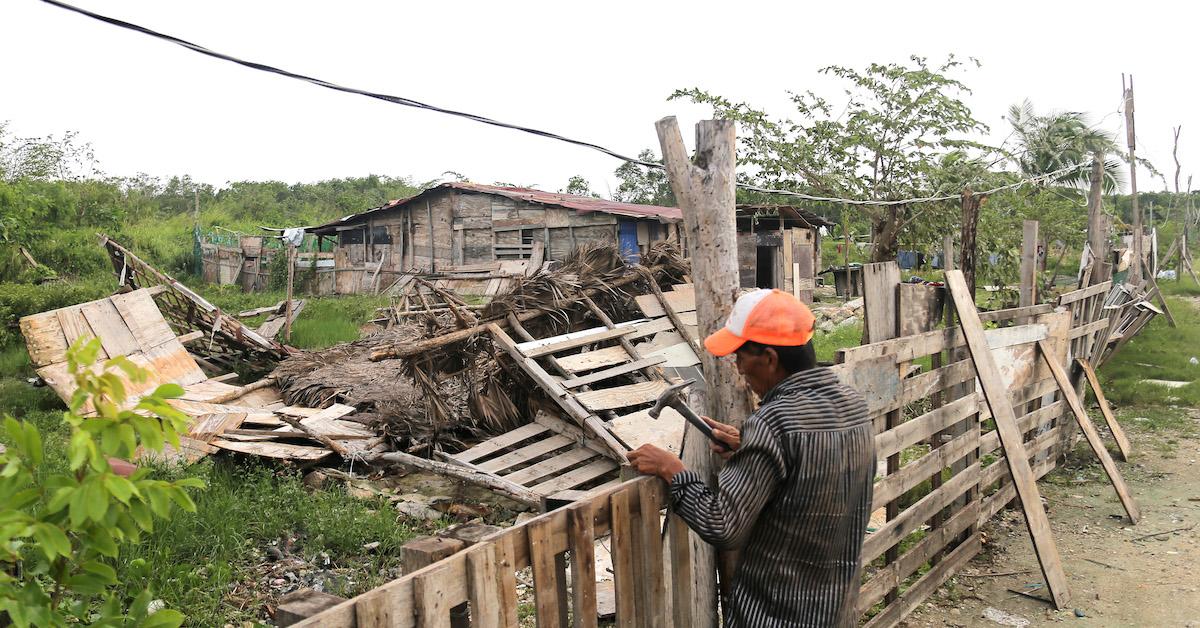 Hurricane Agatha has caused quite a bit of damage.
As a result of the high winds, Hurricane Agatha created absolute chaos in the many resort destinations and beach towns it tore through. According to Insider, the storm knocked down some trees and power lines, scattered debris, and closed some roads in the cities of Huatulco, Mazunte, and Zipolite.
Meteorologists mentioned the potential for infrastructural damage, though the damage caused by the storm thus far hasn't yet been reported on.
Additionally, authorities in Huatulco have mandated "absolute closure" of local beaches, to keep tourists and locals alike safe during the storm.
Hopefully the storm will dissipate today as predicted, but as we know, these storms tend to be pretty unpredictable, to say the least.