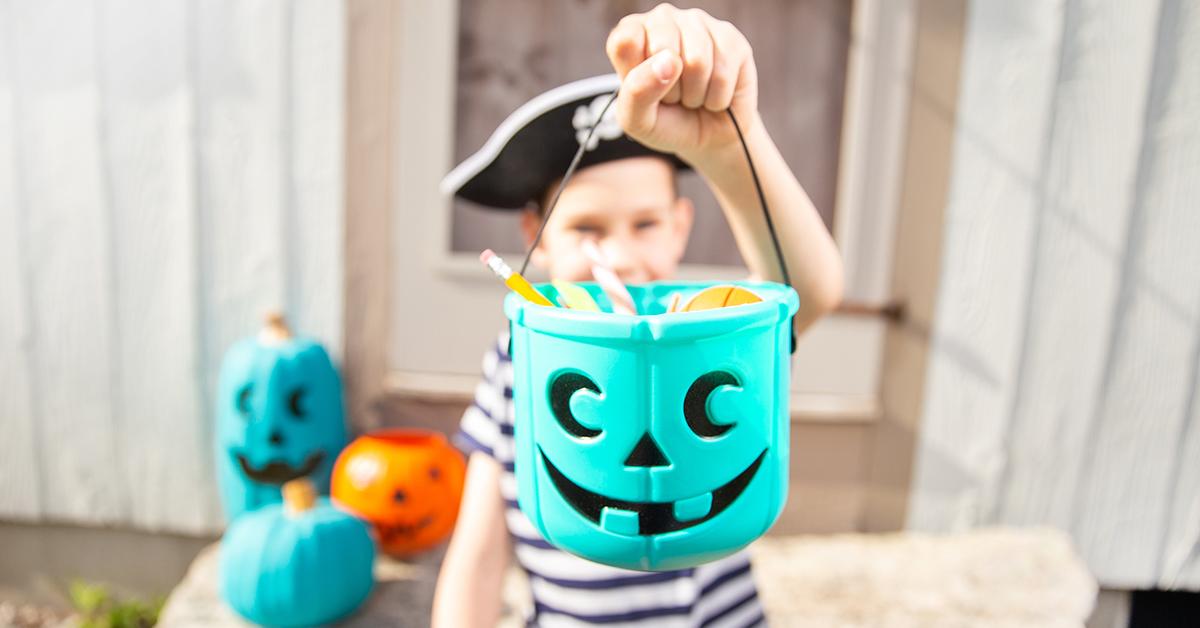 14 Best Allergy-Friendly Halloween Candy and Treats
Halloween can be fun a time for both children and adults and with a rare Harvest Moon that kicked off the spooky season on Oct. 1, not even coronavirus can keep people from celebrating the creepiest time of year. (Although, COVID-19 standard practices such as wearing face masks and social distancing definitely affect how we celebrate it.) That being said, if you choose to celebrate Halloween this year — either by passing out candy to trick-or-treaters or by going trick-or-treating with your family — keep in mind that for some, Halloween can be a source of major anxiety. Particularly for children with allergies.
Article continues below advertisement
Maybe you've heard of the Teal Pumpkin Project. It's a kind of campaign to raise awareness of food allergies or intolerances during the Halloween season. If a home displays a teal or turquoise pumpkin on its doorstep, it denotes that house as having allergy-friendly treats for various trick-or-treaters.
If you're all for the inclusivity of the Teal Pumpkin Project, you'll want to make sure that even if you buy traditional Halloween candy to pass out to trick-or-treaters, you also buy allergen-free treats as well. No child's Halloween should have a black cloud over it because they can't be included in the fun of trick-or-treating. In case you're not sure what allergy-friendly Halloween candies or treats to buy, we put together a master list of the safe (and still yummy) stuff, as well as answers to frequently asked questions about allergies and allergy-free treats. That way, you can include everyone who chooses to trick-or-treat Oct. 31.
Article continues below advertisement