Sore Throat, Hives, and Allergies: Here's What Pollen Can Do to You
Even if you're not strictly allergic, pollen can cause all sorts of unpleasant symptoms.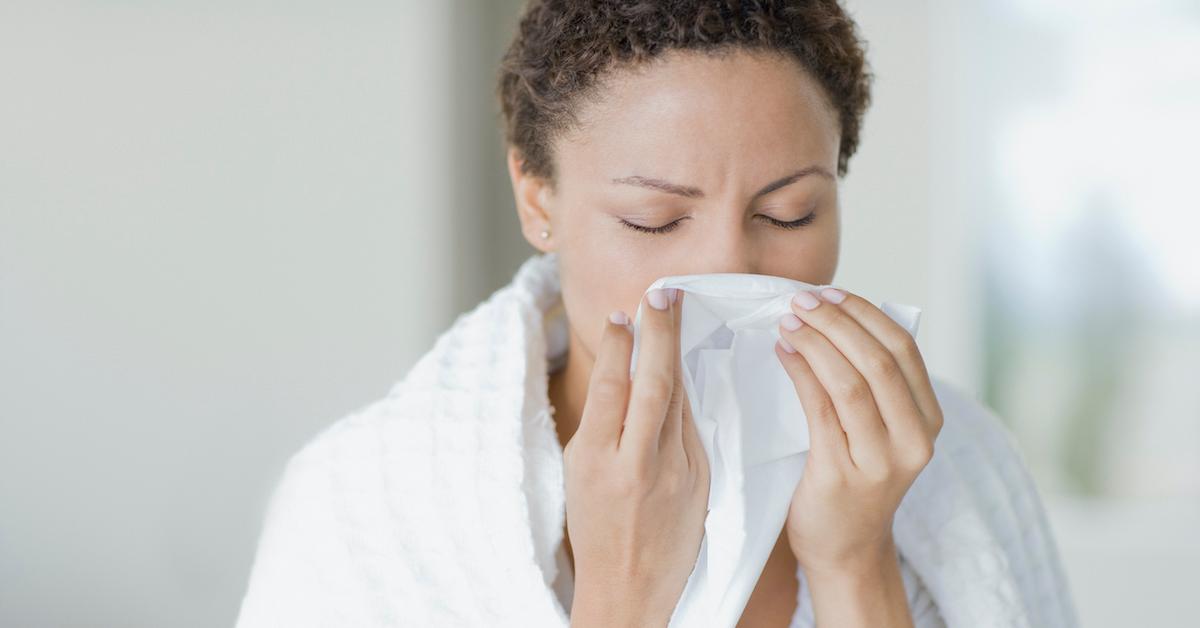 When you have allergies, you're probably used to experiencing a whole bunch of different symptoms all at once. You might walk outside and have a runny nose and itchy eyes, you might develop stinging, itching hives, or you could wind up with a cough and sore throat that outlasts even the most egregious amount of lozenges. But if pollen allergies can cause sore throat, hives, and the like, what the heck are we supposed to do to feel better all season?
Article continues below advertisement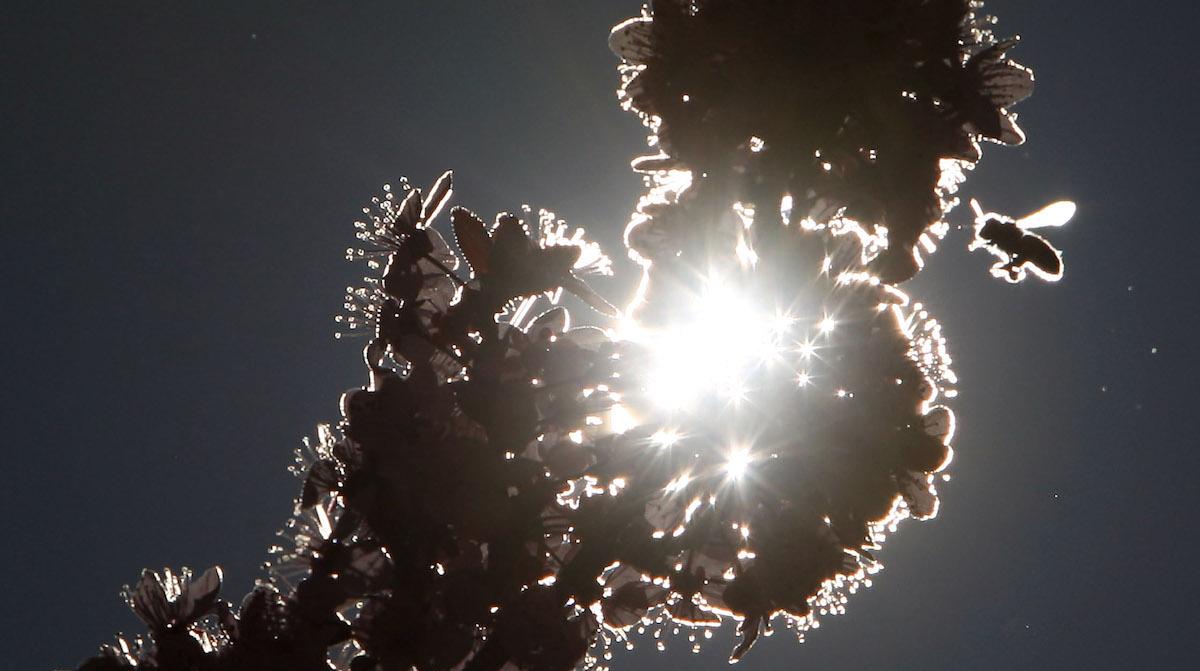 What causes pollen allergies?
Pollen allergy symptoms like sore throat, cough, watery eyes, itching, hives, and other, more severe reactions like asthma, are the result of a biological histamine response to pollen. Pollen is the powdery substance that trees, grasses, flowers, and weeds use to pollinate. According to the Better Health Channel, this type of allergic reaction is called hay fever.
Article continues below advertisement
One of the most difficult parts of having a pollen allergy isn't dealing with the symptoms, but trying to figure out what type of pollen you might be allergic to. For instance, those who are allergic to tree pollen might not have any problems with ragweed or grass pollen. Ultimately, determining which allergies you actually have could involve going to a specialist to take an official allergy test.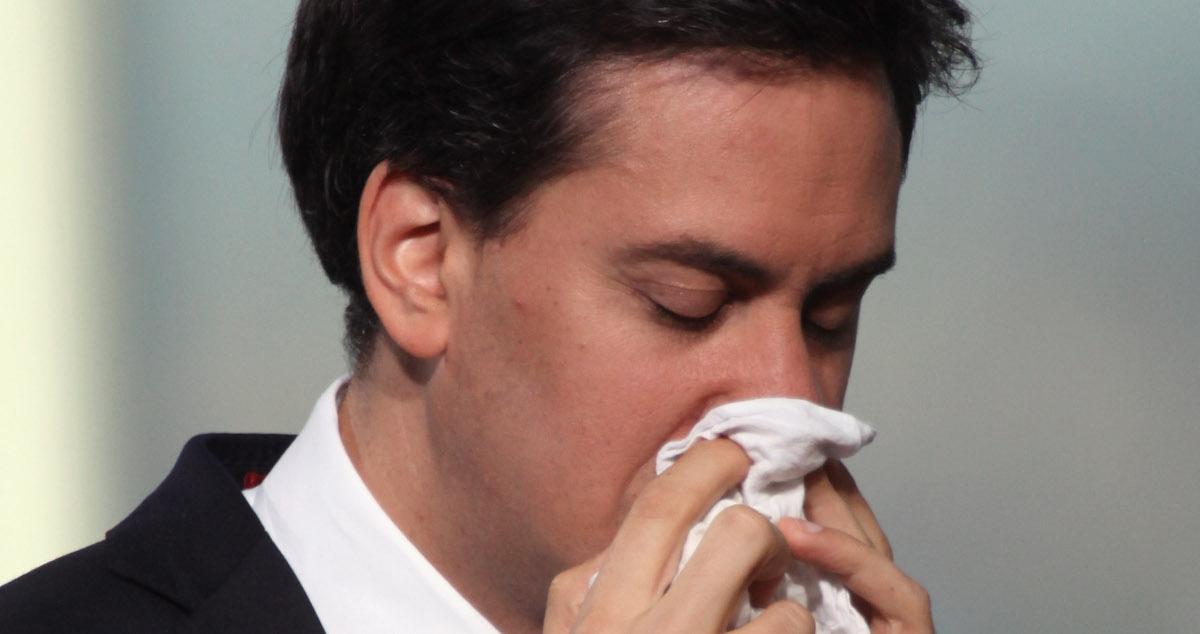 Article continues below advertisement
Can pollen cause a sore throat? 
According to Tottori Allergy and Asthma Associates, tree pollen can indeed cause the same itchy, scratchy sore throat as other allergies. This is generally thought to be caused by inflammation, which builds up sinus pressure in the sinuses. Sore throats caused by allergies tend to be long-lasting and accompanied by other sinus symptoms like a runny nose or persistent cough. The intense sinus pressure can result in powerful headaches as well.
Can pollen cause hives?
Though hives are an unusual reaction when it comes to pollen, it has been known to happen from time to time. Though hives generally arise from food and animal-based allergens, according to Neda Skin Solutions, physical exposure to certain types of pollen can result in the appearance of hives.
Article continues below advertisement
This is generally not a problem, as there are many over-the-counter creams to help soothe hives topically. However, things can go quite wrong if the hives develop somewhere like the inside of the mouth or throat, as they can obstruct breathing. If you know that your allergic reaction to pollen is this severe, be sure to have a personal automatic epinephrine injector on hand at all times, after consulting with a doctor, of course.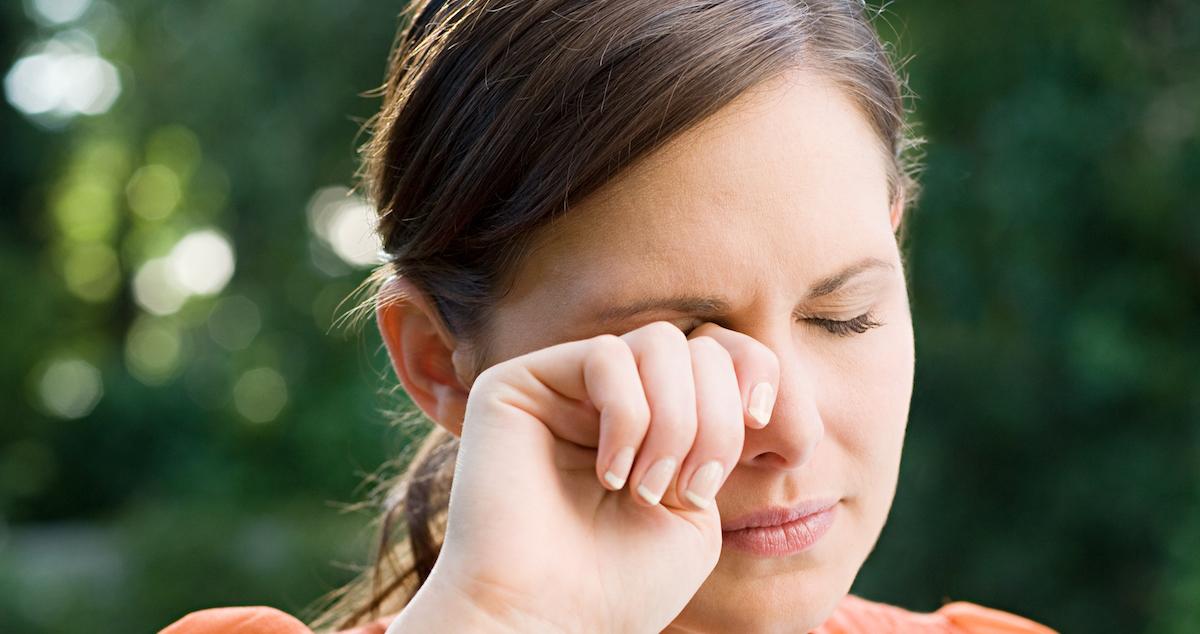 Article continues below advertisement
What to do when you have an allergic reaction to pollen:
Allergy attacks are frightening sudden endeavors. Even something as simple as a sore throat or watery eyes can ruin an entire outing. If you walk into a park and suddenly feel your face and sinuses puff up like a teary balloon, you're going to want to do something about it.
Severe allergic reactions should be met with a call to 911 or other emergency services, though mild or irritating symptoms can often be minimized with the application of some hand and face washing or taking allergy medication. Plenty of over-the-counter allergy medications like Zyrtec or Claritin usually work for pollen allergies, but it's important to consult a doctor before taking any unfamiliar medications, even those that you can buy without a prescription.