Here Are Tips for an Inclusive Halloween, To Make Sure Everyone Feels Included (Exclusive)
Whether you're looking to ensure you have some candy for everyone, or if you're simply looking for fun Halloween games, here's how to have an inclusive Halloween.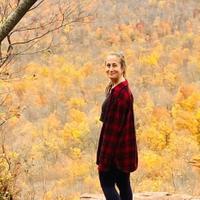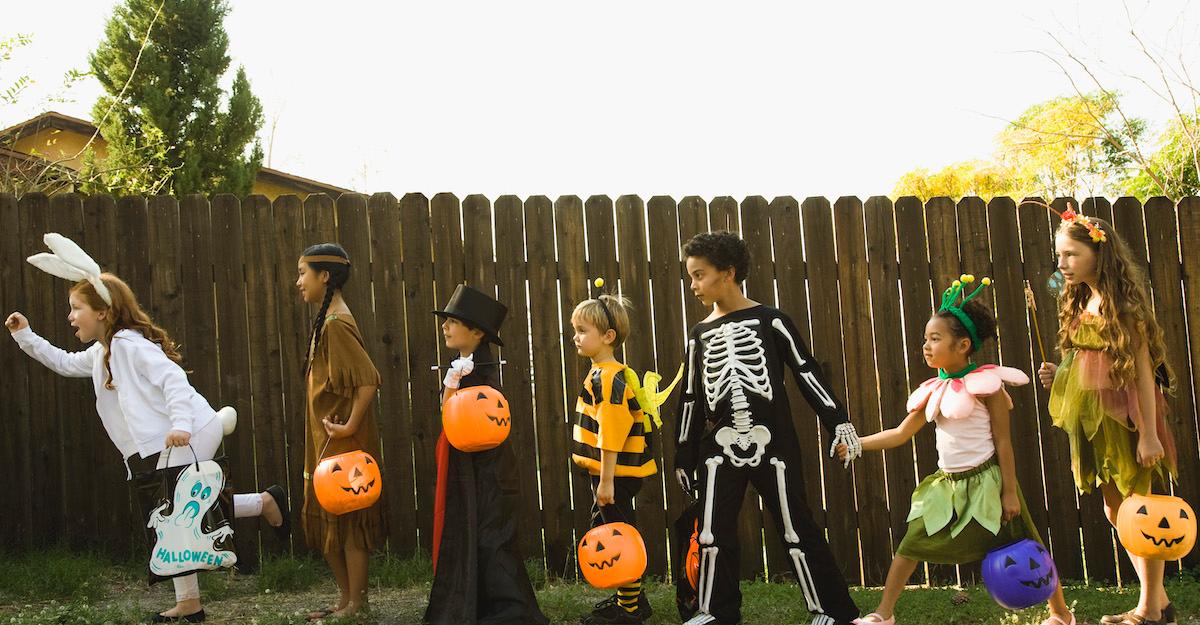 Halloween is a fun way to bring kids together — but certain circumstances can make some children feel left out. And most should be well-versed in the rules of not being appropriative or flat out inappropriate with costumes at this point, it's important to also ensure your treats and Halloween party activities are inclusive, too, for kids with allergies or disabilities.
That said, we spoke with a parenting expert via email, who gave us tips for creating an inclusive Halloween.
Article continues below advertisement
Parenting expert Cathy Domoney, is a mother to five neurodivergent children. She explains that 1 in 6 people experience some level of sensory challenges. With that, 1 in 13 have food allergies, whlie 1 in 5 have neurodivergent abilities including autism or ADHD.
That's why approaching Halloween in a way that includes everyone is crucial. Creating memories and experiences for all kids is an important way to keep the holiday fun for everyone.
Make your treats inclusive.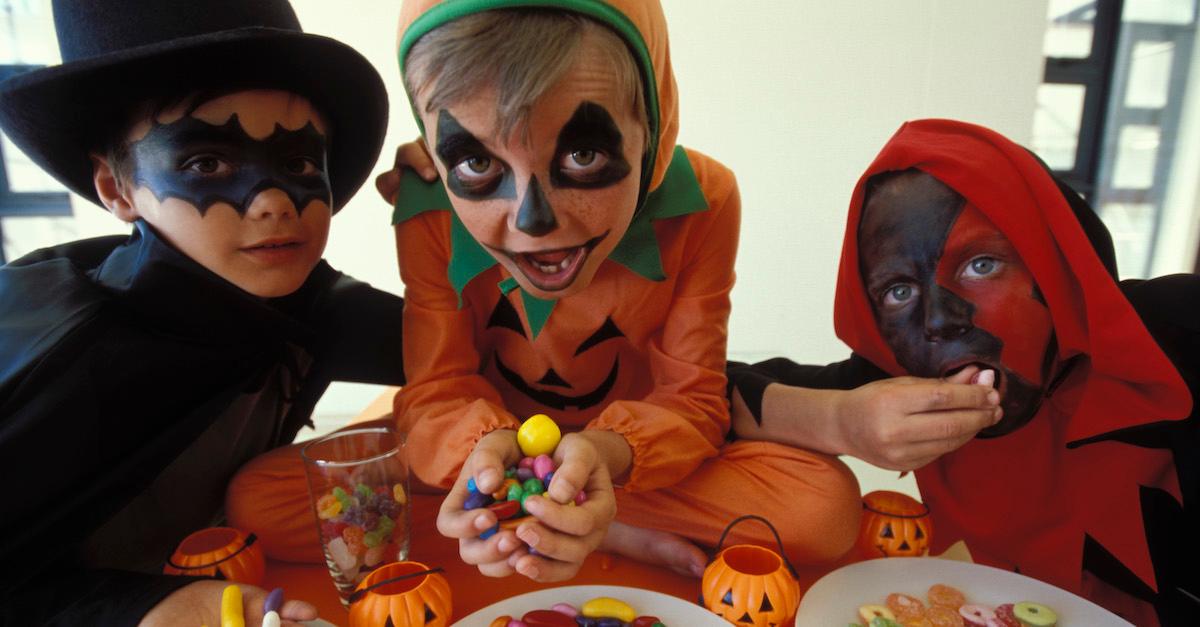 Domoney recommends organizing a gathering for your children's friends, and talking to the parents ahead of time to gauge any allergies. Together, you can create special festive treats like cupcakes or rice crispy treats. Consider discussing about the importance of keeping it inclusive, to engage your young party guests.
Article continues below advertisement
Displaying a teal pumpkin or offering alternatives to candy, she also says, is another easy way to keep everyone involved while kids are trick-or-treating, as it signifies you have non-food treats for those with allergies or other conditions.
Article continues below advertisement
Consider playing some age-appropriate games, or showing festive (not scary) movies.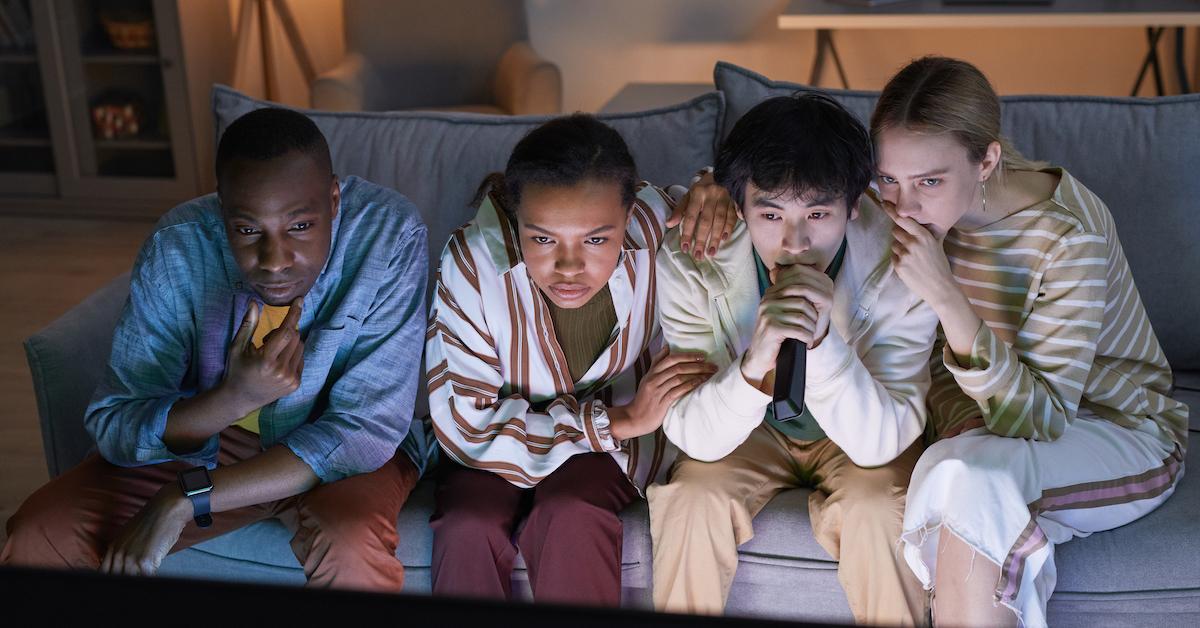 If you're throwing your kids a party, there are many fun ways to engage a group of kids. Domoney recommends showing an age-appropriate scary movie like Ghost Busters, or playing some easy party games like freeze dance.
Plus, anything that doesn't focus on the candy is a huge plus, for groups with sensory issues or allergies.
Article continues below advertisement
Put on a spooky treasure hunt.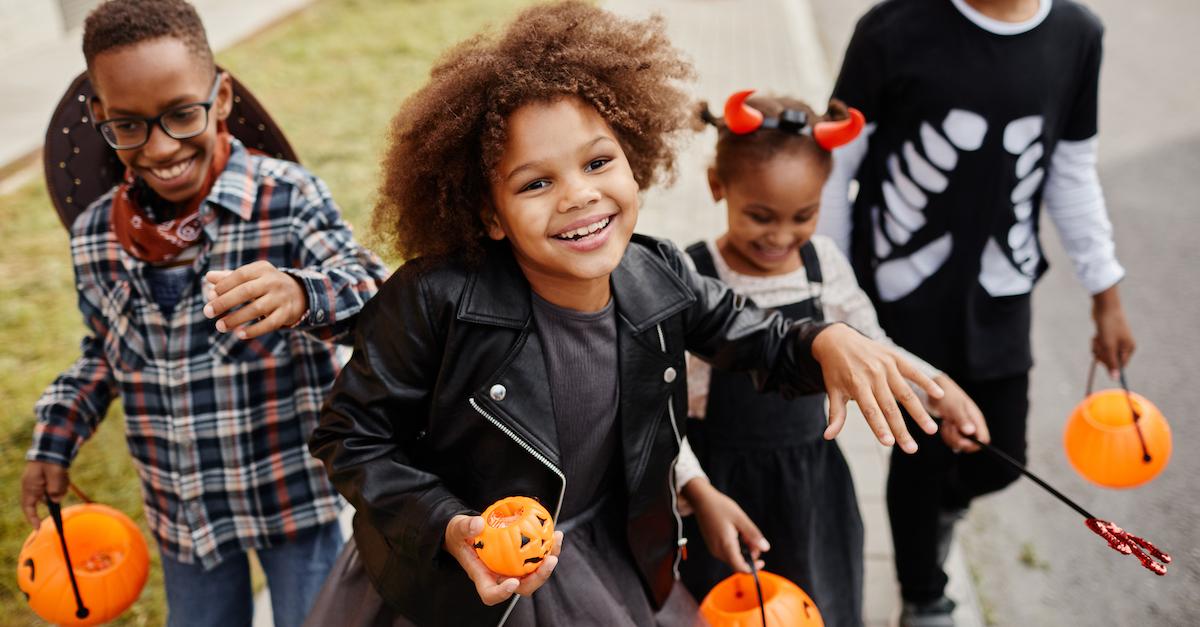 "Start your own tradition and go on a spooky treasure hunt where each treasure found is allergy-friendly (and not necessarily an edible treat!)," Domoney says.
A treasure hunt is a great way to keep everyone involved, making way for there to be a non-candy or allergy-friendly prize.
Article continues below advertisement
Ensure your home is sensory-safe.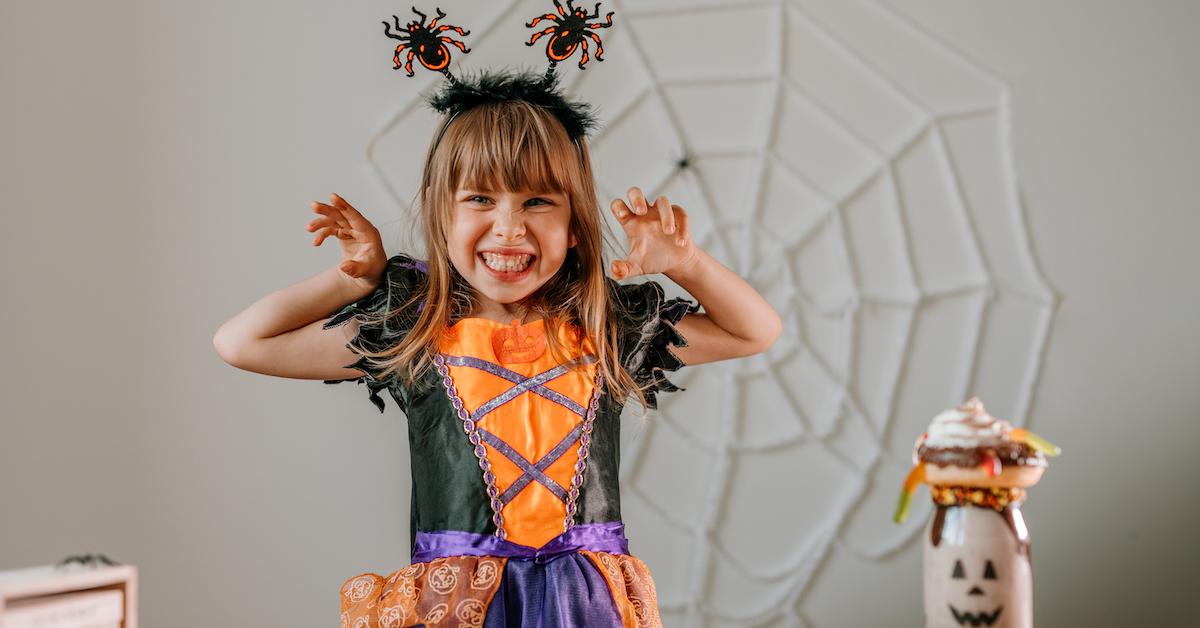 "Creating a sensory safe environment at home and inviting friends to come and experience it can be a gorgeous way to inform non-sensory kids on what an inclusive experience can look like," Domoney tells us.
Making sure there aren't any strobe lights or loud noises is a great place to start, in case any of the kids happen to be sensitive to that.
Article continues below advertisement
Communicate with your kids and their classmates.
If your kids are neurodivergent, communication with other families is key.
"Be brave and go into your child's class to explain how your Halloween can look a little different, and why that is," Domoney tells us. I've always found that heart centered communication of this kind increases understanding, connection, awareness, and inclusivity."
Article continues below advertisement
"I have found that other parents are often looking for ways to be supportive, but are unsure of how to show up for fear of doing the 'wrong thing' or offending," she continues. "With open communication and some guidance, they tend to lovingly step forward with inclusivity at the center of their intention which is a gorgeous experience for all."