How to Build Your Own Chicken Coop — Without Spending A Lot of Money
You can build your own chicken coop —on the cheap; learn more!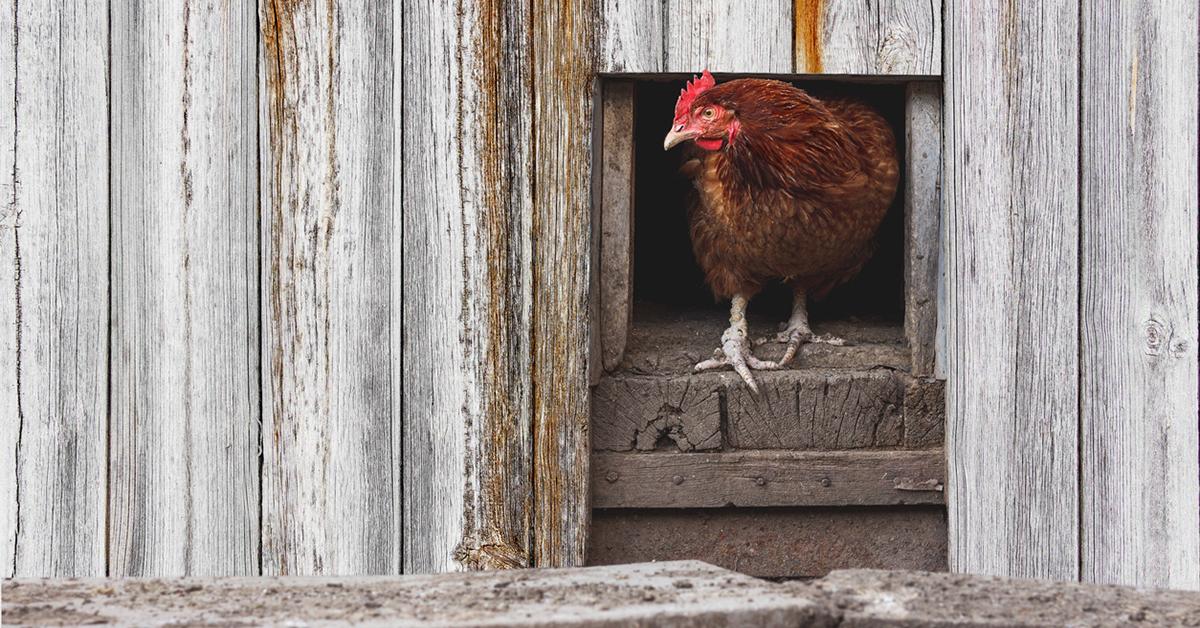 Keeping chickens can have many benefits. First of all, you get access to high quality eggs! Egg shells are also great for adding more nutrients to your compost pile. If you're thinking about getting chickens, then be sure to check out all the great advantages to having backyard chickens. But if you're already past that stage and have the baby chicks in your living room, just waiting for them to get old enough to go live outside, you might be wondering how to build a chicken coop.
Article continues below advertisement
The first few weeks of a baby chick's life, they have to spend it inside as they are not old or grown enough to deal with cold weather. Chicks need to be in a heated environment so that they can grow to the size they need to in order to be able to live outside. While your baby chicks are growing indoors, now's the perfect time to get their outdoor living situation figured out.
There are ready-to-go chicken coops available online, like on Amazon, or you can find them at a place like Tractor Supply Company. But if neither of those options are your cup of tea, you can always build a super cheap coop with a few handy dandy tools. This how-to originally appeared on MorningChores.com and requires mostly just scrap wood and pallets for materials.
Article continues below advertisement
Here's What You'll Need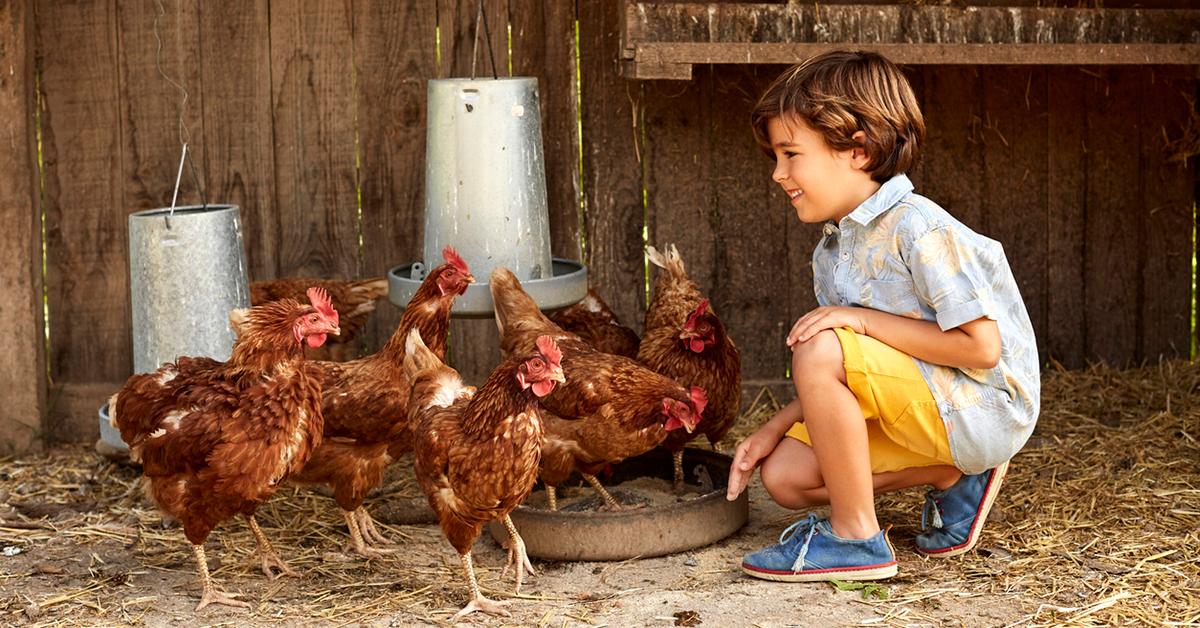 For materials, you will need scrap wood, pallets, hinges, a latch (to open the door), chicken wire, and some kind of material for the roof, such as a pre-assembled metal one.
For tools, you will need screws, a hand saw, level, impact drill, and of course, a tape measure.
Not sure where to get your materials for an inexpensive price? Start collecting scrap wood, pallets, and anything that can be used to assemble the chickens' nesting boxes. Any kind of scrap wood will do; you'll also need some kind of material for a roof, so be on the lookout for any extra materials that would make a good roof.
How to Build a Cheap Chicken Coop
First, start by mapping out your chicken coop. It's always a good idea to have a blueprint handy, even if it's a relatively informal one. Once you've mapped out your space and know the perfect location for your coop, you can start laying out the rectangle shape of the coop.
Using a drill, screw the 2x4 pieces of wood together in a rectangular shape.
The pallets will become the walls of the coop. Screw the first row of pallets into the wooden perimeter that you made with the scrap wood. Once you've got your first layer of wall, you can go through the same process, adding a second layer of pallets to the wall by screwing them into the first layer.
Article continues below advertisement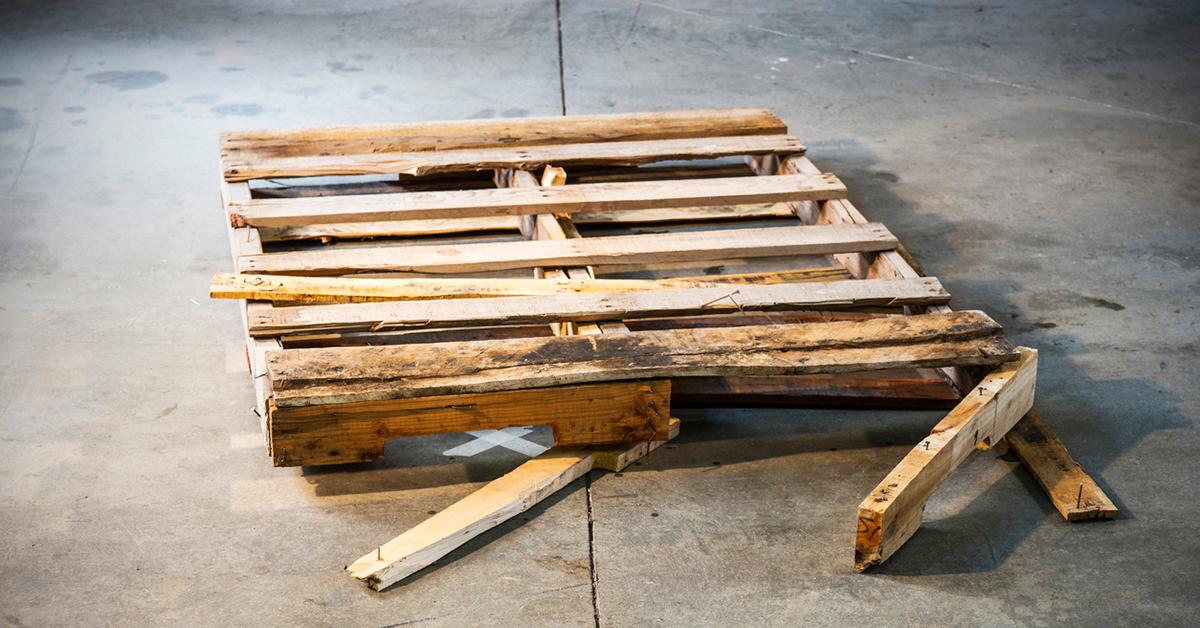 It's time for the roof. Now, above, we mentioned using whatever scrap material you may have laying around for a roof. If you have a pre-assembled metal roof, you can screw that metal roof to the pallets so that it's held in place. If you don't have anything to use as a roof, don't worry. Pallets will work as your roof, just make sure to cover it with either sheets of metal, plastic, or a tarp. This is a crucial step in creating the roof because the most important part of the chicken coop's infrastructure is to make sure it stays dry at all times. You don't want any water to get in the coop. If you're using pallets, lay pallets across the top opening of the coop, screw them into the pallets used to create walls, then cover the roof with something like plastic or a tarp.
Article continues below advertisement
Another important part of the chicken coop is that it features a front door. In addition to protecting your chickens from rain, wind, and snow, you'll also want to ensure the coop is predator-proof. Predators like foxes and raccoons, depending where you live, will undoubtedly smell the scent of chickens and try to break in. Making sure the foundation is solid, there are no gaping holes, and that it has a front door will keep those predators from getting in.
If you want, you can buy a door or find a second-hand one to adhere to the coop; or, if you want to minimize cost as much as possible, you can use old scrap wood to create the door frame. To do this, screw a piece of wood to the top of the wooden perimeter, then add two more pieces of wood to either side of the pallet walls. Build a door frame in the middle using scrap wood. Any gaps? Fill it with chicken wire! You'll also need to screw in hinges to one side of the pallet walls, as the door needs to open and shut.
If you have any gaps or holes anywhere throughout your now-assembled coop, use chicken wire. Whether there's gaps in the roof, door, or walls, chicken wire is the perfect solution to ensure that your chickens can't escape and predators can't get in.