About 23 Million in Afghanistan Are Affected by the Ongoing Famine
The famine in Afghanistan has significantly worsened over the last year — about 23 million residents are facing extreme levels of hunger right now.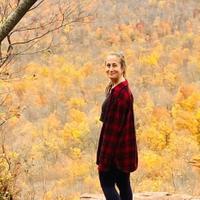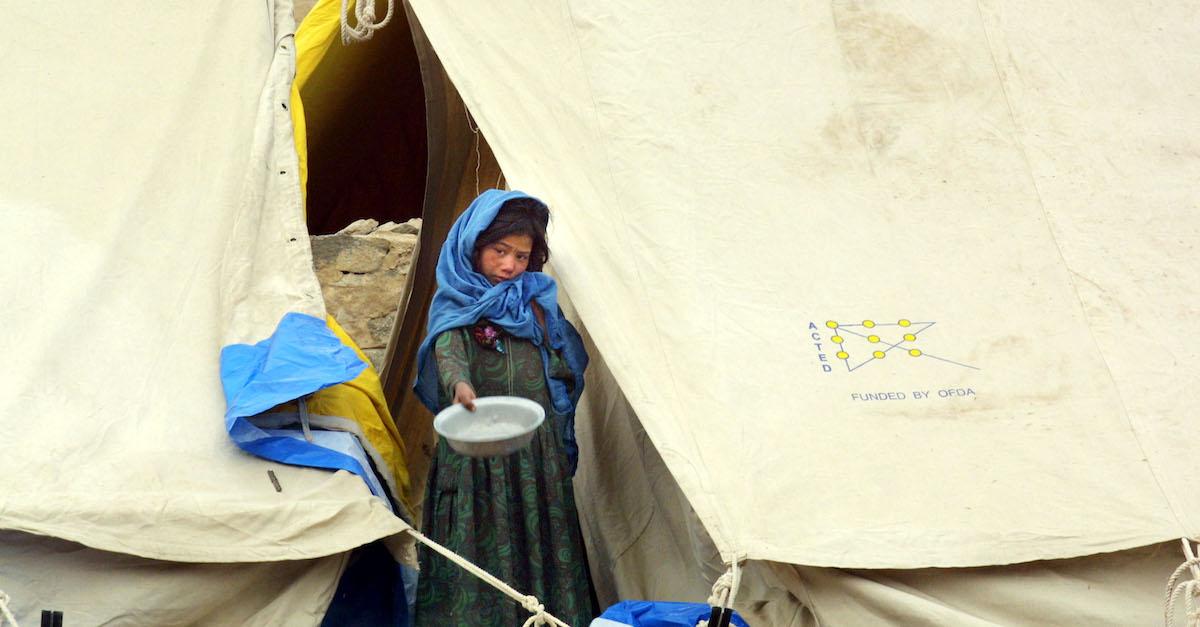 The last year has been a major struggle for many in Afghanistan — the agricultural industry has been failing due to the effects of climate change, the economy has been rapidly declining, and in August 2021, the Taliban seized power over the country's government. That, combined with the ongoing famine in Afghanistan, has made survival incredibly hard for most of the population. Right now, millions are facing extreme levels of hunger, and babies are dying.
Article continues below advertisement
"If the situation carries on like this over the winter, most families in Helmand will become poorer than they have ever been, and many will die," Mohammad Sadiqi, an assistant liaison officer for a United Nations' refugee agency, told The Guardian. And with the declining economy and increasingly inclement climate, it comes as no surprise many are trying to move out.
"All of our youth are leaving," he said. "What else can they do?"
However, Afghanistan's government is denying statements regarding the famine, despite the fact that the number of people facing extreme hunger has doubled since 2020.
"There are some rumors and propaganda that the country is going through a crisis, and it is not correct," Afghanistan's main government spokesperson, Zabihullah Mujahid, told Jane Ferguson of The New Yorker at the beginning of this year. "We have resources and ongoing works, revenue collection which is enough for our government."
Article continues below advertisement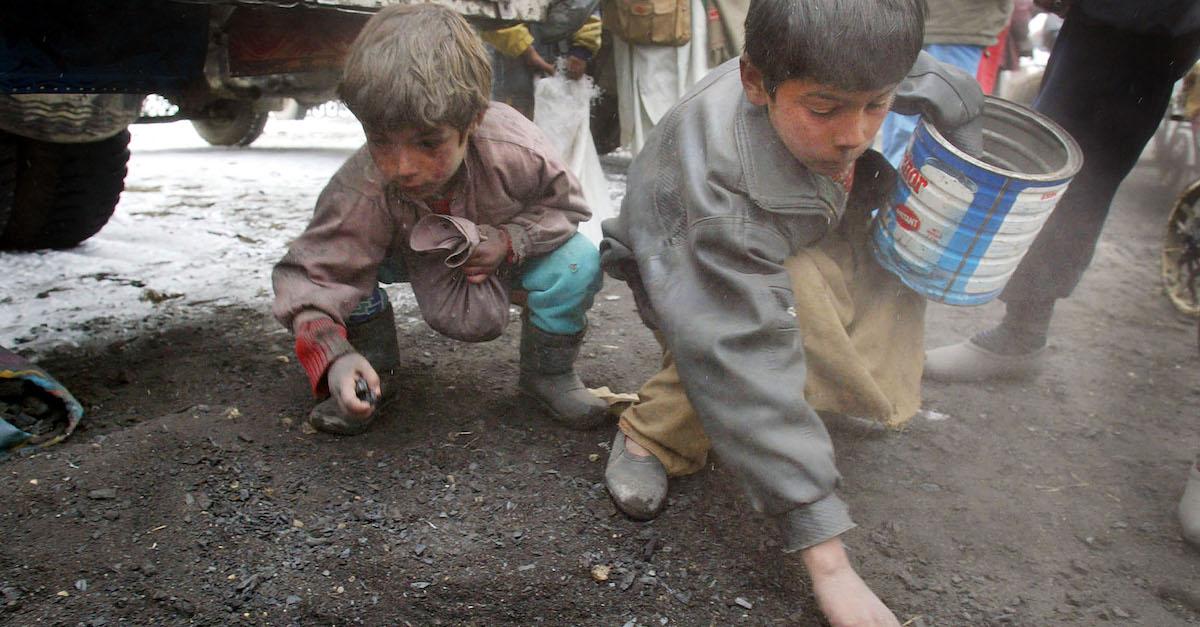 What is causing the famine in Afghanistan?
There are a number of factors contributing to the ongoing famine in Afghanistan. According to NBC News, one is that the Taliban took over the government last August. It was previously relying on foreign aid, but it lost all financial support from international communities, after the extremist militant government took over. Now, about 23 million residents, which makes up more than half the population, is grappling with high levels of food insecurity.
Article continues below advertisement
According to The New Yorker, financial assistance is key in Afghanistan — rates of babies dying of hunger are at their highest in two decades, and about 55 percent of the population is in need of humanitarian assistance, which is double than it was in 2020. The UN predicts that within the next six months, about 97 percent of residents will be living below the World Bank's definition of the poverty line, making less than $1.90 daily. But sadly, Taliban leaders are denying the humanitarian crisis.
Other countries have considered restoring financial aid, as long as the Taliban starts to assure basic human rights, and becomes more inclusive towards women. This may happen soon — schools for women are finally starting to reopen, and certain government officials are being reappointed.
But the Taliban isn't solely to blame — extreme drought and many years of war have also toppled Afghanistan's agricultural industry. And now, with freezing winter weather, farming is nearly impossible.
Article continues below advertisement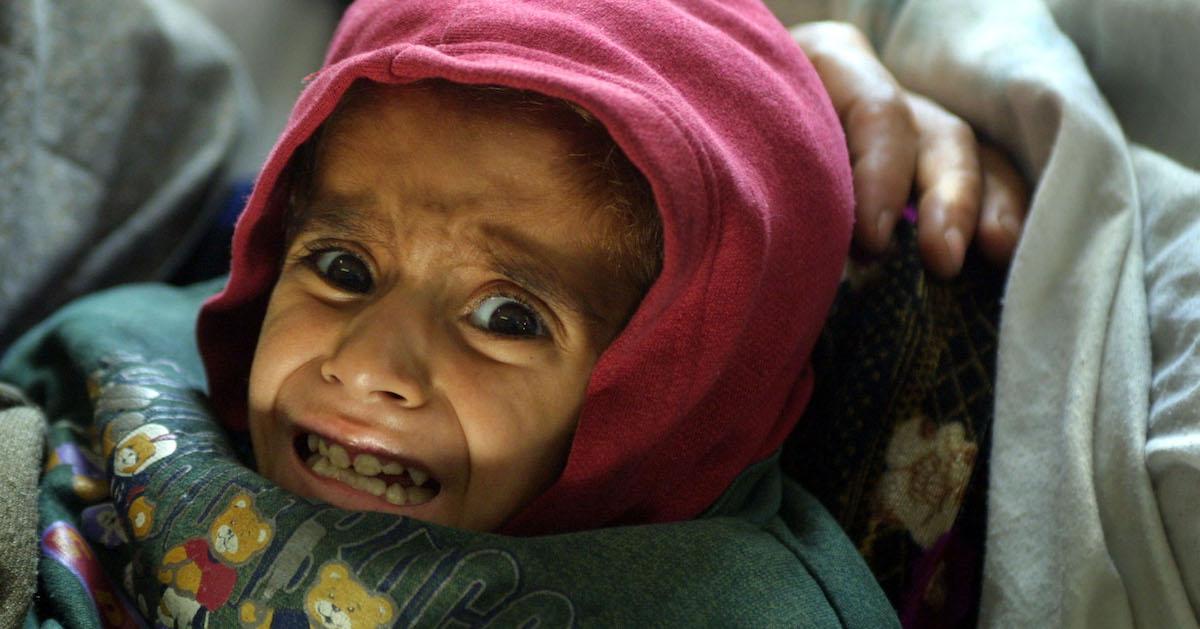 How can we help people facing famine in Afghanistan?
Article continues below advertisement
The Norwegian Refugee Council is another organization that's providing aid to displaced people, helping with child education, and helping fight food security. Aga Khan Development Network is working with the UN to support Afghans with health services, food security, and access to renewable energy. All of these organizations take donations, and every bit of support helps.
Green Matters' new book, Green Living, is the perfect guide to living an eco-friendly lifestyle for people at every stage of the process. You can order Green Living here.