Madagascar's Impending Famine: What Caused It, How to Help, and More
What caused Madagascar's impending famine? The East African country is unfortunately facing a food shortage that was triggered by climate change.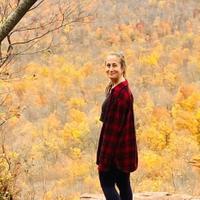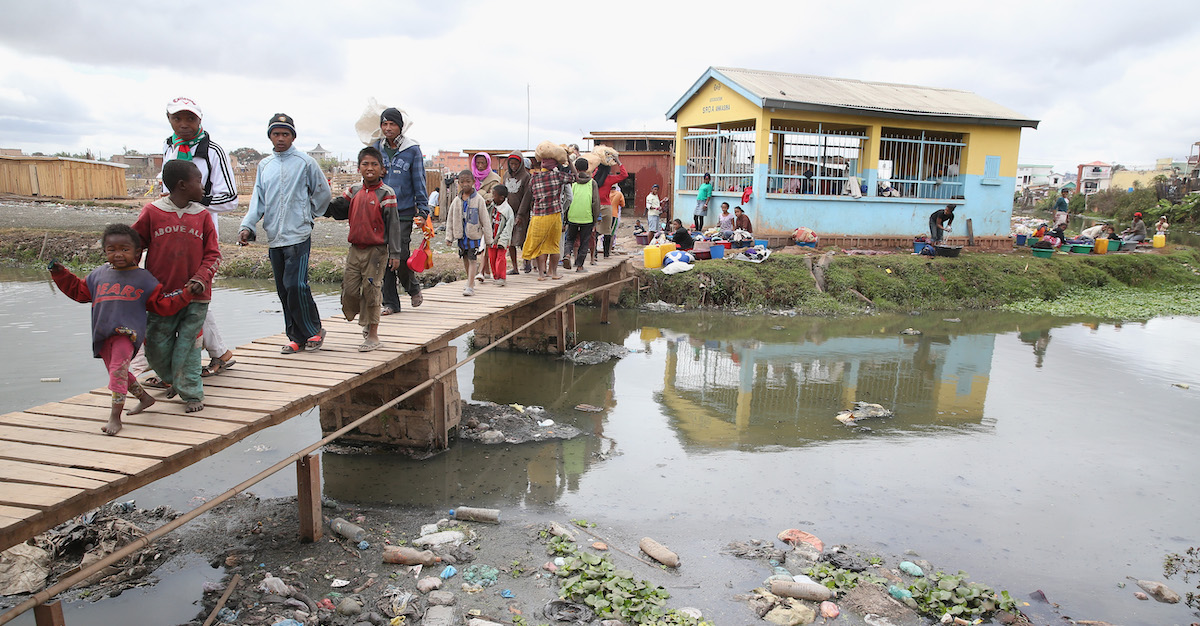 As we know, the climate crisis is taking a serious toll on vulnerable communities around the world. Low lying and coastal cities like New York are facing floods, arid regions such as California are being inundated with wildfires, and countries facing extreme drought, such as Madagascar, are facing possible famine. The impending famine in Madagascar is absolutely devastating, and it's currently affecting families across the country.
Article continues below advertisement
"In some areas they are still able to plant something, but it's not easy at all, so they are trying to grow sweet potatoes. But in some other areas, absolutely nothing is growing right now, so people are just surviving only eating locusts, eating fruits and cactus leaves," Alice Rahmoun, WFP Communications Officer told UN News. "And, just as an example, cactus leaves are usually for cattle; it is not for human consumption."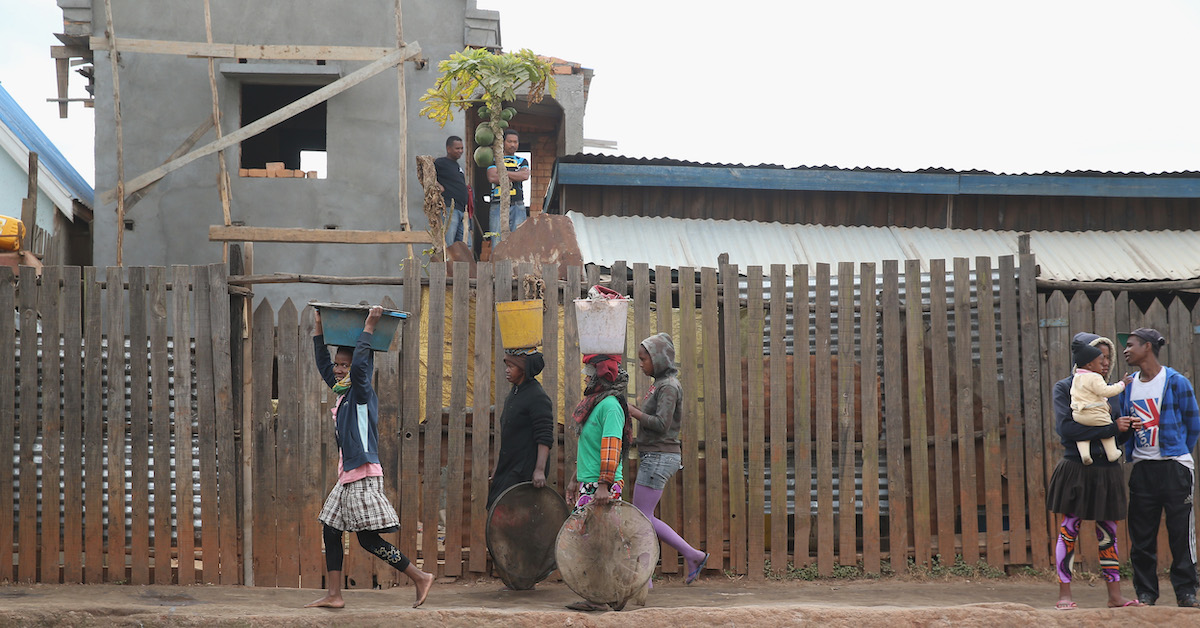 Article continues below advertisement
What to know about the current famine in Madagascar:
As previously mentioned, Madagascar is on the brink of a nationwide famine. According to reporters from Sky News, who witnessed the tragedy first-hand, babies can be seen on the brink of death, with mothers are unable to nurse them due to ongoing food shortages. As of August 2021, about 30,000 people unable are unable find or afford anything to eat, per The BBC, as crop failure is on the rise and animals are continuously dying.
And because hunger is compromising locals' immune systems, disease is starting to spread like wildfire.
Normally, communities in Madagascar are economically driven by tourism, according to Africa News, but the COVID-19 pandemic is preventing tourists from coming into the country. So many have been left unemployed, and without any source of income. But what is causing this impending famine? Two words: climate change.
Article continues below advertisement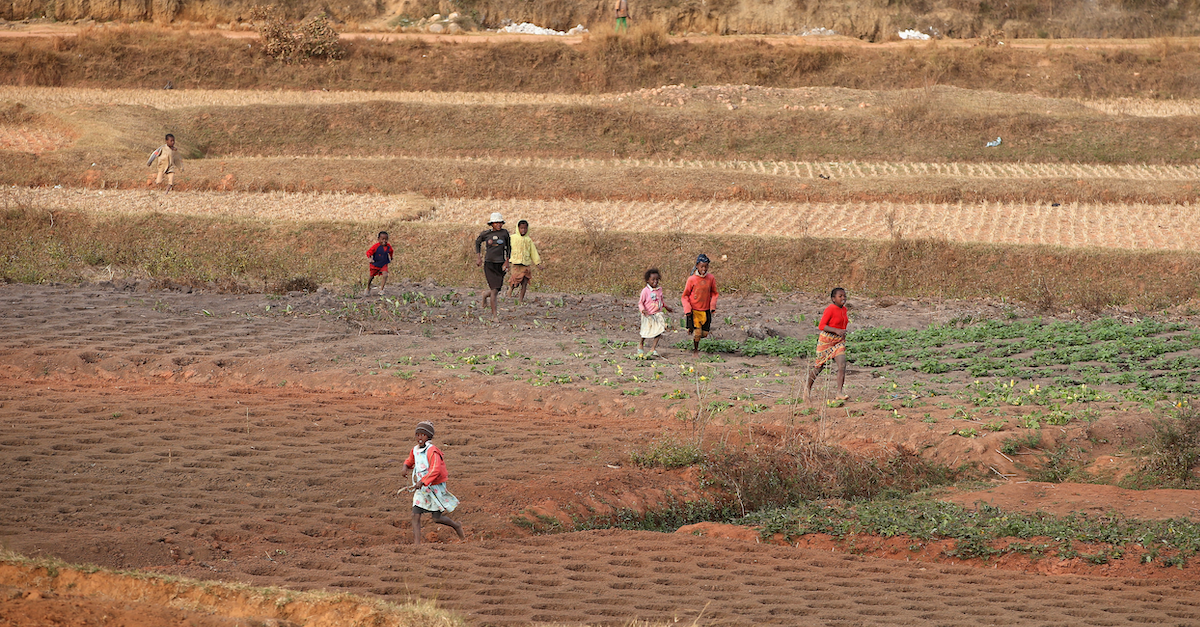 How does the famine in Madagascar relate to climate change?
Famine is most often caused by war, political conflict, or serious storms, but the island of Madagascar is unfortunately nearing famine due to climate change, according to ABC News. Southern Madagascar is actually facing its worst drought on record in 40 years. Riverbeds are completely dried up, leaving the land too dry to farm. Sandstorms are also worsening the situation at hand, by making the land virtually infertile.
Article continues below advertisement
"As they cannot plant, it's affecting their food security," World Food Programme's emergency coordinator Patrick Vercammen told ABC News. "Having sandstorms in this kind of landscape is not something usual and having the effects of sandstorms shows that nature is changing, the environment is changing, and the climate change is affecting this area more than the rest of Madagascar."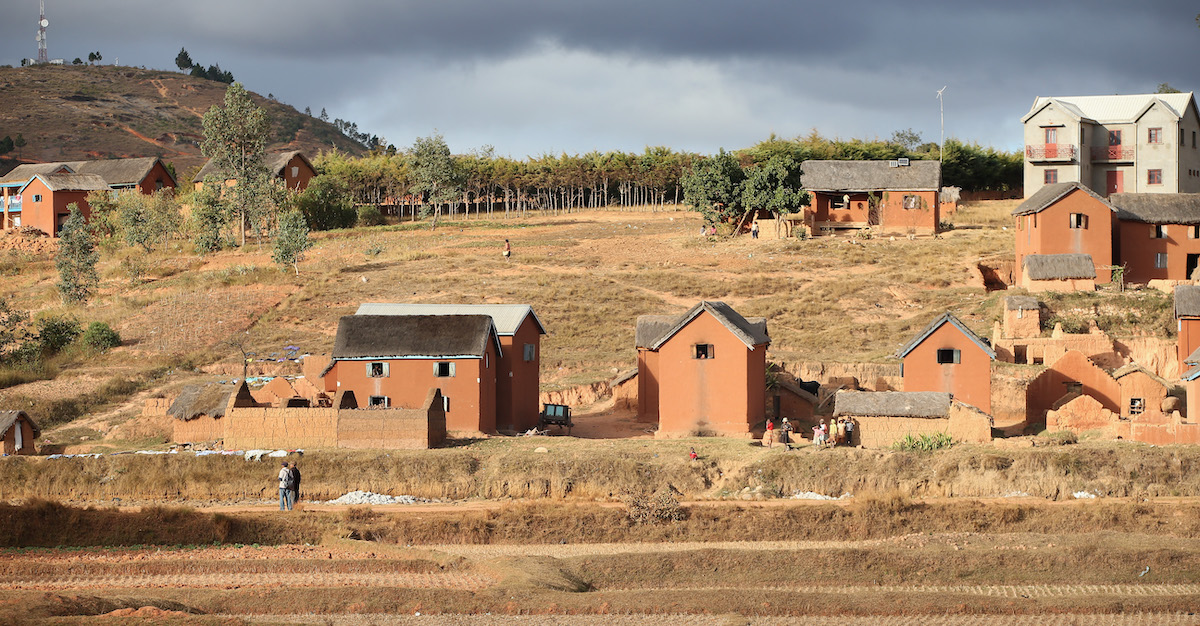 Article continues below advertisement
How to help the famine in Madagascar:
There are a few ways you can help those in Madagascar suffering from hunger and malnourishment. The World Food Programme (WFP) is working alongside the Malagasy government to help children and provide aid to those who need it most. Regular donations provide a steady stream of food for kids, families and farmers. Action Against Hunger is also accepting donations to feed families in Madagascar, and to contribute to Nutrition and Health Programs nationwide.
To help children in particular, UNICEF is providing humanitarian aid and food to young kids struggling amidst the food shortages. You can give once or monthly – a little certainly goes a long way.
Hopefully these problems are addressed in the COP26 conference, as this is an issue relating to climate change — it would be an injustice not to do so.