Endangered Whales Spotted in the Cape Cod Canal Safely Exited the High-Traffic Waterway
Why was the Cape Cod canal closed this past weekend? Three endangered right whales were spotted swimming through, so authorities protected them.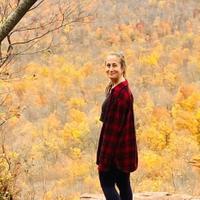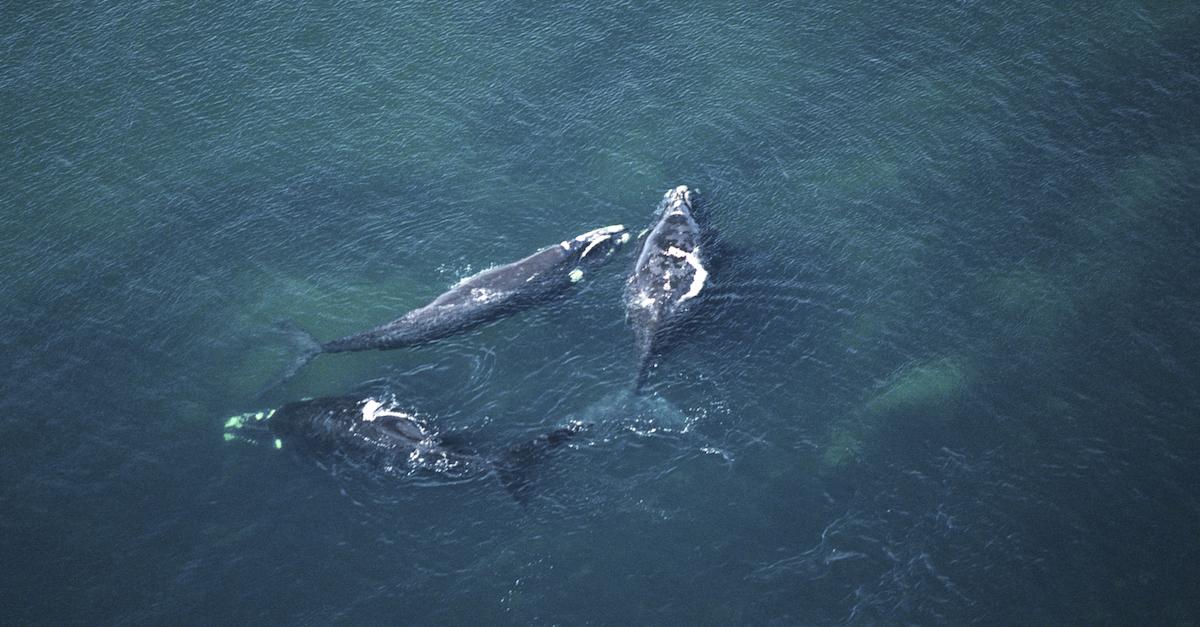 Article continues below advertisement
A team of researchers from the Center for Coastal Studies tracked the whales as they swam through, using an aircraft that flew above the busy waterway.
"It was interesting, but I was worried for him," stated Massachusetts Environmental policeman Robert Akin, as per WCVB. "He was almost completely [through the canal]. He had maybe a half-mile to go and he was in Cape Cod Bay. And he turned around and went all the way back."
Center for Coastal Studies whale expert, Charles "Stormy" Mayo, was surprised to see the whales swimming back and fourth through the canal. He thought they may have been following fish — though their reason for entering is still unclear.
"Could well have made a round trip," Mayo also told WCVB. "They honestly travel where they want to go. And if that happens to seem odd to us, it's the right thing for them."
Article continues below advertisement
What happened to those three endangered right whales spotted in the Cape Cod canal?
Authorities acted in favor of the environment, after three endangered right whales were spotted through the usually-busy Cape Cod canal — they completely shut it down. To allow the creatures to safely exit, the Cape Cod canal was closed off to boats Saturday through Monday morning around 9:30 a.m., according to NBC Boston. The closure triggered a backup of boats that had planned to pass through the canal, but it was ultimately worth it to save the dying species.
Article continues below advertisement
"To hear these guys were here is actually quite fascinating," stated Luis Agosto, who came with the Army Corps of Engineers and the U.S. Coast Guard, according to News 7 Boston. "I'm impressed the state took the initiative to basically control traffic here to protect them because these are very endangered."
Even though whales aren't often spotted in the Cape Cod canal in particular, this isn't the first time it's happened — and likely, it won't be the last.
According to Boston.com, right whales are currently in migration. It makes sense that they would be seen swimming through Massachusetts Bay and Cape Cod Bay, as they would be there to feed on microplankton. Over 80 percent of whales that were spotted in both bodies of water last year were seen between January and May 2022.
Right whales are one of the most endangered whale species — but why are their populations dwindling?
Article continues below advertisement
Why are right whales endangered?
We're glad authorities ultimately decided to cut off traffic in the Cape Cod canal when right whales were present, because according to USA Today, vessel strikes are the leading cause of right whale injuries and deaths.
Entanglement in commercial fishing gear is another leading cause of death and injury.
As of fall 2022, there were only about 340 right whales left.
Many of them have been returning to Massachusetts over the last few weeks, which is a little earlier than usual, as they tend to migrate south for the winter. In January, the Massachusetts Division of Marine Fisheries issued a notice that more than 20 were seen feeding nearby, to encourage boaters and fishermen to watch out for them. That said, we're glad these latest visitors made it out safely.