To Subway's Dismay, Judge Rules That Mystery Tuna Lawsuit Is Legit, Can Continue On
The Subway tuna scandal will continue on, as a judge has ruled that the lawsuit filed against Subway is legit.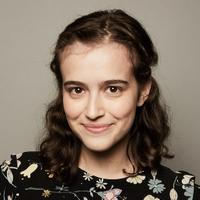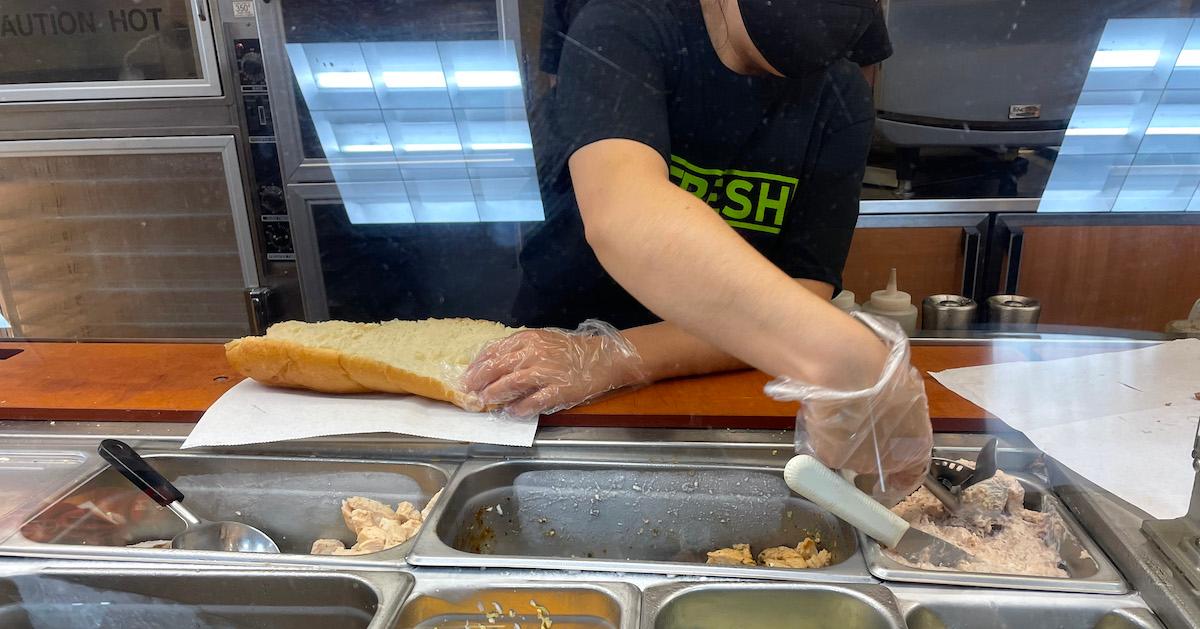 When reports first came out accusing Subway of making its tuna from ingredients that were not actually tuna fish, many people simply found it funny. Others — likely, those who regularly ordered the sandwich topping — were grossed out and afraid. But a few were really angered by the Subway tuna scandal, and they filed a lawsuit against Subway over it.
Article continues below advertisement
Thanks to the ruling of a federal judge, the lawsuit will continue to make its way through the legal system, despite Subway's pleas to throw away the case. Keep reading for the background and the latest on this lawsuit — plus, the details on what's actually in Subway tuna.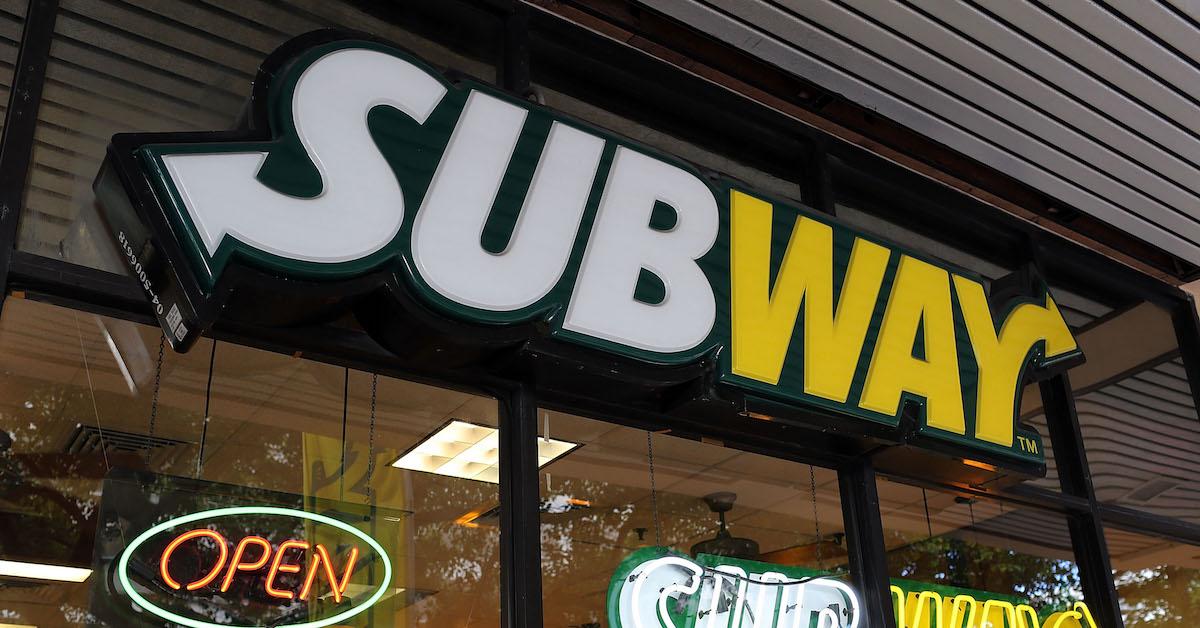 Article continues below advertisement
The Subway tuna scandal: here's the background on the lawsuit.
In January 2021, plaintiffs Karen Dhanowa and Nilima Amin filed a lawsuit in the state of California against Subway. While Subway labels its tuna as "100 percent tuna," the lawsuit alleges it is actually an "entirely non-tuna based mixture that Defendants blended to resemble tuna and imitate its texture," as NBC News reported at the time.
Subway was quick to deny all allegations, but Inside Edition wasn't so sure. The team sent samples to a lab, which "confirmed that tuna was definitely in all three samples." But in June of 2021, New York Times reporter also sent samples from several Subway tuna sandwiches to labs.
Article continues below advertisement
"No amplifiable tuna DNA was present in the sample and so we obtained no amplification products from the DNA," read the lab results sent to Carmel. The lab tech concluded that either the tuna is so processed that it was impossible to identify any real tuna, or that the product does not actually contain tuna.
In response, Subway stated that cooking tuna can render tuna DNA undetectable, as per Forbes. Subway added information to its website on the topic soon after.
"Subway tuna is real tuna," reads the "Subway tuna facts" page on Subway's website. "That's right. The truth is, Subway uses wild-caught skipjack tuna regulated by the FDA. A favorite among sub lovers, our tuna is and has always been high-quality, premium and 100 percent real."
Article continues below advertisement
The Subway lawsuit over tuna continues to progress.
Despite Subway's claims, Dhanowa and Amin have continued to pursue their lawsuit, and they have even filed amended sections of it.
In December, lawyers representing Subway asked the court to dismiss the lawsuit.
Article continues below advertisement
On Monday, July 11, Jon S. Tigar, a federal judge for the U.S. District Court for the Northern District of California responded to the request, and ruled that Subway can in fact be sued on the basis of allegedly misleading customers by falsely labeling its tuna product as tuna, as reported by The Washington Post.
However, Tigar did dismiss some of the plaintiffs' complaints, including their claim that Subway deceived customers, and Dhanowa's claim that Subway's products caused her harm.
According to the newspaper, the lawsuit alleges that 19 of the 20 samples they collected from Southern California Subway restaurants and sent to a lab did not contain any detectable tuna DNA sequences. The lawsuit also asserted that all 20 samples contained DNA from chickens, 11 contained DNA from pigs, and seven included DNA from cows.
Article continues below advertisement
Whether those findings are due to Subway filling its tuna salad with meat from those animals or due to cross contamination, it is looking more and more likely that Dhanowa and Amin will get their day in court. According to NPR, Amin is hoping to achieve class-action status for her lawsuit as well as trial by jury.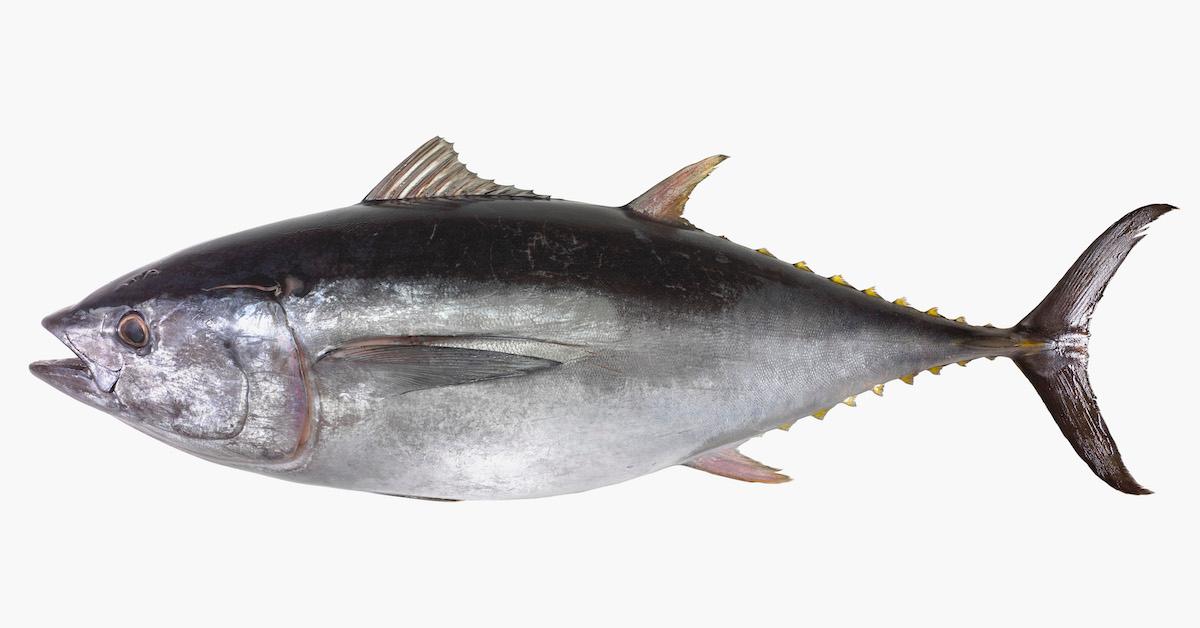 Article continues below advertisement
Does Subway use real tuna? Here's what's in Subway's tuna.
According to Subway's website, the ingredients for Subway's tuna salad are as follows: "Flaked tuna in brine (tuna, water, salt), mayonnaise (soybean oil, eggs, water, distilled vinegar, contains less than 2 percent of salt, sugar, spice, lemon juice concentrate, calcium disodium EDTA added to project flavor)."
Subway maintains that those are the only ingredients used. Again, one lab test found that Subway tuna did include tuna, while other tests found zero traces of tuna and significant traces of meat from other animals.
Hopefully, if the case is brought to court, we will finally have an answer as to Subway tuna's true ingredients. In the meantime, there are many plant-based tuna products on the market, which can not only help you avoid supporting Subway's mystery tuna, but are also better for the environment, animals, and your health.