The Official Boston Marathon Dog Crosses the Rainbow Bridge, Leaving Fans Heartbroken
After almost 10 years of cheering on runners at the iconic race, Spencer, the official Boston Marathon golden retriever, has died at age 13.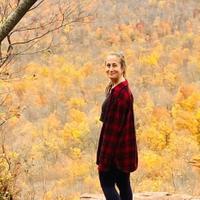 It's an incredibly sad day for marathon runners, Boston residents, and dog enthusiasts around the world.
The Boston Marathon's iconic golden retriever, Spencer, has died at age 13. The beloved pup was widely recognized for cheering on runners at mile 3 — rain or shine – for nine years straight. Last year, he was named the official dog of the Boston Marathon, by the Boston Athletic Association (BAA), so it goes without saying he will be deeply missed by fans of the famous race.
Article continues below advertisement
"He was literally like an angel on Earth. There was light and energy that would just come out of him. You would touch him and you would feel it," Spencer's owner, Rich Powers, stated via WCVB. "He had a soul and people could feel that. He was our family and he meant the world to me, my wife and a lot of people. He just inspired so many people."
"Spencer, your spirit and determination inspired us all," the Boston Marathon also wrote in a tweet on Tuesday, complete with several photos of the widely beloved pooch celebrating marathon Mondays past. "We'll miss you, and are proud to call you a friend and forever the Official Dog of the Boston Marathon."
Article continues below advertisement
What happened to Spencer, the Boston Marathon golden retriever?
After 13 beautiful years, Spencer the golden has crossed the rainbow bridge.
According to Runner's World, the legendary Boston Marathon super fan was diagnosed with terminal liver cancer in October 2022 – which unfortunately was not his first encounter with the deadly disease. In 2020, doctors found a benign tumor which was removed, and a year later, he was diagnosed with a terminal splenic sarcoma. This ultimately led to the removal of another tumor, as well as his spleen.
Article continues below advertisement
By 2023, the cancer had completely spread — which led Powers and his partner to make the tough decision to put him down on Friday, Feb. 17. According to Powers, though, Spencer was in good spirits even as his health continued declining.
"Throughout all of his treatments, I cannot stress this enough, this dog handled it like champ," Powers said. "He gave us his last gift to not make us wonder for the rest of our lives, 'Did we make the right decision?' We know we made the right decision."
Article continues below advertisement
Spencer's story of becoming the official Boston Marathon dog will inspire you.
Spencer's went viral during his first day of cheerleading, two years after the Boston Marathon bombing in 2015, per Boston.com. Holding up up a Boston Strong flag for the entirety of the race, he provided much-needed encouragement to the marathon's thousands of participants. Then, in 2019, was recognized again for sporting a spiffy bright yellow rain coat. Last year, the BAA named Spencer the official Boston Marathon dog, and he received his own bib in an official ceremony.
"We at the BAA are saddened to learn of the passing of one of our dearest and most loyal Boston Marathon supporters, Spencer," the BAA stated via NewsBreak. "Spencer annually encouraged participants in Ashland, embodying the unwavering spirit of Boston's athletes as he showed up year after year regardless of the weather conditions. We extend our condolences to the Powers family, sister Penny, and his many friends and admirers around the world."
Spencer's parents and fans are in our thoughts.