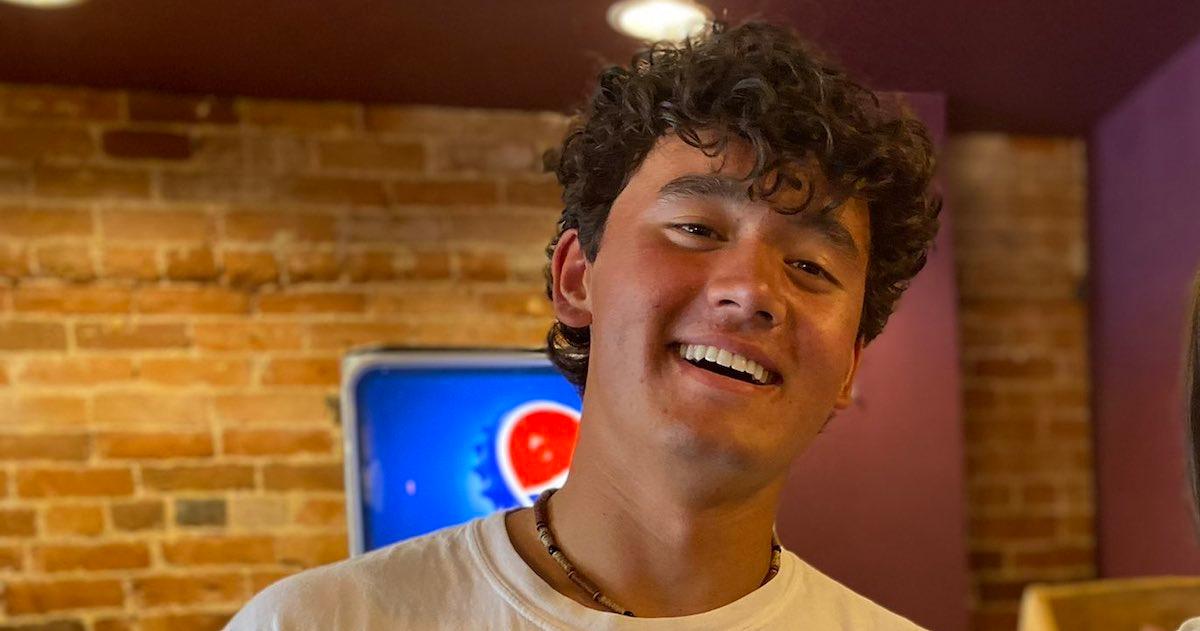 Climate Activist Shiva Rajbhandari Wins School Board Election on His 18th Birthday, Unseating Far-Right Incumbent
It's giving major Ben Wyatt, 18-year-old Mayor of Partridge vibes.
Shiva Rajbhandari, an 18-year-old high school senior and youth climate activist, was just sworn into his new role as an elected member of the Boise, Idaho school board. The vote was close, but Rajbhandari swiftly unseated the far-right incumbent board member, Steve Schmidt.
Article continues below advertisement
Boiseans who support climate action, gun safety, and other progressive causes are applauding the new board member, though the election was not without controversy. Keep reading to learn more about Shiva Rajbhandari, his platform, and the incumbent he beat.
Article continues below advertisement
Who is Shiva Rajbhandari? He is a high school senior, climate activist, and community organizer.
Shiva Rajbhandari is a third-generation Idaho resident and Nepali American, as reported by The Intercept.
According to his campaign website, Shiva Rajbhandari is a student at Boise High, and has been volunteering as a community organizer since 9th grade, with a focus on climate education, voting rights, school funding, and more. He also works for the Idaho Conservation League as the Youth Engagement Coordinator, and he is a member of the Idaho Climate Justice League.
His platform includes plans to: fight for clean energy-powered schools; amplify the voices of students on school-related issues; fight for climate education to be added to curriculums; provide mental health resources for students in schools; and more.
When he's not in school or organizing, Rajbhandari's runs cross country and track, skis, fishes, and of course, makes TikToks.
Article continues below advertisement
On Aug. 30, 2022, Rajbhandari turned 18 years old — and he also registered to vote, and cast his vote for himself in Boise's election, as his 18th birthday happened to fall on Election Day.
"Today is my 18th birthday. My friends and I went to the District Services Center over lunch, and I registered to vote and got to fill in the bubble next to my name," Rajbhandari tweeted that day. "Voting is something I have been looking forward to since I was little and this election was extra special."
Article continues below advertisement
Shiva Rajbhandari won the election for a position on Boise, Idaho's school board.
According to Idaho Education News, Rajbhandari received a total of 10,944 votes in the school board election, representing 56 percent of votes cast. His opponent Schmidt received 8,461 votes, constituting 44 percent of the votes.
Boise has a population of 228,057. Though many are presumably unable to vote (due to age or other factors), a turnout of less than 11,000 people is still pretty dang low — though it was up significantly from 2020, Idaho Education News noted.
This was one of four races being held for Boise's school board — one was for a six-year term, one for a four-year term, and two for two-year terms, including Rajbhandari's race, meaning the teenager will hold office for two years.
Article continues below advertisement
"Thank you, Boise. Now the real work starts," Rajbhandari tweeted on Sept. 7, after the election was called in his favor. The tweet was posted alongside a selfie, blurry due to what could only be sheer excitement, featuring a group of other beaming teenagers crowding around Rajbhandari.
Article continues below advertisement
Who is Steve Schmidt? Shiva Rajbhandari defeated the far-right candidate.
Steve Schmidt was appointed as a trustee to the Boise school board less than a year before losing his spot to Rajbhandari.
A pivotal moment in the election cycle was when Schmidt received an endorsement from the Idaho Liberty Dogs, a conservative political group that has pushed far-right agendas, including an anti-COVID-19 vaccination stance and the Blue Lives Matter countermovement. According to Idaho Education News, Schmidt did make a small effort to distance himself from the Liberty Dogs, but refused to reject the group's endorsement or denounce the group's positions.
Article continues below advertisement
"My campaign was not against Steve Schmidt," Rajbhandari told The Intercept, adding that he hoped people would cast votes for him rather than against Schmidt. However, he believed that Schmidt's failure to immediately rebuff the Idaho Liberty Dogs' endorsement was "what the majority of voters took issue with."
No matter the reason people voted for Rajbhandari, the teenager was announced as the winner of the race, and he was sworn in on Sept. 13. "Thank you, Boise for making this dream a reality," he tweeted after the ceremony.