This Year's Sargassum Seaweed Forecast Stinks — Literally
The 2023 sargassum seaweed forecast is looking pretty bleak — what started invading Florida beaches this week has spread across the Atlantic.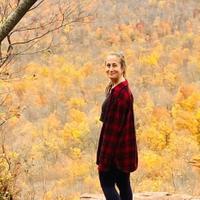 Along with floods, and earthquakes, sargassum seaweed is yet another natural phenomenon that's making headlines this year, after building up on Atlantic and Caribbean beaches. And though the stinky, goopy algae has rumored health benefits, it stinks up beaches, and because of its density, acts as an obstruction to boats, among other things. Therefore, it's crucial for frequent beachgoers, boat owners, and coastal businesses to stay updated on the 2023 sargassum seaweed forecast.
READ NEXT: This Teen Is Suing Her Home State in a Historic Climate Change Case
Article continues below advertisement
This year's sargassum seaweed bloom is supposedly predicted to break records as one of the biggest sargassum invasions in history — and unfortunately — it's expected to get even worse. Therefore, avid beach bums should prepare for the worst.
"It's incredible," stated Florida Atlantic University professor Brian LaPointe, as per NBC News. "What we're seeing in the satellite imagery does not bode well for a clean beach year."
Article continues below advertisement
Brian Barnes, who is an assistant research professor at the University of South Florida's College of Marine Science, is mostly worried about how sargasssum seaweed can impact infrastructure.
"Even if it's just out in coastal waters, it can block intake valves for things like power plants or desalination plants, marinas can get completely inundated and boats can't navigate through," he said. "It can really threaten critical infrastructure."
Article continues below advertisement
What is sargassum seaweed? Is it dangerous?
Sargassum seaweed is a type of brown, stinky algae that's commonly found in the ocean and on beaches around the world. According to the NOAA, it's characterized by its leafy appendages and oxygen-filled "berries" that are actually called pneumatocysts. Because they're filled with gas, sargassum floats along the ocean's surface in large clumps, sometimes stretching for up to several miles across the ocean. Though it's an eyesore, it provides food and shelter for a wide range of marine organisms.
Though it provides ecological benefits, sargassum is also bad for various reasons — beyond harshing your beach mellow.
Per NPR, about 10 million tons of sargassum seaweed are floating through the Gulf of Mexico and the mid-Atlantic right now, with the potential to be pushed ashore. And thus far, it's washed up in Mexico, Florida, and on Caribbean coastlines. Beyond looking ugly and being stinky, when congregating along coastlines, it smothers coral reefs which, in turn, changes water pH levels.
Article continues below advertisement
Sargassum seaweed is mostly harmless to humans (in fact, aside from the odor exacerbating asthma, per NPR, it has rumored health benefits)! But regardless, it can effectively ruin a beach day with its rotten egg smell. It can also clog marinas, and it can completely ruin valves at power and desalination plants that line the shore.
But the map below shows the forecast of its presence, so you can plan for the worst.
The 2023 forecast for sargassum seaweed isn't looking good — here's a map of its whereabouts.
Article continues below advertisement
Sargassum seaweed blooms in South Florida are particularly bad right now, with areas like the Florida Keys bracing for the worst in March 2023. Per News4JAx, this is because of currents pushing the seaweed towards the Caribbean and Gulf of Mexico, and potentially westward, eventually.
While it's predicted to worsen in the spring through to late summer, it's decreased earlier than expected in the Central Atlantic. But 2023 is expected to be a "major sargassum year" nonetheless.
But ultimately, the forecast is up in the air, based on a variety of factors.
"The concept that it's truly going to be a bad year, I don't know. It's dependent on the nutrients. The currents, what if the currents move all the Sargassum towards the Yucatan Peninsula and not our coast. Currents from the water and the wind all impact where this organism gets moved around," stated Barry Rosen, a professor at the Florida Gulf Coast University's Water School, via NBC2.
Article continues below advertisement
For daily updates, the above map shows where sargassum seaweed has been present as of March 2023. The organization Sargassum Monitoring has a digital map showing areas affected by sargassum. It includes photographs that show the extent of the "sargassum invasion," as well as daily updates, so you can plan your beach day or boat trip accordingly.
Article continues below advertisement
Sargassum seaweed has become more common — because of climate change.
Sargassum "invasions" have increased notably since 2011, according to Florida International University, and this isn't a coincidence.
According to data that has been gathered over the last 10 years, sargassum has become increasingly common due to a number of factors: Sarharan dust clouds that contain nitrogen, global warming that upwell nutrients from the ocean floor, and fertilizer runoff (yes, what also causes harmful algal blooms).
Nutrients resulting from the above factors feed sargassum blooms, which bloom in warm water. The blooms started increasing along the Brazilian coast and they have spread considerably. Spikes in 2015, 2018, and now 2023 have been historical, and they're likely to get worse as climate change continues to worsen.