New Conservation Initiatives for Macquarie Island Look to Preserve Its Biodiversity
To preserve the biodiverse island of Macquarie, to hopefully put Australia's extinction crisis to an end, new conservation measures are in the works.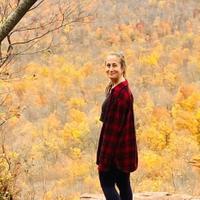 Article continues below advertisement
"Macquarie Island Marine Park is a remote wildlife wonderland – a critical habitat for millions of seabirds, seals and penguins," stated Australia's environment minister, Tanya Plibersek, via The Guardian. "Expanding and increasing the protection of the waters surrounding Macquarie Island will allow us to better manage this important ecosystem for the future."
"If approved it will provide a refuge to help the island's iconic species adapt to the changing climate,'" Emily Grilly, the Antarctic conservation manager at WWF-Australia, also stated via The Guardian. "This announcement is an important contribution to conservation in the oceans of the southern hemisphere – a region where dramatic climate change impacts may threaten unique wildlife."
Article continues below advertisement
What are Australia's plans to protect Macquarie Island?
Australia's federal government is zoning off an area "roughly the size of Germany" surrounding Macquarie Island Marine Park, according to ABC Net, to protect its resident 4 million penguins (including the rare royalty penguin); a wide range of seabirds, including the albatross, which uses the shores as breeding grounds; about 100,000 seals; whales; and a variety of fish.
Fishing will be banned in the majority of this protected area, which has tripled in size.
Article continues below advertisement
This milestone is being widely celebrated by conservationists across the country, as it should bring back Australia's waning environmental authority. The proposal will officially open for public consultation in March 2023.
"Minister Plibersek said last year that the Albanese government wants to re-establish Australia as a global leader in ocean conservation," Richard Leck from WWF Australia stated via ABC Net. "This is the type of proposal that will help re-establish our leadership."
Should the plan move forward, it will align swimmingly with the country's goal to protect 30 percent of Australia's land and 30 percent of its oceans by 2023.
"We've done an analysis that is showing there are multiple different types of environments in the marine area around Macquarie Island and this proposal helps to put them all into protection," stated Ian Cresswell, who co-authored the State of the Environment report. So, why is this plan controversial?
Article continues below advertisement
Controversy surrounding Macquarie Island's conservation plans:
While many are celebrating the plans to protect Macquarie Island, not everyone is in favor of it. You guessed it — those in question are commercial fishermen.
Seafood Industry Australia effectively called the plans greenwashing, per The Guardian. They called it "an ocean-grab funded by international activists with no basis in science, designed to tarnish the sustainably managed Toothfish Fishery".
Article continues below advertisement
"The redesign of the park represents a serious overreach by the Minister that will send shockwaves through the Australian communities and regions who rely on marine estates for employment, tourism and recreation," stated Seafood Industry Australia's chief executive, Veronica Papacosta. "This is nothing more than a green-washed PR stunt designed to garner the support of the Greens and teal-independents, while making the eNGOs happy."
Regardless, we're happy to see conservation measures that should protect the land and boost local biodiversity — fishermen can go elsewhere.