The Toxic Hammerhead Worm — Where They've Been Spotted and What to Know
Hammerhead worms found in Virginia are toxic, but you can protect yourself by taking these steps. Here's what to do if you see one.
Article continues below advertisement
Here's what most people need to know about the hammerhead worm, including the recommended course of action to deal with them if you find them.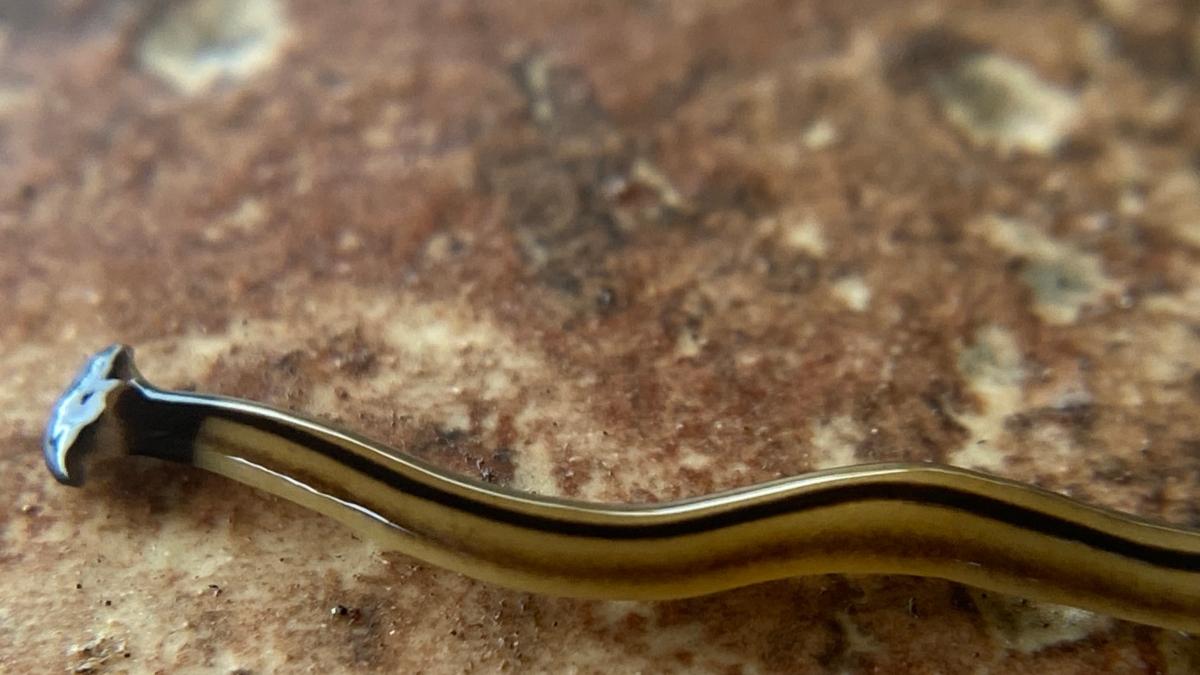 Article continues below advertisement
Hammerhead worms have been spotted in Virginia, Tennessee, and other states.
According to The Washington Post, hammerhead worms secrete tetrodotoxin, a neurotoxin also found in puffer fish. In July of 2023, a hammerhead worm was spotted in Oakton, Va., where a miniature dachshund stepped on it, eventually breaking apart into multiple pieces. One of the hammerhead worm's more disturbing qualities is that it can repeatedly break and regenerate into independent worms.
The worms have appeared a number of times over the past 15 years, according to The Washington Post (248 sightings in Virginia and 91 in Maryland). It is an invasive flatworm from Asia, spreading across the eastern U.S. and the world.
Article continues below advertisement
Are hammerhead worms harmful to humans or pets?
As Insider explained, a human would need to "ingest several of these worms to feel the negative effects of their poison." However, the hammerhead worm can become deadly for the snails and slugs the worms eat, and even household pets can become ill.
Article continues below advertisement
Biologist Amber Stokes told The Washington Post, "Yes, they are poisonous, but they are so small that you would have to actually eat many of them to have any ill effects." People should steer clear of touching hammerhead worms, as this may cause skin irritation.
Pets like dogs and cats should avoid these worms. Texas Monthly spoke to Ashley Morgan-Olvera, research and education director with the Texas Invasive Species Institute, who said, "The worm won't kill pets, but it will leave them feeling sick for about a day."
Article continues below advertisement
The hammerhead worm has a flat head and striped body.
You'll need to know how to recognize hammerhead worms in order to help protect your community from this invasive species. As Texas Monthly explains, the hammerhead worm typically is about six inches long but can grow to one foot long. Their heads are where they get their name, looking much like a hammer.
The Texas Invasive Species Institute (TISI) notes that the hammerhead worm Bipalium kewense is usually light or honey-colored with a half-moon-shaped head and 1 to 5 dark dorsal stripes.
Article continues below advertisement
Here's the hammerhead worm's native location.
Hammerhead worms are native to Vietnam and Southeast Asia but now live in Alabama, Georgia, North Carolina, South Carolina, and Texas, says the TISI. As the climate continues to warm, the eastern U.S. may be a comfortable environment for these flatworms. If you encounter a hammerhead worm, do not touch them directly: use gloves, a paper towel, or a stick to handle them.
To deal with the hammerhead worm, per the TISI, you can apply a combination of citrus oil and vinegar, or even vinegar alone as long as it's applied directly to the flatworm. Place the worm in a Ziploc bag with salt or vinegar. Experts told The Washington Post that you should freeze these bags before disposing of the worms.