Australian Woman Charged With Killing 3 in-Laws After Feeding Them Death Cap Mushrooms
Erin Patterson was charged with three counts of murder and five counts of attempted murder in the death cap mushroom poisoning case.
The Gist:
Erin Patterson was charged with murder in the deaths of three people and the attempted murder of five people.
The three people died, and one became very sick after eating lunch at Patterson's home.
Authorities believe Patterson used poisonous death cap mushrooms in the meal she served at the lunch.
Patterson is also charged with the attempted murder of her estranged husband.
Article continues below advertisement
An Australian woman believed to have poisoned her former in-laws and one other with death cap mushrooms during a luncheon has been charged with murder in their deaths, according to CNN.
Article continues below advertisement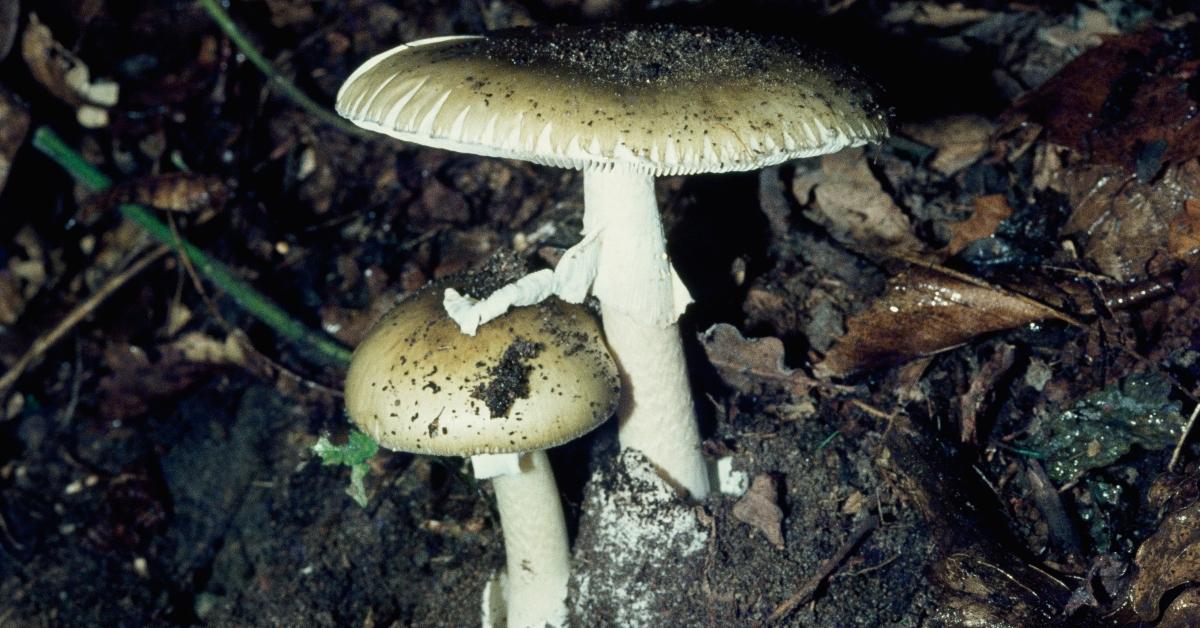 Erin Patterson has been charged with killing three family members with death cap mushrooms.
Patterson has been under suspicion by Australian authorities for months since three of her family members died after having lunch at her home. The deceased are Patterson's former in-laws, Gail and Don Patterson, both 70 years old, and Gail's sister Heather Wilkinson, 66.
Article continues below advertisement
Toxicology reports from the deaths haven't yet been released to the public. However, Detective Inspector Dean Thomas of the Victoria Police homicide squad told CNN the symptoms the victims suffered before their deaths were consistent with death cap mushroom poisoning.
"Over the last three months, this investigation has been subjected to incredibly intense levels of public scrutiny and curiosity, " Thomas said in a statement. "I cannot think of another investigation that has generated this level of media and public interest, not only here in Victoria but also nationally and internationally."
Article continues below advertisement
Patterson has repeatedly denied any wrongdoing in the deaths, claiming she had no idea the mushrooms she used were dangerous. "I am now devastated to think that these mushrooms may have contributed to the illness suffered by my loved ones. I really want to repeat that I had absolutely no reason to hurt these people whom I loved," Patterson said in a statement she gave to police, according to the Australian Broadcasting Corporation (ABC).
Article continues below advertisement
Erin Patterson was also charged with allegedly attempting to kill her estranged husband.
Of the five counts of attempted murder charged against Patterson, one count is for the poisoning of Reverand Wilkinson and four counts are for allegedly trying to kill her estranged husband, the Daily Mail reported.
Simon Patterson was supposed to attend the July luncheon but backed out at the last minute. Authorities also allege that Erin Patterson tried to kill Simon on three separate occasions between 2021 and 2022.
Erin Patterson claims to have accidentally fed death cap mushrooms to her family members.
Patterson was separated from her husband when she had her in-laws, Heather Wilkinson, and Reverend Ian Wilkinson, 68, over for lunch. She served Beef Wellington to her guests, CNN reported. Beef Wellington is a recipe that includes a fillet of beef "blanketed" with wild mushrooms, as per The New York Times Cooking section.
Article continues below advertisement
A few days after the meal, the elder Pattersons and Health Wilkinson became gravely ill and died. Ian Wilkinson also became very sick but survived after having a liver transplant, CNN reported. Investigators have been looking closely at Erin Patterson since she was the only one at the luncheon who didn't get ill.
Article continues below advertisement
Death cap mushrooms are the world's most lethal mushroom.
According to National Geographic, death cap mushrooms, or Amanita phalloides, are considered the world's most lethal mushroom, responsible for 90 percent of all mushroom-related deaths each year. Native to the United Kingdom and Ireland, the deadly mushroom has spread to parts of Australia and North America.
Early symptoms of dead cap mushroom poisoning include diarrhea, nausea, vomiting, and abdominal pain, per WebMD. The more severe symptoms, liver and kidney damage, usually don't occur until 12 to 46 hours after ingesting the mushrooms.