PFAS Reportedly Detected in Bolthouse Farms Smoothies, Sparking a Class-Action Lawsuit
Beverage company Bolthouse Farms has been hit with a class-action lawsuit after PFAS were reportedly detected in some of the company's products.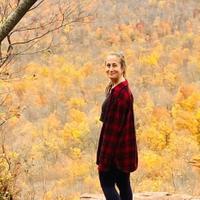 Unfortunately, PFAS are being found in just about everything, from beauty products to period underwear. And just recently, they were found in a beverage marketed to be "healthier for you."
A class-action lawsuit alleges Bolthouse Farms' smoothies contain PFAS, after testing was conducted on one of the brand's beverages. And while it's unclear how they got in there, as the drink supposedly contained "100 percent fruit juice," it could pose a serious risk to those who have consumed it.
Article continues below advertisement
Research has found that food is starting to become an increasingly more common source of PFAS exposure — despite the FDA's claims that they are protecting the U.S.' food supply.
"When FDA falters, the law firms that are out there are going to protect their clients because the FDA is not dealing with it," the Environmental Defense Fund's chemicals policy director Tom Neltner stated via The Guardian.
But that being said, it's still unclear how the PFAS got in there.
"We just don't know, but Bolthouse should, and it should always be testing their products," Neltner continued. "But I'm guessing they are doing that now. [It's a] hard class-action case to win because it's a comparatively small harm to break down... It can spur legislative changes, and most of our early public knowledge of PFAS came from discovery in class-action lawsuits."
Article continues below advertisement
What to know about the reported discovery of PFAS in Bolthouse Farms' drinks:
Popular "better-for-you" beverage company Bolthouse Farms started off 2023 with a class action lawsuit, after Plaintiff Gwendolyn Smith sued them in the New York federal court for reportedly containing PFAS.
The drink in question, according to Top Class Actions, was a Green Goddess Fruit Juice Smoothie that supposedly contains 100 percent fruit juice. The plaintiff accused the company of engaging in "pervasive marketing efforts" after a test showed the drink contained PFAS.
Article continues below advertisement
The lawsuit claims the beverage company violated a number of laws, including: the Magnuson-Moss Warranty Act, the New York Deceptive Trade Practices Act, breach of express warranty, fraud, and unjust enrichment.
According to The Guardian, the drink would have had higher levels of PFAS if it were the plastic bottle that had been contaminated, and it doesn't seem as though there was any sort of foul play.
Because the drink reportedly contains only 100 percent fruit juice, the court has reason to believe the fruit was contaminated. After reviewing the label, the plaintiff had reason to believe the drink was healthy, per Bloomberg Law. But, she says had she known about the toxins, she never would have consumed the drink in the first place.
Hopefully this isn't common for the brand's drinks, as they are consumed by people across the nation daily. Though that seems somewhat unlikely.
Article continues below advertisement
Why are PFAS dangerous?
PFAS, which are also known as forever chemicals, get their nickname because they reside in the body forever, without breaking down.
Although they are becoming all too pervasive, they can cause a number of health problems, including: reproductive issues, and neurological problems. They can put us at risk of heart disease, and they can take a negative toll on our renal systems.
PFAS have also been linked to raising cholesterol levels and blood pressure — particularly in pregnant women. They can lower vaccine responses aomong children, and they can even put you at risk for a number of cancers, including kidney and testicular cancer.
In the last year, it's become increasingly apparent that no level of PFAS are safe in drinking water, and therefore, it's important to take steps to avoid them at all costs. However, doing so is becoming increasingly difficult.