Fat Bear Week: The History, This Year's Contestants, and More
We're delving into the history of the miraculous annual Fat Bear Week.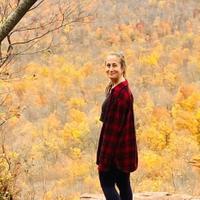 Wildlife lovers are once again reconvening for the highly anticipated Fat Bear Week. The annual celebration highlights the most voluptuous brown bears living in Alaska's Katmai National Park. For one week every fall, bear admirers worldwide vote on the chunkiest of the bunch from their homes — undoubtedly a worthwhile endeavor for any and all wildlife enthusiasts. And Fat Bear Week's extensive history is guaranteed to warm your heart.
Article continues below advertisement
"[Fat Bear Week] is celebrating something we normally don't get to celebrate, which is fatness, and fatness as something good and positive, because the bears survive on their fat," Katmai National Park's media ranger, Naomi Boak told Mental Floss.
Keep reading for more on the story behind this body positive, conservation-focused holiday, as well as details on this year's celebration.
Article continues below advertisement
What is the history of Fat Bear Week?
Although it feels as though Fat Bear Week has been an annual tradition for decades, it only came to life in 2014, when it was merely a day-long celebration. Known as Fat Bear Tuesday and hosted by Explore.org, according to Fandom, it polled onlookers for 24 hours to determine the chunkiest bear in the park, ahead of wintertime hibernation. Otis ultimately snagged the first winning title, before the tournament expanded into a week-long event in starting in 2015.
Otis then proceeded to win a few more titles, in 2016 and then again in 2017. He's gorgeous, to say the least.
Katmai National Park ranger, Mike Fitz, explained the importance of Fat Bear Week, telling Fandom:
"No matter what, Fat Bear Week is about connecting bears to their survival adaptations. It doesn't really matter who wins, because more people now recognize the efforts bears go through to gain weight to survive the winter."
Article continues below advertisement
Needless to say, it's important to recognize the species' yearly strife, and appreciate the effort they go through to get these bangin' bodies in time for Fat Bear Week.
Article continues below advertisement
How you can participate in Fat Bear Week 2023:
Fat Bear Week runs from Wednesday, Oct. 4 through Tuesday, Oct. 10, 2023, and you definitely won't want to miss out on participating in this annual phenomenon.
To get in on Fat Bear Week 2023, you can start out by casting your daily vote via Explore.org, anytime during the week.
It's a single-elimination bracket tournament, which enables you to vote between two bears every day. The bear with the most votes will advance to the next round, and one will ultimately be crowned winner.
Article continues below advertisement
In 2023, bears on the ballot include: Chunk, Grazer, Walker, Bucky, Electra, Holly, Otis, and Fat Bear Jr.
You can also tune into a live cam on Explore.org, which shows the bears hunting down salmon in real-time. You can see them basking in the water, and showing off their beautiful bodacious bods.
Fat Bear Week is nothing but positive vibes, and as we've seen in previous studies, looking at cute animals is a mood-booster — it's certainly worth your while.
This article, originally published on Sept. 29, 2021, has been updated.