The World's First Floating Wind Farm Is Already Changing Green Energy
Floating wind turbines off the coast has been experimented with before, but never at the scale it is at Hywind Scotland.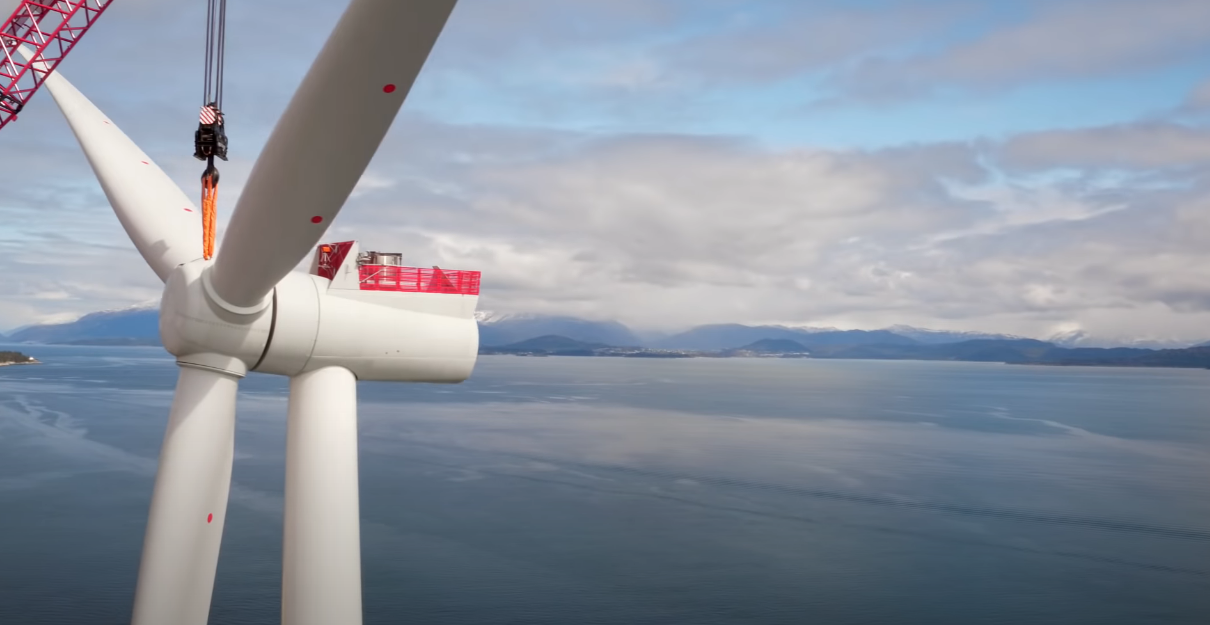 Off the coast of Aberdeenshire, a company called Statoil has built the world's first floating wind farm, Hywind Scotland. According to EcoWatch, though the farm has only been in operation for three months, it is already exceeding expectations in terms of energy production.
Article continues below advertisement
The plant has a maximum theoretical capacity, and produced 65 percent of that capacity in the months of November, December and January. In comparison, plants based on shore produced between 45 and 60 percent of their theoretical capacity during the same time period. Beate Myking, senior vice president of offshore wind operations in Statoil, thinks this is an encouraging sign, as Hywind was facing unique challenges as a floating wind farm, including a hurricane, eight-foot waves, and winter storms.
"We have tested the Hywind technology in harsh weather conditions for many years and we know it works," said Myking. "It is very encouraging to see how well the turbines have performed so far. Hywind Scotland's high availability has ensured that the volume of electricity generated is substantially higher than expected."
Article continues below advertisement
Offshore wind farms are generally installed in shallow waters off the coast, but this experiment shows that there is potential for establishing wind farms via floating system off the coasts of places that have a steep drop off in water depth. Though the process has been experimented with before, it was always at a much smaller scale. Hywind has five turbines that each produce 6 megawatts. They're floating over waters that are 328 feet deep.
Article continues below advertisement
One of the big challenges with offshore wind farms is that there is a limit to how far they can actually be from the coast. Different technologies have experimented with how to connect the power generated by turbines to the facilities that need the energy, for instance building an entire offshore island, but cables have their limits.
Article continues below advertisement
The success of Hywind suggests the next step in this vision is floating turbines that are still close to shore, but are established over deeper waters, according to Statoil's executive vice president for New Energy Solutions, Irene Rummelhoff.
"Knowing that up to 80 percent of the offshore wind resources globally are in deep waters (+60 meters) where traditional bottom fixed installations are not suitable, we see great potential for floating offshore wind, in Asia, on the west coast of North America and in Europe," explained Rummelhoff. She added that the company is working to reduce the cost of energy produced by their turbines through development that expands accessibility, but they think their target is attainable.
The race to build the best wind energy system shows that renewable power is the future a lot of people are betting on.