This Self-Driving Car Creates Water We May Be Able To Store And Drink
A fleet of Hyundai Nexos drove from Seoul to PyeongChang without human interaction and only emitting water vapor, which can be recycled to create a beverage.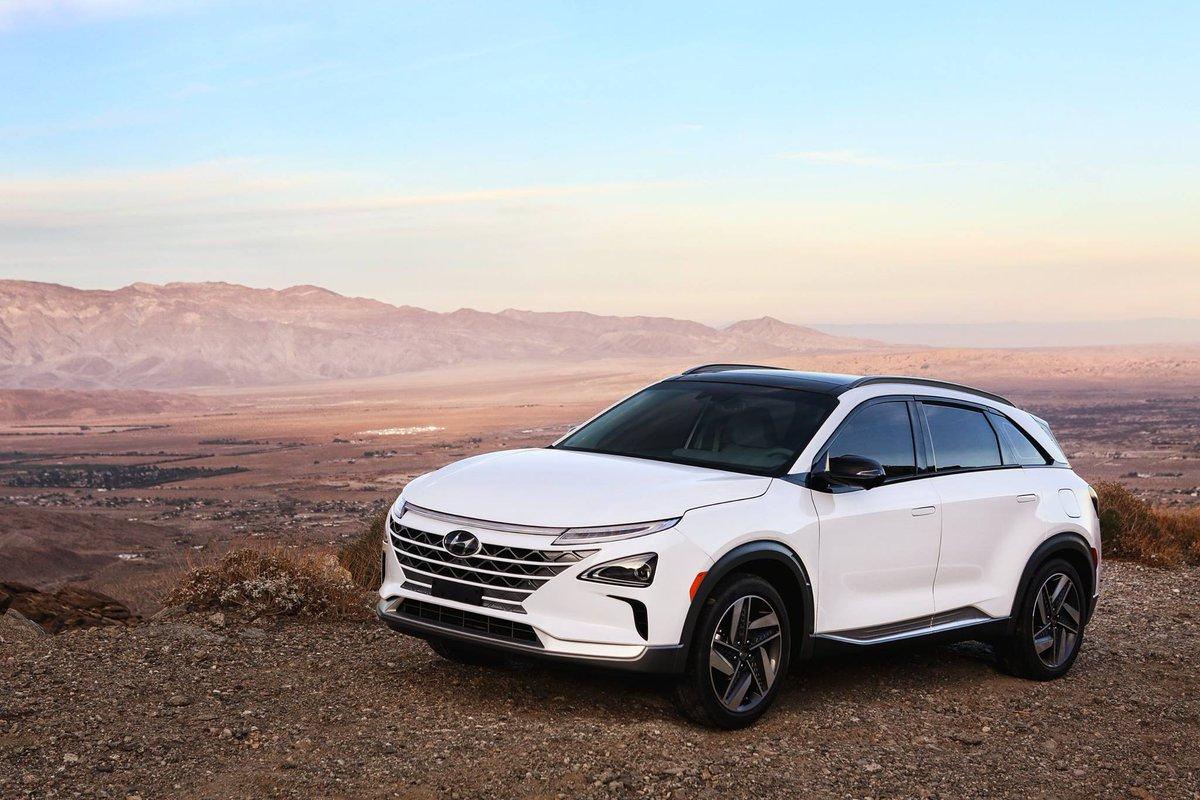 Hyundai is showcasing their new hydrogen fuel cell SUV crossover at the 2018 Winter Olympics in South Korea. A fleet of Nexos drove from Seoul to PyeongChang, where the Olympics are being held. The 118-mile trek was completed without human interaction and all the vehicles safely made it to their destination. A unique aspect of the vehicle is that it only emits water vapor, which in turn could be recycled to create a beverage. Imagine having fresh tea or coffee while the car is driving itself!
Article continues below advertisement
In total, five Hyundai self-driving prototypes completed the route to Pyeongchang -- three of them were Nexos. They were able to successfully maneuver through public roads that included highways with toll gates, underground tunnels, and urban roadways with traffic lights and circles. Overall, the vehicles were able to change lanes fluently and passed slower cars.
"South Korea started late but we are at a level where we can pull off autonomous driving even in complicated, difficult situations," Kim Jin-hoo, deputy director at the transport ministry, told the Associated Press. "We hope the event has helped ease public fears toward self-driving cars and piqued interest since the government aims to see self-driving cars commercialized by 2020."
Article continues below advertisement
Hyundai first unveiled the Nexo at the Consumer Electronics Show (CES) at Las Vegas just over a month ago. They featured level 4 autonomy, which is just short of full self-driving capability. Most of the driving functions are handled by the system itself and there shouldn't be much need for human interaction.
Article continues below advertisement
At the event, the vehicles drove a shorter route than their trip to the Winter Olympics. Since that time, the vehicles did a better job of identifying forks in the road and had a better understanding of their surroundings. When traveling in underground tunnels disrupted GPS positioning, the vehicles relied on other sensors to identify their location.
Nexos were able to achieve 70 miles per hour safely on the roads in their trip. The vehicle utilized various assisted technology that will be available for the driver when released in 2021. Another feature for safer driving is a blind spot monitor that can easily be viewed while still observing the road. It will also have the ability to park itself automatically even with the driver not in the vehicle.
Article continues below advertisement
Hydrogen fuel cells are being used in the Nexo to satisfy the issue of limited range that still exists in battery-powered electric vehicles. Fueling takes just up to five minutes, which is comparable to fueling up with gasoline.
Tony Whitehorn, Hyundai's CEO of the United Kingdom division, described the Nexo to The Independent as "a car with autonomous abilities, that could have the future potential to power household appliances, and that has a by-product pure enough to water your plants with."