Living on Mars is an idea that continues to gain traction every day. There are even competitions for the best projects that offer ideas as to how to make it a reality. For example, the Mars City Design is an organization that gives these awards to innovators annually. At the top of their list in the "Architecture" category this year is Redwood Forest, submitted by the Massachusetts Institute of Technology (MIT).
The Redwood Forest project, led by MIT postdoc Valentina Sumini and assistant professor Caitlin Mueller, focuses on creating habitats inside of domes. Each dome would house a unique forest that protects and provides an open space for water and plants. Underneath the surface is a series of tunnels that would be able to hold up to 50 people.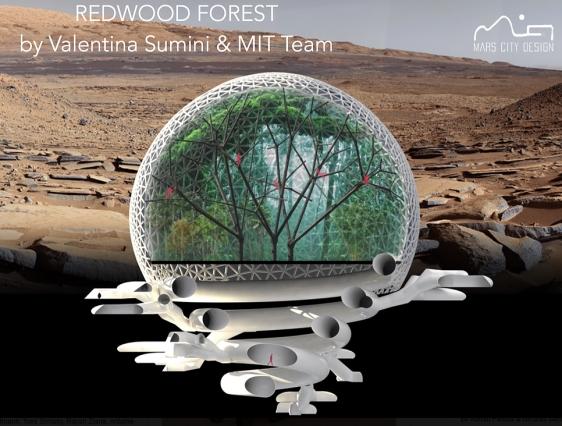 More From Green Matters
.

News

Sydney is covered in smoke from wildfires spreading along eastern Australia.

.

Food

"Our hope is that individuals leave our custody more mindful of the benefits of a reduced meat diet, both for themselves and for the planet."

.

Pets

The PACT Act is finally law.