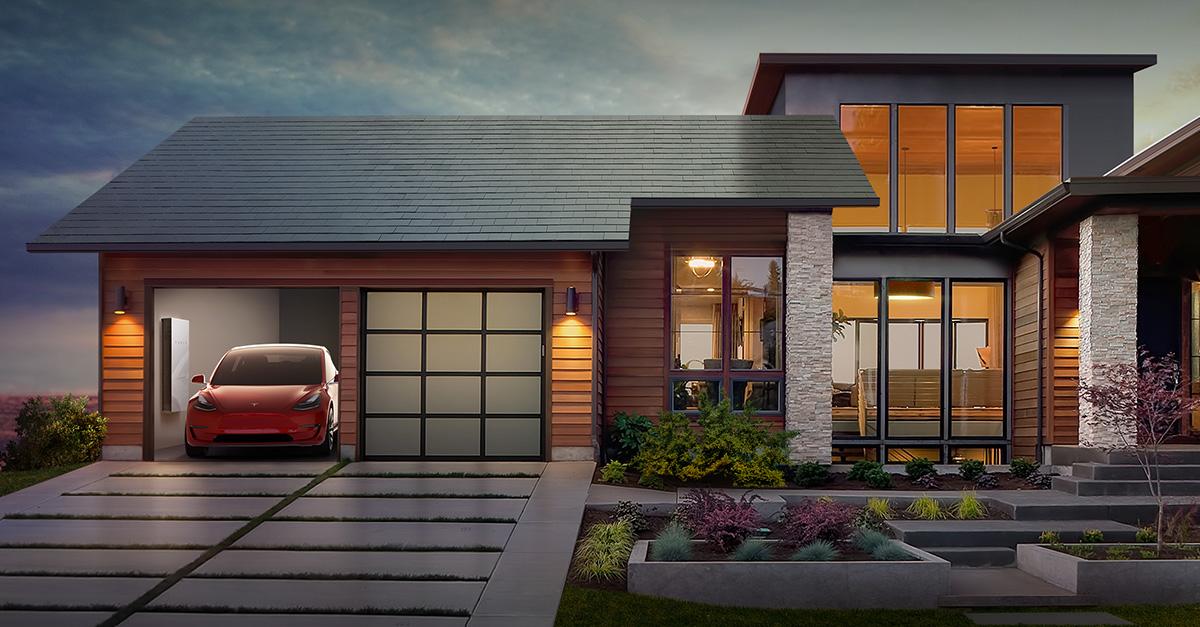 Tesla's Solar Roofs Are Finally Available And They're Cheaper Than Expected
The new solar roofs from Tesla have finally been released to the public and the initial reaction is that they are cheaper than initially thought
If you've ever thought about installing a solar roof but thought it was too expensive, Tesla's solar roofs are finally here and they're surprisingly pretty affordable. Tesla CEO Elon Musk announced on Twitter that solar roof tiles will be available to purchase starting today, and Tesla also shared that the first two styles of its solar roof will be priced at about $21.85 per square foot, slightly lower than the $24.50 per square foot that Consumer Reports initially expected.

Musk explained the product would be delivered throughout the United States later this year and places overseas including Australia and Europe can expect delivery in 2018.
Article continues below advertisement
The company most famous for its electric cars had a stunning announcement back last October that it would be creating a more traditional solar roof instead of panels placed on top of them. They detailed four different varieties of tiles: Tuscan, smooth, textured, and slate. reports that black editions of the smooth and textured designs will be available to order first.
An acquisition of SolarCity was completed in late November that was worth $2.6 billion. This company began back in 2006 with a focus to limit the costs of solar energy. After joining with Tesla, they currently design and produce solar panels that can be placed on a roof, which is different than the solar roof itself. They've also created the Powerwall, a device that can store over twice as much energy that a home needs in case of power outages.
Article continues below advertisement
Little information has leaked since the announcement that contained a few model pictures. A report from revealed the glass being used for the solar roof would be similar to what will be assembled with the new Model 3 vehicle. Musk said in a conference call shortly after the announcement that varieties of colors would be possible with a "water-based printing process."
Article continues below advertisement
Back in March, Musk said that Tesla would "start taking orders in April" for the solar roof, but the announcement comes a few weeks past that. In a , Panasonic was listed as a manufacturing partner for the photo-voltaic cells that will be in the roof. Initial manufacturing for the product will begin in the second quarter of this year in Fremont, California, and will then transfer across the country to Buffalo, New York.
Article continues below advertisement
Musk's vision for solar roofing was to have the traditional look from the ground, but they are really made of glass that absorb the sun's power. The official website for Tesla's Solar Roof claims that they will be "powerful, beautiful, and affordable." These specially-designed coverings will contain PV cells that are tailored to get the most out of sunlight, features "color louver film" that will give it the traditional roof look, and the glass will be able to survive through the harshest of adverse weather conditions.
This solar roof will be producing the household's electricity while also lasting longer than traditional material. It's an ideal complement to Tesla's vehicles, which would use that solar energy to charge up inside of the owner's garage. He believes that in order to push global warming, alternatives have to be made attractively to reel in consumers. By creating stylish cars and sleek house coverings that both can last longer and power households, Tesla is certainly doing just that.