"Prince of Flavortown" Hunter Fieri's "Green Routine" and Deets on His Farm-To-Table Doc (Exclusive)
We were honored to speak with "Prince of Flavortown" Hunter Fieri, who shared his "Green Routine" and details about his mini documentary with ZENB.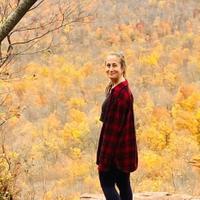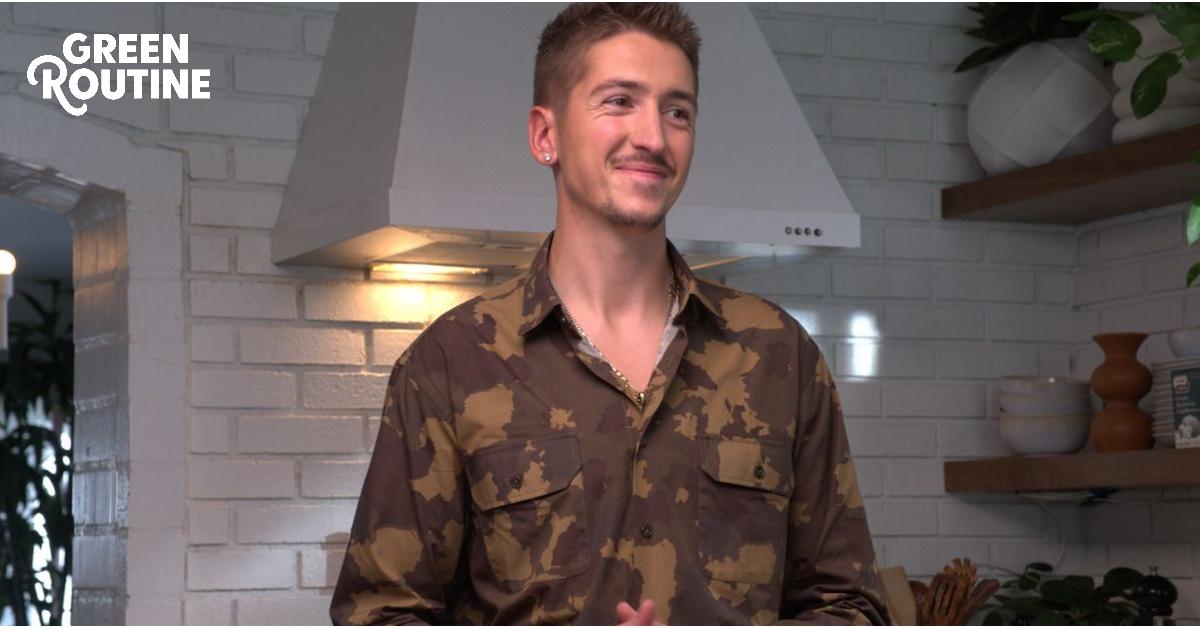 We can safely say that plant-based and low-waste cooking can easily get you a one-way ticket to Flavortown — and we would know — because the "Prince of Flavortown" told us himself. Yes, you heard that correctly — we had the honor to speak with Hunter Fieri via email about his latest solo project, a mini documentary called What Plants Can Do. He also shared his Green Routine, giving us an in-depth view into the sustainable aspects of his daily life.
Article continues below advertisement
"You don't have to completely alter your life to live more sustainably. The smallest shifts in your day-to-day can have large impacts on your body and on our planet," he explained. "It's important to me that we take care of our bodies and celebrate the goodness nature provides."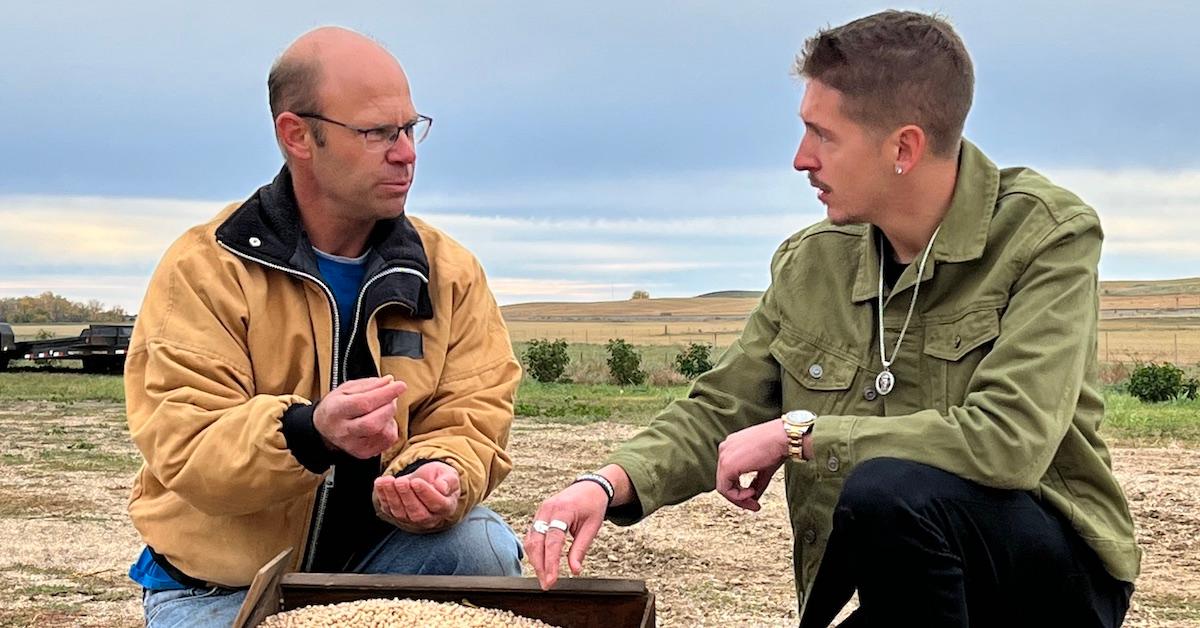 Article continues below advertisement
In addition to finding new diners, new drive-ins, and new dives alongside his legendary dad, Fieri recently partnered with plant-based pasta company, ZENB, to host the brand's newest mini documentary, What Plants Can Do. The short film delves into how plants simultaneously nourish us and how incorporating more plant-based foods into your diet benefits the planet — which really spoke to the young Food Network icon.
"I'm always looking for ways to expand my culinary palette and with plant-based foods gaining more popularity, my family and I love incorporating plant-based foods into pre-existing and new dishes," Fieri told us. "So, when ZENB came to me and asked if I wanted to partner and host What Plants Can Do, I was stoked to collaborate and help tell their story. I want to raise awareness of the vital, yet simple, way our planet provides everything we need to fuel our bodies."
Article continues below advertisement
"The short-form documentary marks my first solo project, so it was fun to get out there and go behind-the-scenes at various filming locations with plant-based experts," he explained. "What Plants Can Do really showcases the value of plant-fueled foods and how they're important for not only our bodies, but also the environment."
"I learned about the harvesting process and how yellow peas help improve soil health, ultimately benefiting crops and our ecosystem. It was truly amazing to see!"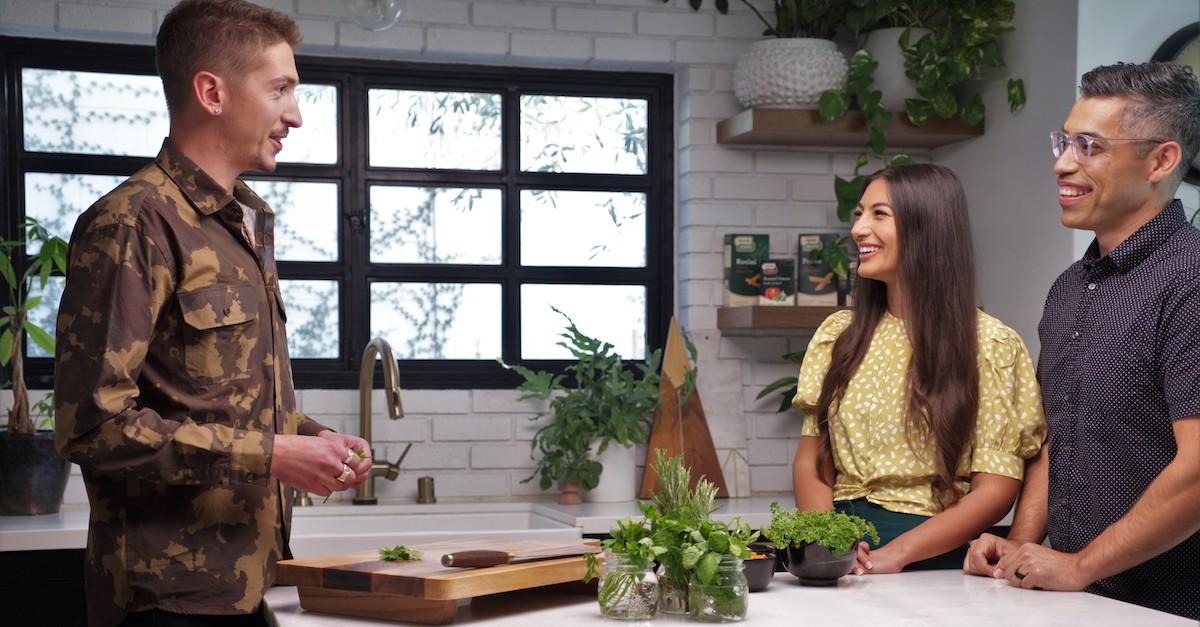 Article continues below advertisement
The message of the documentary, Fieri said, is vital in making strides towards a healthier planet, and society as a whole.
"... we need to help people develop a new understanding of how plant-based food options can benefit our bodies and positively impact the environment. The documentary helps viewers understand how the planet provides us with everything needed to nourish and sustain us, and part of that is supporting the agricultural community while also rethinking food and food production," he added.
"My hope is that our What Plants Can Do journey will help shed light on the fact that plant-based foods can taste delicious and also provide numerous benefits."
Fieri proceeded to share his Green Routine, below, to tell us other ways in which he practices sustainability and mindfulness. But take a moment to watch What Plants Can Do below, if you haven't already.
Article continues below advertisement
GREEN MATTERS: Why is protecting the planet important to you?
HUNTER FIERI: As our population continues to grow, we have a responsibility to make conscious choices wherever we can to protect the world and agricultural community around us. The decisions we make today, big or small, have significant impact for future generations to come.
Article continues below advertisement
GM: Is there a change you've made in your life, to live more sustainably?
HF: While I love experimenting with crazy and indulgent foods, I've also come to really appreciate the important role of plant-based foods and enjoy incorporating healthy options into my cooking. It's about balance – from switching out a single ingredient in a meal or having a completely plant-based feast once or twice a week. It's a fun way to test out new ingredients within my go- to dishes.
GM: Is there anything you've taught your dad about being green?
HF: My father is so well versed in plant-based products, that he is typically the one teaching me. Although he did find it awesome when I told him ZENB uses 100 percent of the yellow peas, outer skin and all.
Article continues below advertisement
GM: What is a common misconception about living, eating, and cooking sustainably?
HF: First off, there's a common misconception that plant-based products, vegetarian, and/or vegan dishes don't taste as good as what people typically prefer. It is all about how you prepare and treat the product. Taking the proper steps, such as seasoning and cooking methods, in preparing a plant-based dish will positively affect the end result.
You don't have to completely alter your life to live more sustainability. The smallest shifts in your day-to-day can have large impacts your body and on our planet. Consider incorporating more plant-based products into your meals, such as ZENB Pasta or Gourmet Sauces, or use the whole vegetable while you're cooking. This is what makes ZENB's products so nutritious and delicious.
GM: What has it been like working alongside your dad on the widely beloved series, Diners, Drive-Ins, and Dives?
HF: Working with my pops on and off camera has been absolutely amazing. He is an amazing father, teacher, role model, and my best friend. He has definitely increased my love for food and for this industry to a point of no return, lol. He's taught me so much and continues to everyday, always pushing me to be the best. As I continue to learn and grow, I feel confident I will soon be able to carry on his empire!
Article continues below advertisement
GM: Do you have a favorite memory from filming Diners, Drive-ins, and Dives?
HF: There are too many great memories to list or even think about. However, there's an ongoing prank we do on the show if someone messes up. Don't worry, it's all fun and games and no one gets hurt. For example, if we are in the middle of shooting a scene and someone's phone goes off because they didn't have it on silent, that person has some sort of prank coming to him or her. A lot of times they'll have to wear a costume all day while shooting. It is absolutely priceless! One time, one of our sound guys had to get his faced painted like a tiger and wear a tiger suit all day. We were dying!
It is always good times shooting with our crew! I love it!
ZENB's What Plants Can Do is now available to watch on the company's website, and on YouTube.
"Green Routine" is a series from Green Matters that invites notable people in the environmental space to share the efforts they make to live more sustainably.