Coffee Grounds Can Be Upcycled to Make Wood Pellets For Pellet Stoves — Here's How
Coffee grounds can be upcycled for a number of uses, and apparently, wood pellets for a pellet stove is one of them.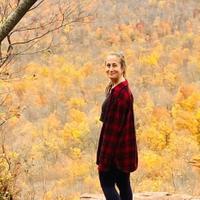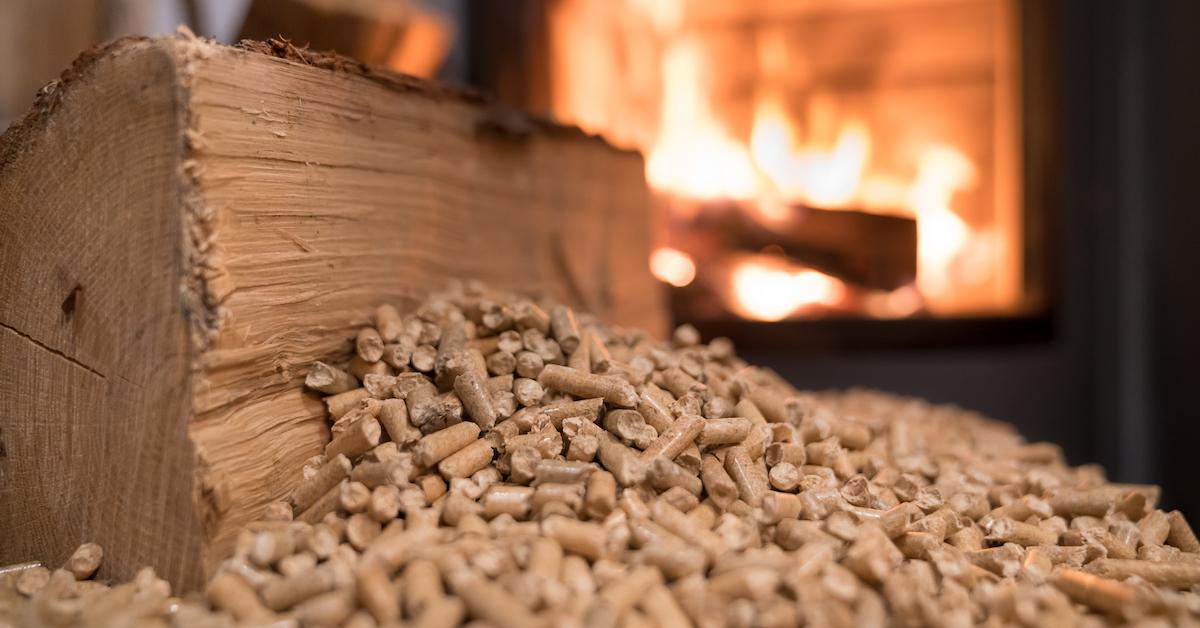 In the world of sustainable living, coffee grounds are basically low-waste gold. After they've been used to brew the perfect cup of java, they can be given a second life in your compost, as an ingredient in DIY face scrub, in the shower to stimulate hair growth, as part of various recipes, to eliminate odors, and even as a bug repellent.
But beyond that, they can be used to heat your home — that's right, coffee grounds can be upcycled to make wood pellets for pellet stoves.
Article continues below advertisement
Wood stoves heat your home by burning wood pellets. According to Forbes, they are inherently more sustainable than propane and other traditional means of heating, as they don't use fossil fuels or produce much pollution.
As per ScienceDirect, pellets are generally made from compressed sawdust (which is another upcycled byproduct, as it's generally sourced from sawmills and other industries!). But adding coffee to the mix makes them even more efficient.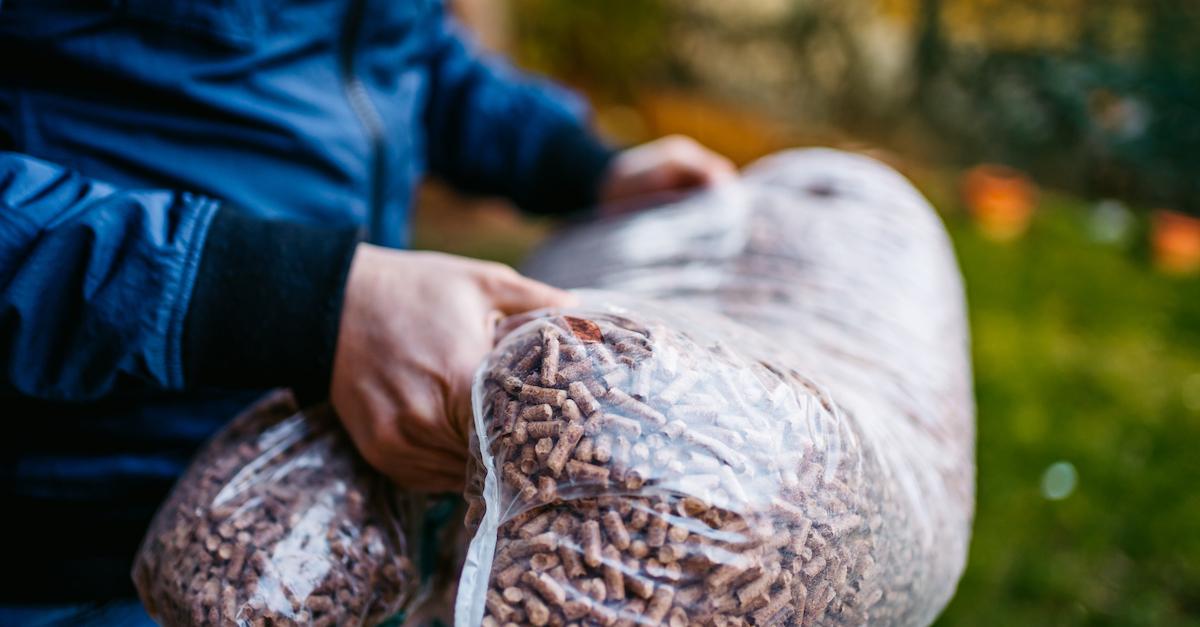 Article continues below advertisement
Why opt for wood pellets with coffee grounds?
There are a number of reasons why you might want to opt for wood pellets that contain coffee grounds — far beyond the fact that the smell of the pellets themselves is reminiscent of your morning cuppa (though that is pretty pleasant, even if they don't smell that way when they burn).
An obvious reason is that it upcycles coffee grounds that would otherwise be tossed into landfills. Per Sustainable Resources Group, many companies that make wood pellets source the grounds from related industries.
But the real reason you want coffee grounds in your wood pellets is because the coffee makes your pellets burn more efficiently. According to Material District, coffee grounds add more caloric value to your regular sawdust-based wood pellet, which means they are more dense.
As a result, wood pellets that are infused with coffee grounds emit more heat in a shorter amount of time, as they contain about 25 percent more energy than other types of pellets.
Article continues below advertisement
Not only does this ultimately save you on fuel (and on money), but it also decreases your CO2 emissions and produces less ash (though pellet stoves emit very little pollution in the first place, especially compared to propane heating).
So not only are these pellets diverting waste that would otherwise be tossed in landfill trash, but they are also more efficient and sustainable.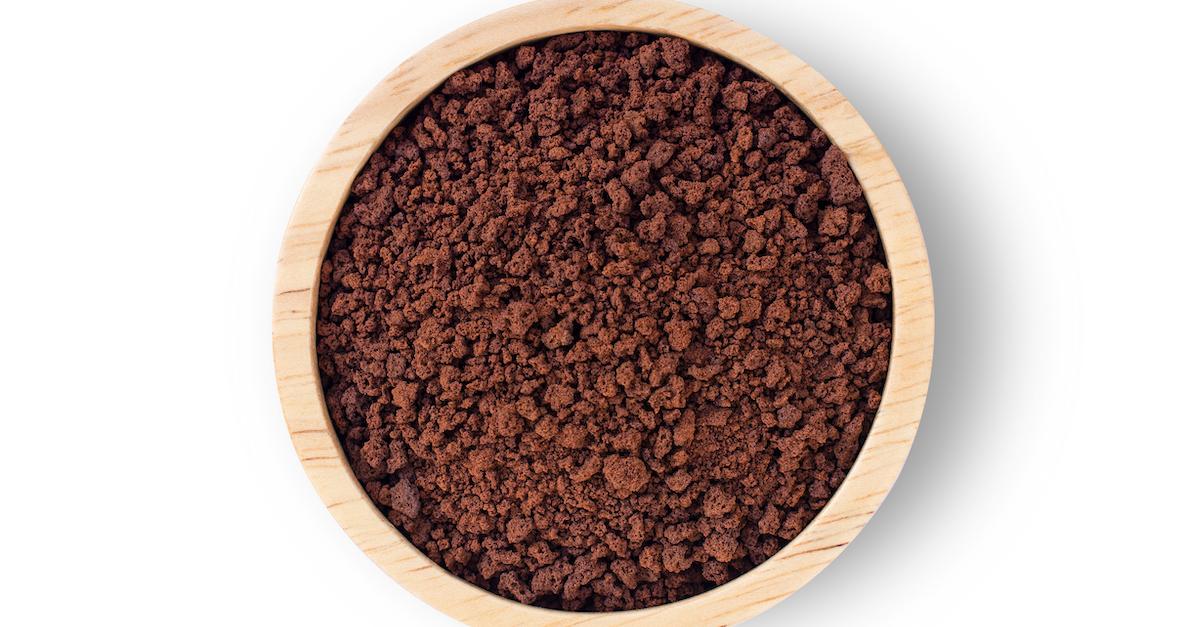 Article continues below advertisement
These companies use coffee grounds in their wood pellets:
There are a number of companies that have started incorporating grounds into their pellets — not only to divert landfill waste, but also to put out a more efficient product.
JavaFlame Fuel Pellets are just one variety that provide for 35 percent more heat than hard wood, and they produce about 80 percent less ash than your typical wood pellet. They warm up quicker, burn for longer, and ultimately produce less of a mess.
Bio-bean is another that are generally used for industrial and commercial purposes, but they do the same thing — they take coffee grounds, mix them with sawdust, and make for a more sustainable, upcycled product.
Northern Flame is another wood pellet that incorporates coffee grounds for its food-grade product, which can be used in grills and BBQs. The Canada-based company also sources sustainably-sourced timber.