Over 20 Years Later... What Happened to PBS Icon, Zoboomafoo?
What happened to Zoboomafoo, the lemur, who had a namesake PBS series, was beloved by kids in the '90s.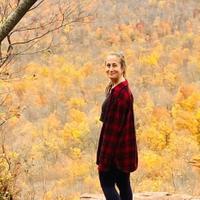 Most millennials recall the popular PBS TV series, Zoboomafoo — a kid's show starring a rambunctious lemur named Zoboomafoo, and Chris and Martin Kratt — two brothers who originally hailed from New Jersey. Together, the trio met a wide range of wild animals in the forest, teaching audiences about each one through various songs and games.
But since Zoboomafoo ended in 2001, what happened to the Zoboomafoo cast?
Article continues below advertisement
We're taking a look at where the iconic lemur went following the end of the show 22 years ago, as well as what the Kratt brothers are doing now. Although their legacy is best remembered by millennials from their projects in the 90s and early 2000's, they are also widely appreciated by more recent generations, thanks to what they are doing now.
Article continues below advertisement
Where are the Kratt brothers in 2023?
Although Zoboomafoo is long over, the Kratt brothers are as busy as ever. Despite growing up in New Jersey, they are now Canadian transplants, as they moved to Ottawa, which is a city in the Canadian province of Ontario, in 2008. And although they no longer have a TV show with a lemur (who, if you remember, was portrayed by a puppet in some scenes, and by a lemur in others), they now have a series called Wild Kratts, an educational animated series on PBS Kids.
Clearly, the brothers have a knack for animal sciences — which is because they studied it for years, leading up to their TV careers.
Prior to the duo's first show, Kratt's Creatures (1996), Martin Kratt graduated from Duke University with a degree in zoology, per Variety. Chris Kratt, on the other hand, graduated from Carleton College with a degree in biology. After both their graduations, they both did independent research and made budget wildlife documentaries, before landing a deal with PBS.
Article continues below advertisement
So, now that we know what the Kratt brothers are up to, we can't help but wonder what happened to Zaboomafoo himself (the actual lemur — not the puppet). And even though we we can probably guess where he is as of 2023, as the series ended in 2001 and lemurs reportedly only live for about 19 years, we would love to know what the little guy did after filming ended.
Article continues below advertisement
What happened to Zaboomafoo after his namesake series ended?
RIP Zaboomafoo, you will be missed.
As previously mentioned, lemurs tend to live for up to 20 years, max, so it's no surprise the beloved little primate is now deceased. The actor who played the role of Zaboomafoo was actually named Jovian IRL, and he sadly passed away at the ripe age of 20.5 years, back in 2014. According to USA Today, he was living at the Durham Lemur Center in Durham, North Carolina at the time of his death, which was unfortuantely brought on by kidney failure.
Prior to his passing, aside from being an esteemed thespian, the beloved lemur enjoyed snacking on mangos and garbanzo beans. That said, may his memory be a blessing.