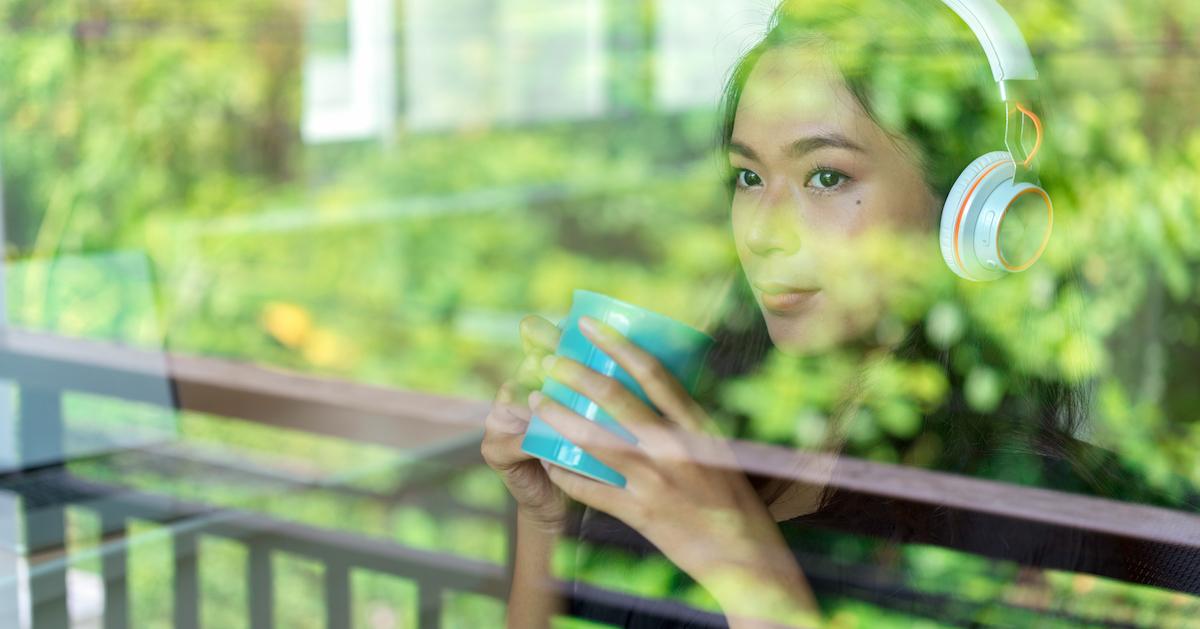 Nature Podcasts to Educate — And Get You Excited — About The Great Outdoors
Even if you're more of an "indoor kid," these nature podcasts will help you build a bigger appreciation for the great outdoors.
Article continues below advertisement
From educational conservation-based series, to true crime, there's a wide range of genres on our list. And each will immerse you in the great outdoors — whether you're on a walk, commuting, or simply sitting on the couch.
'BirdNote Daily'
BirdNote Daily is exactly what it sounds like — it's a daily podcast that teaches listeners about a different bird species in each two-minute episode. In addition to being educational, though, italso includes bird sounds and anecdotes to really immerse the listeners, acting as a comforting distraction from all our bustling everyday lives.
Article continues below advertisement
"Birds connect us with the joy and wonder of nature," the organization behind BirdNote explains in a mission statement on its website. "By telling vivid, sound-rich stories about birds and the challenges they face, BirdNote inspires listeners to care about the natural world — and take steps to protect it."
Article continues below advertisement
'BBC Earth Podcast'
BBC Earth Podcast debuted in September 2022, and it has already captivated its many listeners.
This weekly series is hosted by two zoologists — Rutendo Shackleton and Sebastian Echeverri — who are committed to conservation and educating listeners on all things nature. Each episode is wildly different, bringing on a wide variety of special guests such as scientists, naturalists, entertainers, and more.
Article continues below advertisement
"Each week the BBC Earth podcast brings you entertainment, humour, an abundance of amazing animal stories and unbelievable unheard sounds," the description reads. "Explore the world of animals with superpowers, deep dive into death, hear from heroes passionately protecting the planet and get expert insights into corners of the natural world you've never explored before."
Article continues below advertisement
'Park Predators'
Park Predators is perfect for the nature-loving true crime junkie. But seriously, it isn't for the faint of heart.
Each episode focuses on a different murder case that took place in a national or state park. The host, Delia D'Ambra, is an investigative journalist who not only wants to honor the victims, but also aims to remind listeners that it isn't just animals we should be cautious of while roaming the woods.
Article continues below advertisement
The tagline reads: "Sometimes the most beautiful places hide the darkest secrets."
While it might deter you from hiking without protection, it's certainly a captivating listen.
Article continues below advertisement
'Tooth and Claw'
Don't feed the bears!
Tooth and Claw tells different true stories of animal attacks in each episode. The hosts include wildlife biologist and animal behavior expert, Wes Larson; his brother, Jeff; and their friend Mike. Each episode recounts the heart-stopping details, as well as ways to protect yourself from these kinds of encounters.
Article continues below advertisement
"Tooth and Claw has easily become a new favorite podcast and inspired me to get outside, be at peace in nature, and always carry bear spray," one review reads.
The goal isn't necessarily to scare you — it's also to encourage listeners to approach wildlife safely.
Article continues below advertisement
'Outside Voices Podcast'
Not to be confused with the popular athleisure company Outdoor Voices, Outside Voices Podcast is a series that aims to make the outdoors more intersectional. Each episode shares different personal stories from members of members of the BIPOC, LGBTQIA+, and disabled communities. Because outdoor activities such as hiking or camping can be very whitewashed, it's an important show to listen to.
Article continues below advertisement
"Outside Voices Podcast is driven by one simple idea," the nonprofit behind the podcast, Resource Media, writes on the series' website. "The outdoors belongs to all of us. We all have a relationship to nature, whether through hiking, gardening, sacred ceremony or gathering at the local park. We aim to celebrate and amplify those who don't always see themselves reflected in the 'Great Outdoors' narrative."