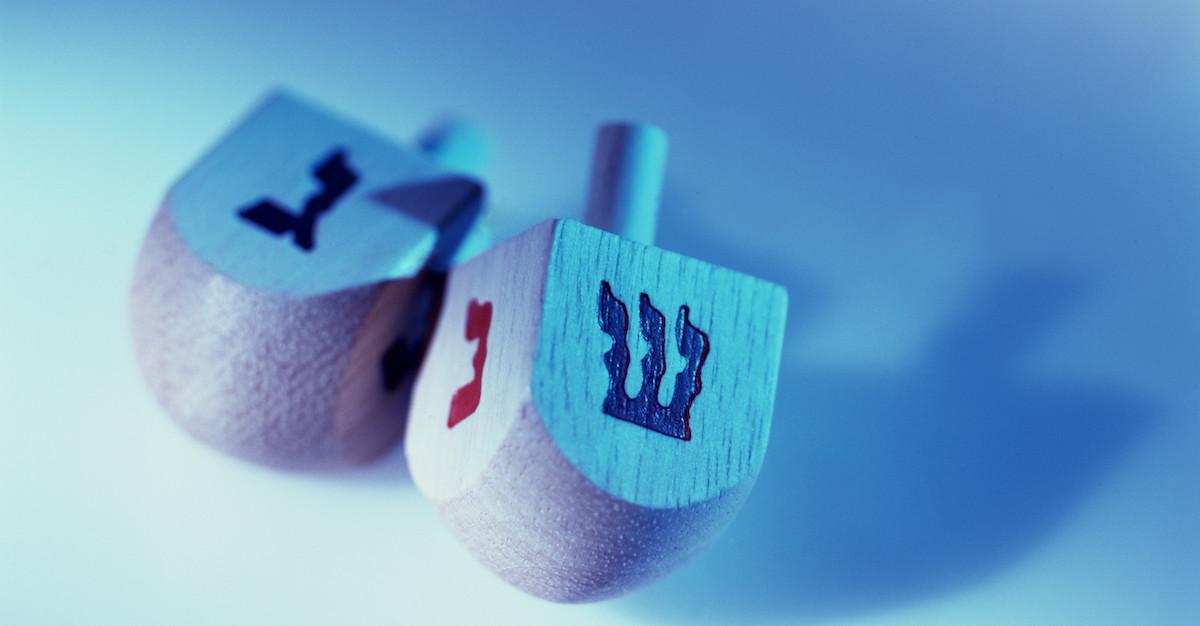 Ditch Plastic This Hanukkah, and Opt For Sustainable Dreidels Instead
Whether you have children or if you're on your own, dreidel is a great way to celebrate Hanukkah, though opting for an eco-friendly one is important.
Everyone who's been to a Hanukkah party is all too familiar with the dreidel. The tiny toy, which resembles a top, is used in a game that has you gambling for chocolate coins (also known as gelt). Each face of the dreidel has a different Hebrew letter, which will tell you to take the center jackpot, take half, give half your stash, or do nothing. While it's an innocent game, many dreidels these days are made from plastic, which is why we're encouraging everyone to opt for an eco-friendly dreidel.
Article continues below advertisement
Whether you opt for biodegradable ones made from seeds, plantable seed paper dreidels, or edible candy dreidels is entirely up to you. But the goal is to forgo plastic for these eight crazy nights.
Fair Trade Judaica's Tagua Seed Dreidel
Fair Trade Judaica's Tagua Seed Dreidels not only work just as well — if not better — than those tiny plastic dreidels we all know and secretly love, but they're eco-friendly, too. As the name says, they're fair trade, which means their manufacturers abides by strict environmental and ethical regulations (you can read all about what it means to get that Fair Trade Certification here).
Article continues below advertisement
But it isn't just better for the people making them. The dreidels themselves are also made from tagua seeds, which are sustainably grown in Ecuador. And because they're made from seeds, that means they're biodegradable, too.
Plantable seed paper dreidel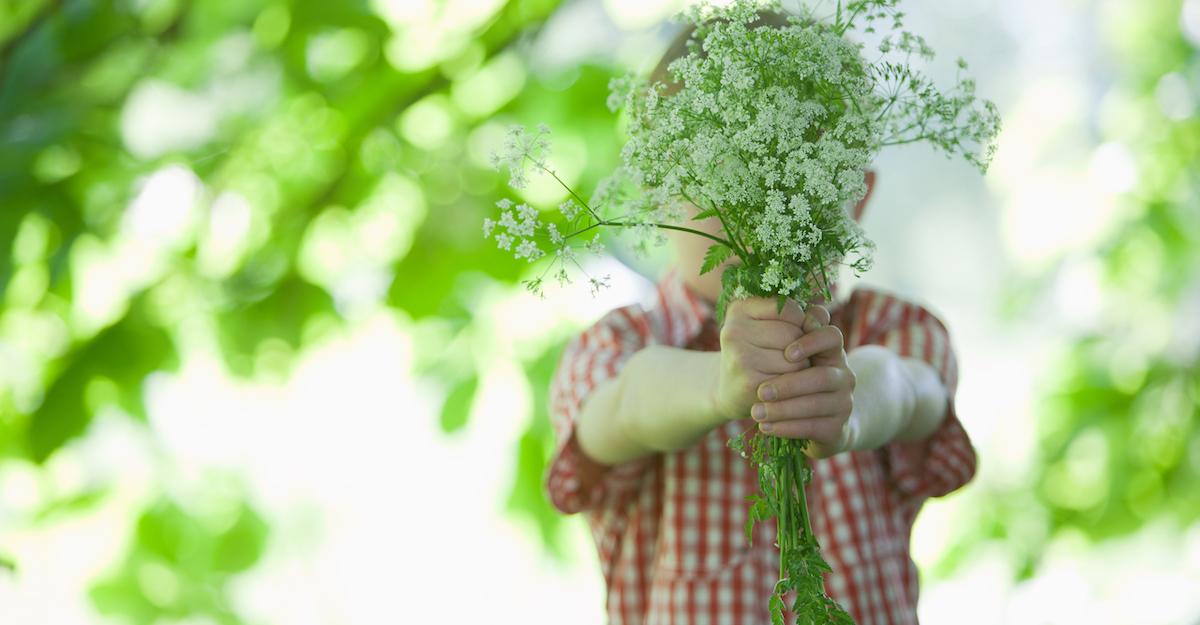 Amazon offers plantable seed paper that you can bury in the dirt when you're done, with plants that will hopefully sprout by spring. Just put some in the printer and find a cute stencil of a dreidel. Cut it out and glue it together with biodegradable glue, draw the Hebrew letters on each side, and you'll be good to go!
Article continues below advertisement
If you can find seed paper that contains seeds native to your area, that's the best way to do it. Seed paper and planting non-native plants doesn't benefit pollinators, or the ecosystem, as much as native plants do. But either way, anything is better than plastic.
Make a DIY dreidel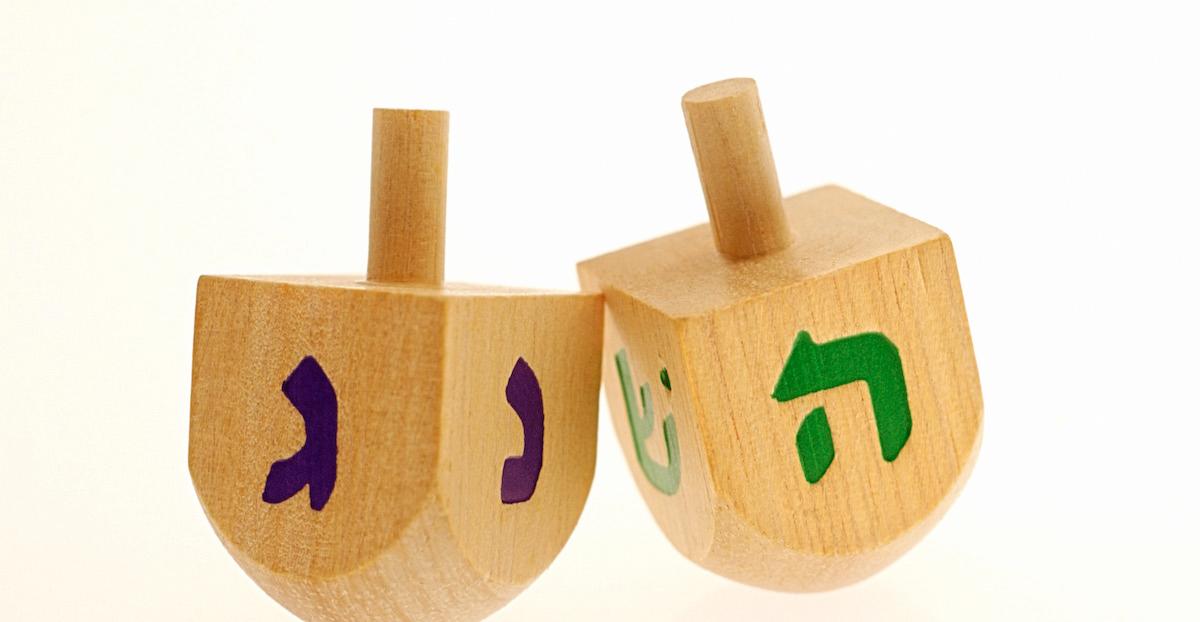 That's right — you can get crafty this holiday season and make your own dreidel. There are so many different ways to make your own dreidel, with crafts you already have at home... you may just need to put your thinking cap on. This make-your-own dreidel guide offers printable stencils to make your own from paper (which you can shred and recycle after the holiday is over!).
Article continues below advertisement
Alternatively, if you're able to secure some sustainable art supplies prior to the start of Hanukkah, you can do as the song says, and literally make your dreidel out of clay. Using a range of colors or just one, you can mold the shape of the dreidel. Then you'll carve, paint, or mold the Hebrew letters into each face of the dreidel, pop it in the oven, and once it cools off, you can gamble for gelt, to your heart's content.
If you're good at wood-working, that's always a great option, too. Just make sure you're sourcing that wood sustainably.
Article continues below advertisement
Candy dreidels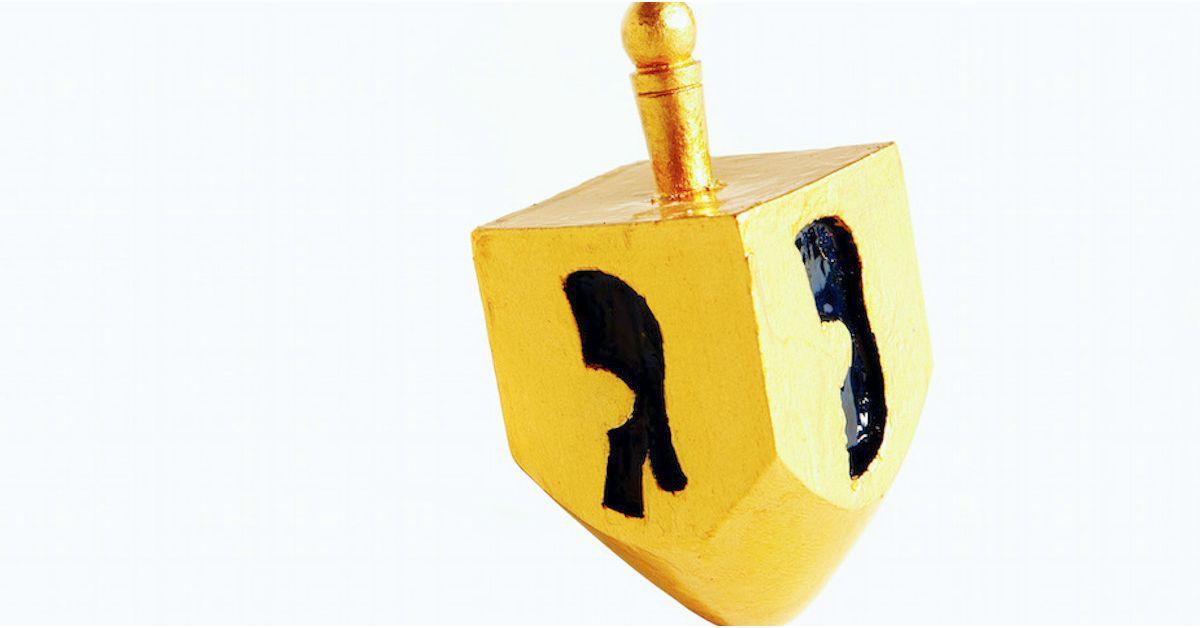 Finally, you can make some tasty candy dreidels that won't sit in landfill — because you'll have eaten them. Bible Best Balabusta recommends making candy dreidels — while they're super cute, they actually work. So, you can eat them when you're done losing all your gelt to your bubbie.
Using pretzels for the handle, caramel for the base, and a chocolate kiss for the tip provides you with the perfect top. Read the instructions for how to put it all together.
You can also buy a dreidel candy mold and make hard candy from caramel, chocolate... it's all up to you. Regardless of what you decide to do while getting your dreidel game on, make sure you take home the prize of the gelt jackpot.
If anything, the wood dreidels are better than plastic.
While 2022 may not be the year you mindfully order a sustainable dreidel, you can always opt for the wood dreidels instead of the plastic ones. They're just as common, and won't leave as nasty of a stain on our planet as plastic. You can also borrow some from family and friends, as many of us have acquired a stash over the years — regardless though, we hope you have a lit eight crazy nights.