The Colorful Dahlia: Every Hue Has a Different Meaning
Over the years, the dahlia flower meaning has been one of positivity, resilience, and happiness. Here's what you need to know.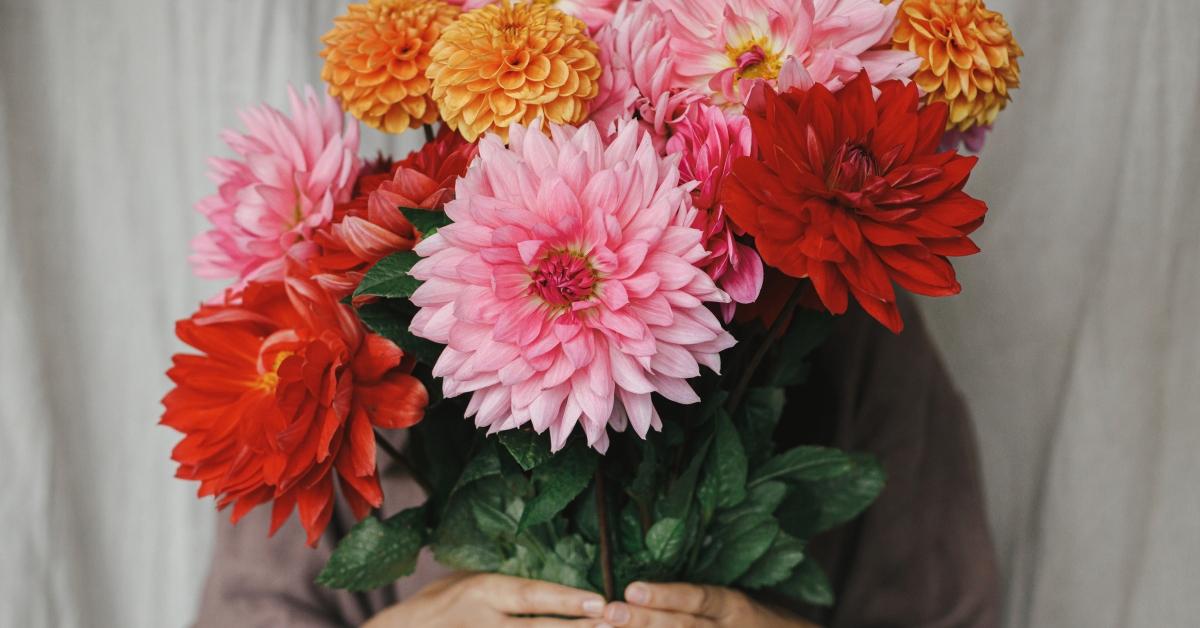 The colorful dahlia is a popular flower found in home gardens and bouquets for weddings and other special events. The hardy blooms originated in the mountainous regions of Mexico and Guatemala, where they were actually considered a food source for the Aztecs.
Article continues below advertisement
While many people think dahlias are stunning to look at all on their own, what you might not know is that dahlias, like many flowers, have meanings or symbolism attached. Here's what you need to know about the many meanings of dahlias, plus, dahlia symbolism and whether or not these stunning blooms are safe for your pets.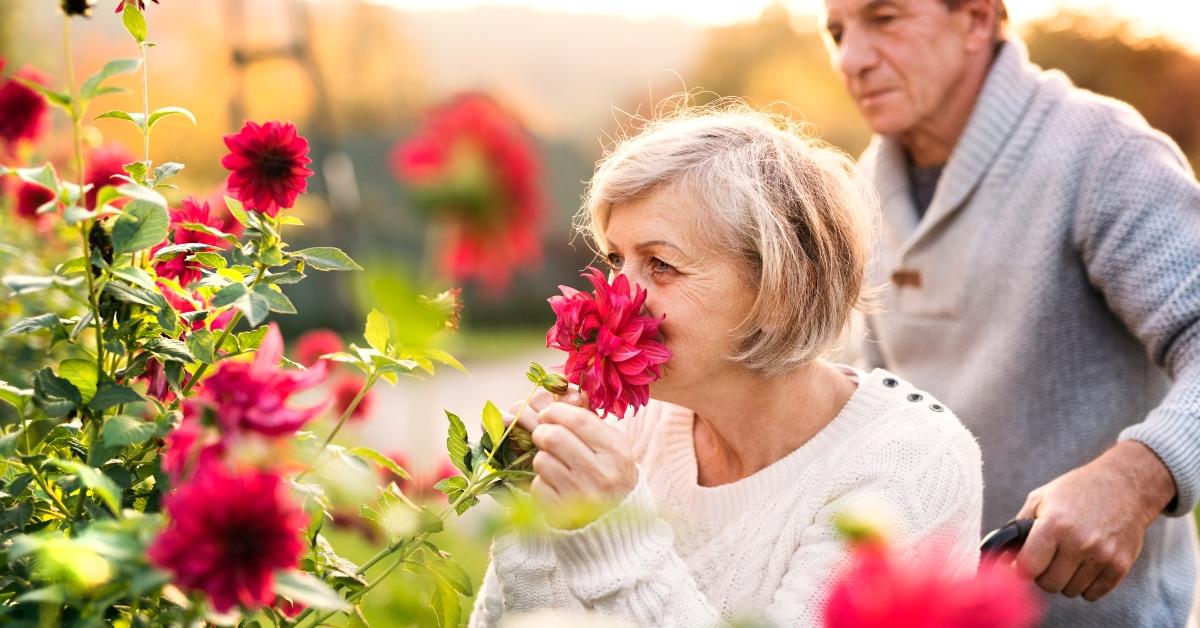 Article continues below advertisement
Each dahlia flower meaning varies by color.
According to the Petal Republic, the dahlia flower meaning symbolizes positivity, resilience, wildness, and happiness. The flower had religious connotations during the Victorian era, and eventually shifted to become a symbol of the loving bond between two people.
However, dahlias come in over 20,000 varieties differing in size, flower pattern, and color, per Better Home & Gardens. Because these gorgeous flowers come in a wide range of colors, except for blue and black, and each dahlia flower color has a different meaning.
Article continues below advertisement
Based on information from Fresh Trimmings, the dahlia flower meaning by color is as follows:
Pink - Kindness and beauty

Red - Perseverance

Purple - Royalty

While - Innocence and new birth

Yellow - Joy

Green - New beginnings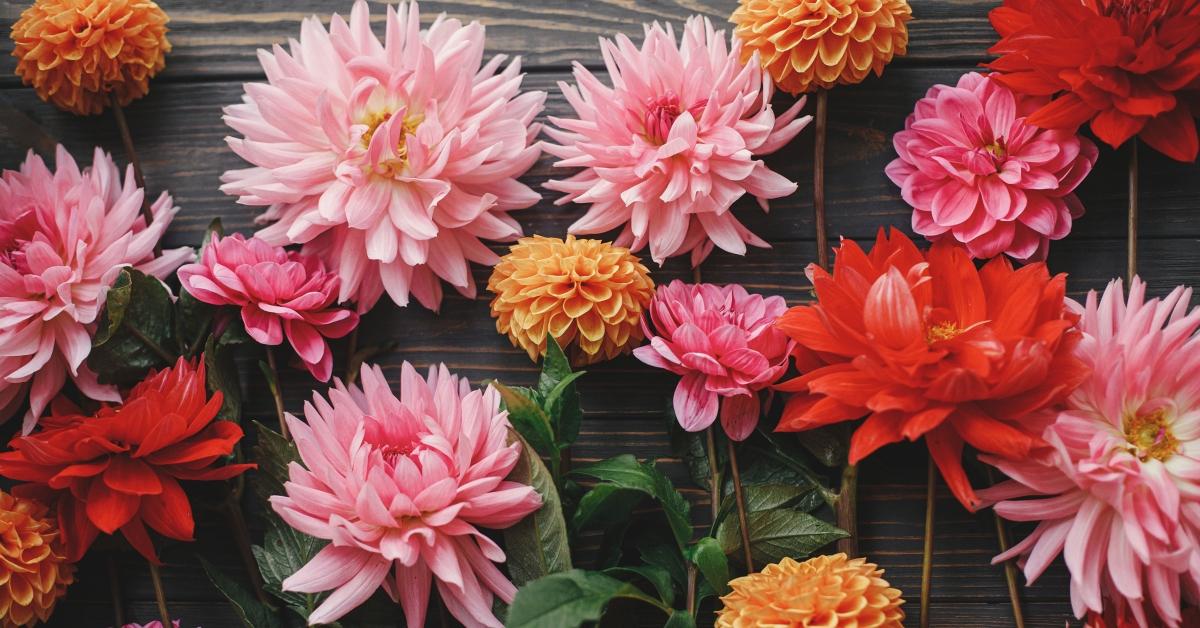 Article continues below advertisement
Are dahlias perennials?
Dahlias can be both a perennial and an annual, depending on the climate they are grown in, as per Better Homes & Gardens. They grow in their native lands of Mexico and other warm, tropical climates as a perennial.
While the dahlia can grow in the summer in more seasonal locations like the Midwest or East Coast, it dies when the temperatures turn colder. Therefore, it's more of an annual flower in those colder climates.
Dahlias have been used as food sources throughout the years.
The ancient Aztecs used wild-growing dahlias as a food source and would eat the tubers of the flowers. They called the dahlia "Acocotli" or "water cane" because they also used its tube-like stem to carry water, mentions Petal Republic.
Article continues below advertisement
In fact, when botanists first brought dahlias to Europe, they classified the flowers as a vegetable, states Better Homes and Gardens. The tubers of the flowers are said to taste like potatoes, celery, and radishes. The flowers of the dahlia are also edible and have been used in salads and on sweets like wedding cakes.
Article continues below advertisement
Dahlias are toxic to pets.
However, don't let your dog or cat eat any part of the dahlia because it has a toxic substance that may cause gastrointestinal irritation and dermatitis in your furry friend, based on information from the Michelson Found Animals Foundation.
Dahlias are thought to have medicinal properties.
Dahlia flower tubers were also used for their medicinal properties. According to the study, "Dahlia An Unforgettable Flower - A New Perspective for Therapeutic Medicine," published in Hop and Medicinal Plants, the dahlia tubers are rich in inulin, which can help control blood sugar levels. The Aztecs also used the dahlia to treat epilepsy, the study states.
Dahlias are used in cosmetics and fabric dyes.
The Hop and Medicinal Plants study also claims that dahlia flowers are used in a wide range of cosmetics such as soap, bath milk, body cream, lip balm, perfume water, and compact powder. And the natural dyes found in the dahlia flower can be used as an eco-friendly way to color fabrics, per Juniper & Bliss.
It's clear that dahlias are not only beautiful, but they have a wide variety of uses and meanings!