Here Are the Plants You Won't Have to Worry About During a Drought
Drought-tolerant flowering plants: here's a list of the plants that are better able to cope with droughts and periods of extreme dryness.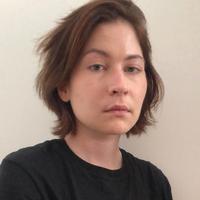 With an increasing number of flash droughts affecting the Southeastern U.S., worrying levels of soil moisture measured across the Mississippi Valley and the central Corn Belt, and extreme heat events occurring in Texas, the summer of 2022 marks a grueling period for the agricultural industry and hobbyist gardeners alike. Anticipating and preparing for the fast-unfurling crises marks only one part of the challenge. Which are the best drought-tolerant flowering plants out there?
Article continues below advertisement
Drought-tolerant flowering plants: here are the plants worth your dime.
Horticulturist Donald Wyman was the first to publish a plant hardiness zone map as early as 1938. The USDA followed his example in 1960, making available a map allowing plant lovers and gardeners to gauge which plants will thrive where they live.
Unfortunately, the USDA Plant Hardiness Zone Map ranks locations based on minimum temperature. If you wish to build a garden with low soil moisture or droughts in mind — say, if you live in Southern California — you would still be required to do some research. When it comes to garden design, it might be best to adopt a holistic approach and take into account the fast-escalating weather conditions affecting your area.
Bluebeard (Caryopteris) thrives in dry conditions.
The perfect plant if you live in USDA zones 6B to 9A, the Bluebeard yields deep amethyst flowers that attract bees, butterflies, and hummingbirds. Its thin, silvery leaves emanate a beautiful scent frequently compared to that of Eucalyptus and Lavender.
A deciduous shrub, the Bluebeard blossoms in the late summer and early fall. It requires some attention in the beginning. For the best results, plant it in a full sun area, with medium-moisture, well-draining soil, and water it regularly until it gets established. Occasional pruning will be required.
Article continues below advertisement
The Wild indigo (Baptisia) tolerates dry soil too.
Native to central and eastern North America, the Baptisia (Wild indigo) blooms from March through early May. A dazzling plant with delicate, pea-shaped flowers, it does particularly well when planted in sandy soil. The Baptisia needs little attention. You may be able to get away with transplanting or dividing it in the spring, as long as you carefully monitor its growth after splitting the crown.
Article continues below advertisement
The Coneflower (Echinacea) is a safe bet too.
Like the Bluebeard and the Baptisia, the Coneflower prefers full sun and well-draining soil. Its spectacularly bright crown, ability to spread through seeds and clumping, and extreme resilience make it a popular choice among hobbyist gardeners and far beyond. For the best results, you will want to keep their soil moist for the first year, until they get established. The best time to plant them is in early fall or late spring. They may not bloom in the first year.
Article continues below advertisement
The Russian Sage (Perovskia atriplicifolia) loves well-drained soil and full sun too.
Hardy in the USDA zones 4 to 9 — or 5 to 10, depending on which outlet you consult — the Russian Sage is a great choice for gardeners permanently caught up in a vicious battle against droughts and hot temperatures. The Russian Sage rarely needs watering once it is established. For the best results, prune the plant every year in the mid to late spring.
Article continues below advertisement
Yarrow (Achillea millefolium) takes well to droughts — and lack of moisture, too.
Native to Eurasia, the Yarrow comes in many varieties. Beloved by gardeners for its hardiness — it's hardy in USDA Hardiness Zones 3 to 9 — the Yarrow withstands drought and can thrive in poor soil. For the best results, plant it in full sun or semi-shade, in well-drained soil. Divide them every three to five years. Be sparing with water, and aim 1 one inch a week.