Influencer Zhanna D'Art Reportedly Dies of Starvation on Exotic Fruit Diet
Vegan influencer Zhanna D'Art has died, reportedly of starvation. She was exclusively on a diet of exotic fruits — here's what to know.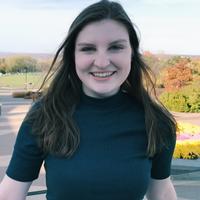 Article continues below advertisement
Article continues below advertisement
Influencer Zhanna D'Art has died, reportedly of starvation.
Russian influencer Zhanna Samsonova was famous for her TikTok, Facebook, and Instagram posts following a self-described "raw vegan food diet." Samsonova died on July 21, 2023, in Southeast Asia, where she was on tour, reported The New York Post. News of her death was first reported by local news outlets.
"A few months ago, in Sri Lanka, she already looked exhausted, with swollen legs oozing lymph," an anonymous friend told Newsflash. "They sent her home to seek treatment. However, she ran away again. When I saw her in Phuket, I was horrified."
Samsonova's mother said her daughter's death was due to a "cholera-like infection," but her official cause of death has not been declared.
Article continues below advertisement
Samsonova frequently posted recipes and colorful plates of food to her social media pages but claimed for the last five years of her life that she had been subsisting solely on a diet of "fruits, sunflower seed sprouts, fruit smoothies, and juices."
However, a friend claimed that for the last seven years of her life, Samsonova was exclusively eating only two fruits: jackfruit and durian. Only subsisting on one kind of fruit and severely limiting caloric intake is not a tenet of veganism.
Article continues below advertisement
Many of Samsonova's friends believed her exclusively fruit-filled diet led to her demise. "You don't need to be a doctor to understand where this will lead," one friend told The New York Post.
In a post on her Instagram in 2022, Samsonova also revealed she had not drunk any water in six years, preferring to get her water from raw coconuts or the fruits she consumed.
Article continues below advertisement
According to Healthline, there can be many benefits to a raw food diet, but there are significant downsides to this regimen, including severe malnutrition if not planned correctly.
For example, the outlet states that vitamin B12 does not occur naturally in a raw food vegan diet, so those planning on participating in the lifestyle must prepare accordingly and take B12 as a supplement, or risk potential anemia, heart disease, nervous system damage, poor bone health, or even infertility.
Before making a significant lifestyle choice, it's always important to do research. Fans, friends, and followers of Samsonova wish the best for her family during this difficult time.