Amid the Hype of Myers' Cocktail IV Treatments, Beware of Potential Side Effects
An alternative therapy called a Myers' cocktail involves intravenous nutrient therapy, but it comes with potential risk factors and limited benefits.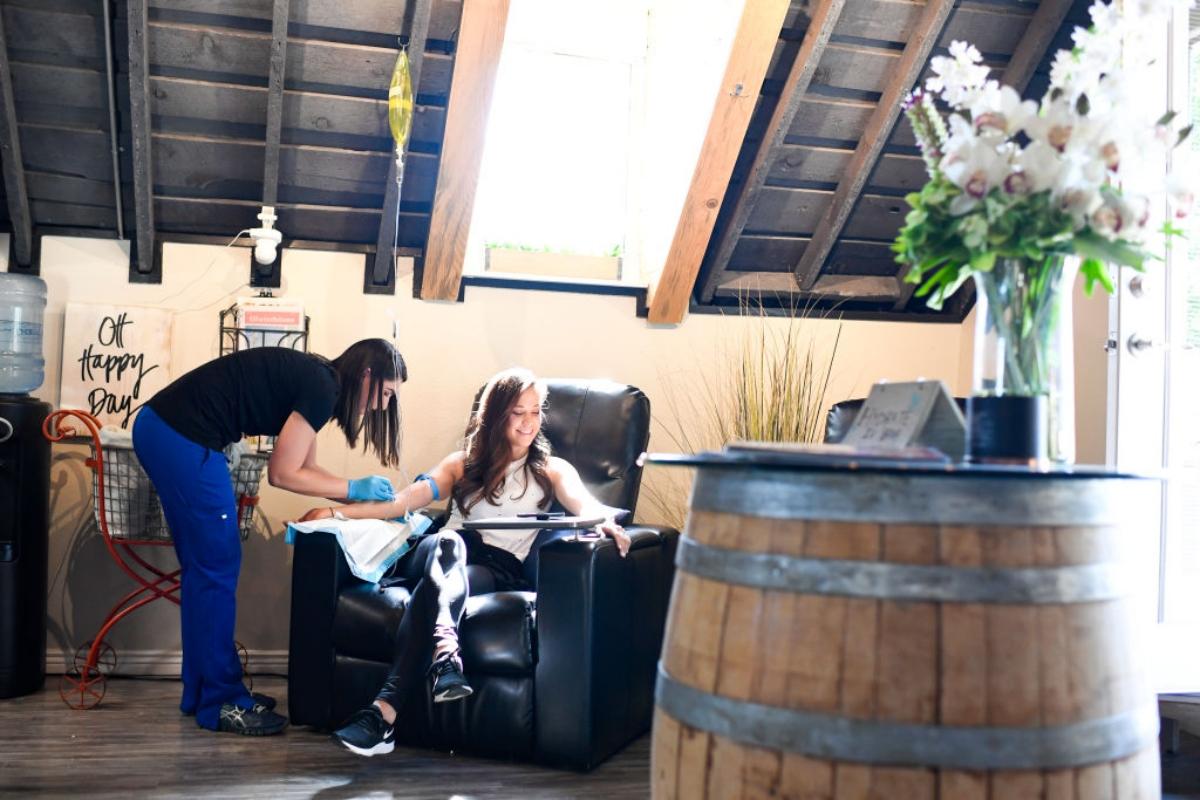 The Gist:
Myers' cocktail is used in liquid intravenous therapies.
The Myers' cocktail ingredients are not standardized, but it typically contains Vitamin B12, B-complex vitamins, vitamin C, and magnesium.
There are serious potential side effects to the Myers' cocktail.
Article continues below advertisement
For those who have considered alternative methods of receiving , you've likely heard that the Myers' cocktail may produce certain health advantages. Although some of its supposed benefits include improved metabolism and hydration, there are also serious Myers' cocktail negative side effects to consider.
Keep reading to learn more about Myers' cocktail and the potential risks it poses.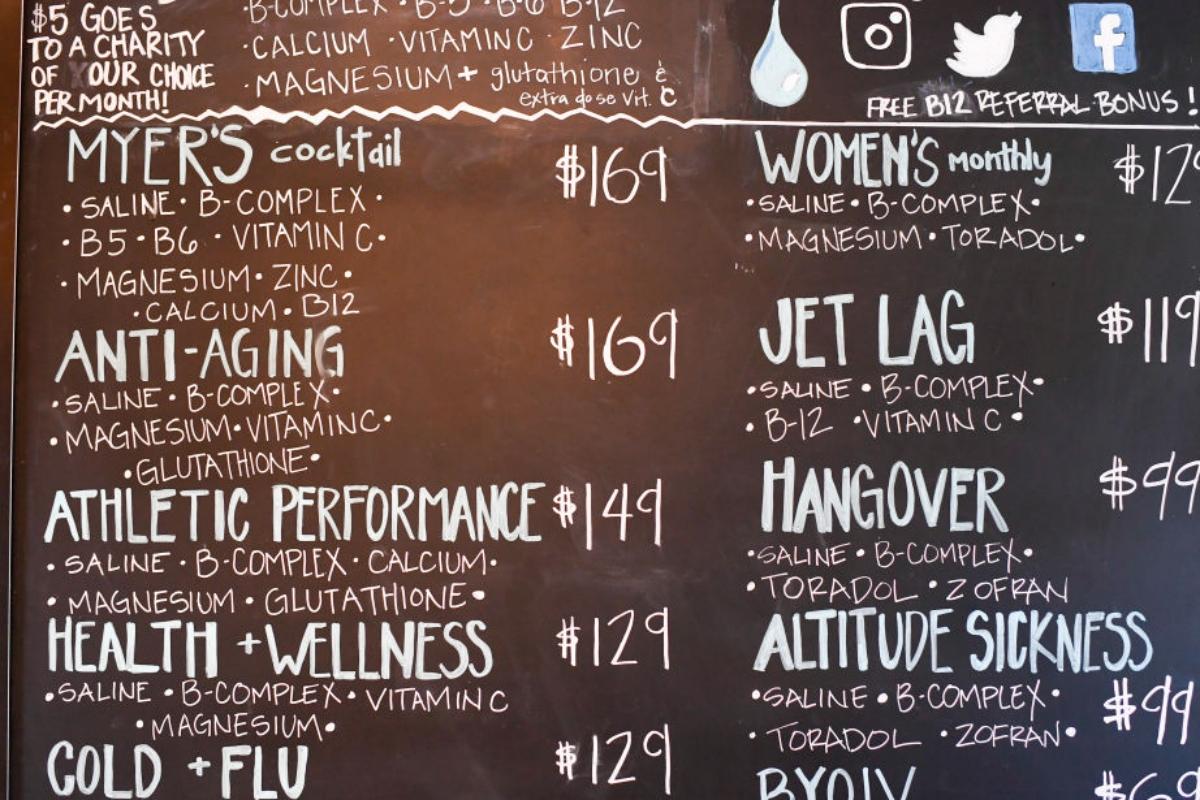 Article continues below advertisement
What is Myers' cocktail?
A Myers' cocktail, rather than being an alcoholic beverage, is a concoction of several vitamins that are delivered intravenously (through a small tube inserted into a vein). According to Merck Manuals, the Myers' cocktail was named for its original developer, Dr. John Myers, in the 1970s. It contains various B vitamins, vitamin C, minerals like magnesium and calcium, and more.
The Myers' cocktail is just one of many formulas used to deliver vitamins intravenously, and liquid IV infusions are popular with celebrities. You can go to a "drip bar" or "IV bar" to receive the treatment, which many claim offers beneficial therapy in an alternative way that can also complement your more traditional medicines.
Article continues below advertisement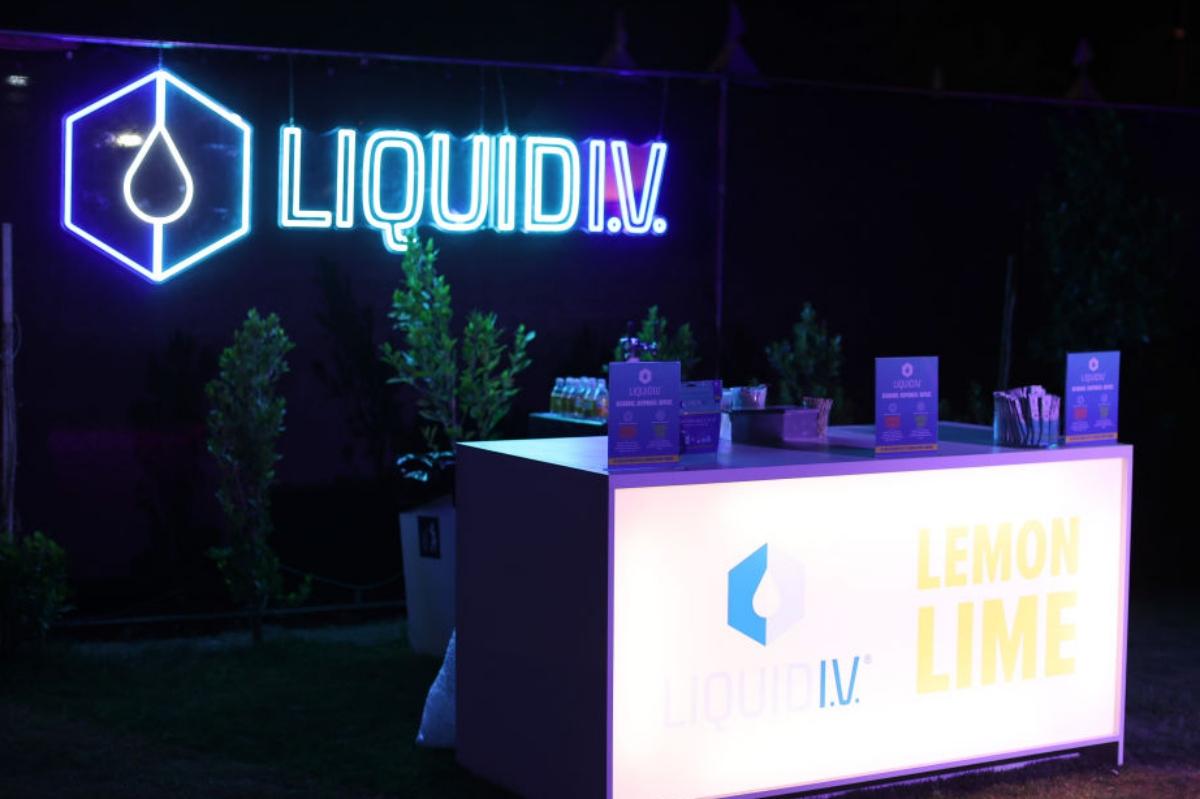 Article continues below advertisement
Myers' cocktail negative side effects may vary.
Before even considering the risk factors, remember that the benefits of a Myers' cocktail aren't supported by much research-backed evidence.
"Overall, the Myers' cocktail has not been proven to effectively treat any medical condition," the NCPC states. Add the possible side effects into the equation and Myers' cocktail doesn't sound so appealing.
According to SOHMA Integrative Medicine and the NCPC, a Myers' cocktail can trigger an allergic reaction or a dangerous interaction with certain prescription medications. As SOHMA Integrative Medicine explains, a person may be allergic to either something in the serum itself or even the instruments used for administering the IV.
Article continues below advertisement
As you might expect, irritation or visible marks may occur at the site of your injection when getting a Myers' cocktail. SOHMA Integrative Medicine notes that patients may experience warmth or soreness at the injection site as well.
Merck Manuals notes that Myers' cocktail can cause light-headedness or fainting. Too-high doses of thiamine can also cause the allergic reaction anaphylaxis.
In addition, there are elevated risks for individuals with specific conditions. Those with abnormal magnesium or potassium levels may experience muscle weakness or abnormal heart rate. If you have a heart condition or high blood pressure, high vitamin dosage may cause overload and lead to permanent organ damage.
The NCPC recommends that if you do get a Myers' cocktail, be sure it is in a hospital or medical setting. And make sure to consult with your physician beforehand.
Other options to achieve the same benefits may be yoga, acupuncture, and "mind-body practices" that are safe and can help relieve pain.