Snowshoes: What Size Am I, Eco-Friendly Brands, and How to Get Started
What size snowshoe am I, and which brands are the most sustainable? Here's a guide to picking the perfect snowshoes this winter, for beginners.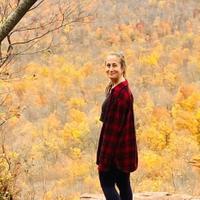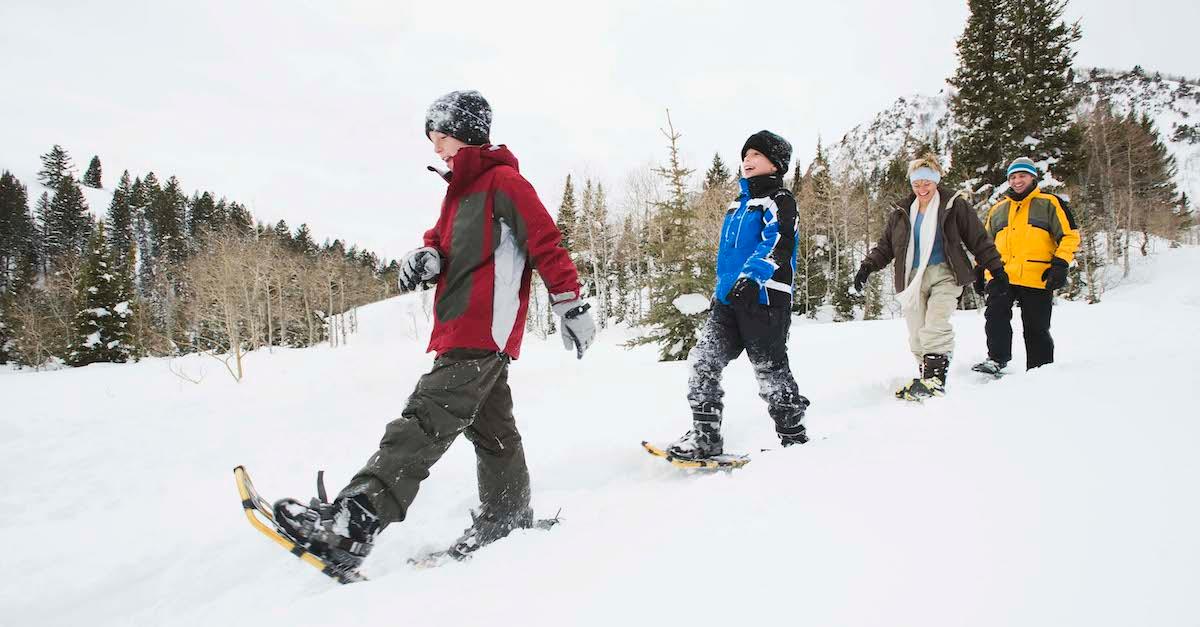 Though COVID-19 took a catastrophic toll on the planet and our people, one not-so-bad aspect of social distancing was that it encouraged more people to get outside. Instead of going out with friends, many decided to use their free time to take up biking, skiing, and running. But one outdoor activity that really had a renaissance was snowshoeing.
If you're new to it, you may be looking how to size your snowshoes, for eco-friendly brands, and more. Here's a guide to get started.
Article continues below advertisement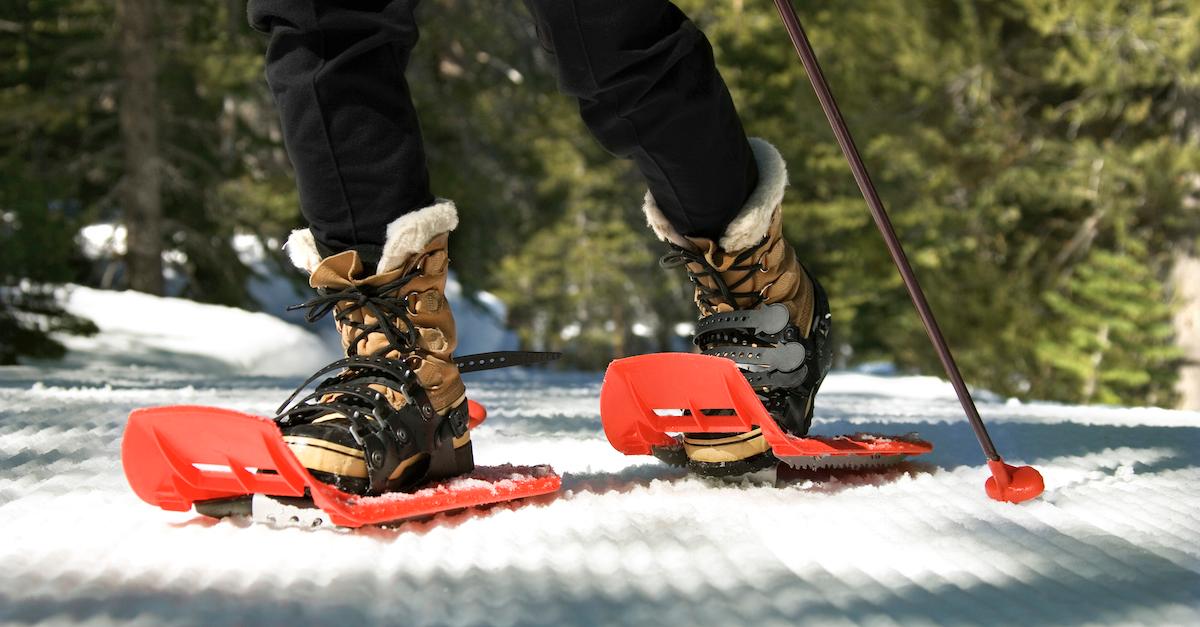 What size snow shoe am I?
Shoeshoes look and feel absolutely nothing like the boots or sneakers we're used to wearing on a regular basis. But you can't just pick them blindly — finding one that fits properly is imperative. Snowshoes come in all different lengths, and the size you get is directly correlated to how much the user weighs, according to GearX.
Article continues below advertisement
Sometimes there are different varieties for men's and women's, but oftentimes, they can go with the same varieties. And of course, if you err on the lower or higher side of a weight range, you may want to consult a retailer — if you're backpacking, keep in mind the weight range you choose should include the weight of your pack.
Below is a basic reference chart for snowshoe sizing, as per GearX:
| | |
| --- | --- |
| Weight: | Length: |
| 80 to 160 pounds | 21 to 23 inches |
| 120 to 200 pounds | 25 to 27 inches |
| 150 to 260 pounds | 30 inches |
| 180 to 300+ pounds | 35 to 36 inches |
Article continues below advertisement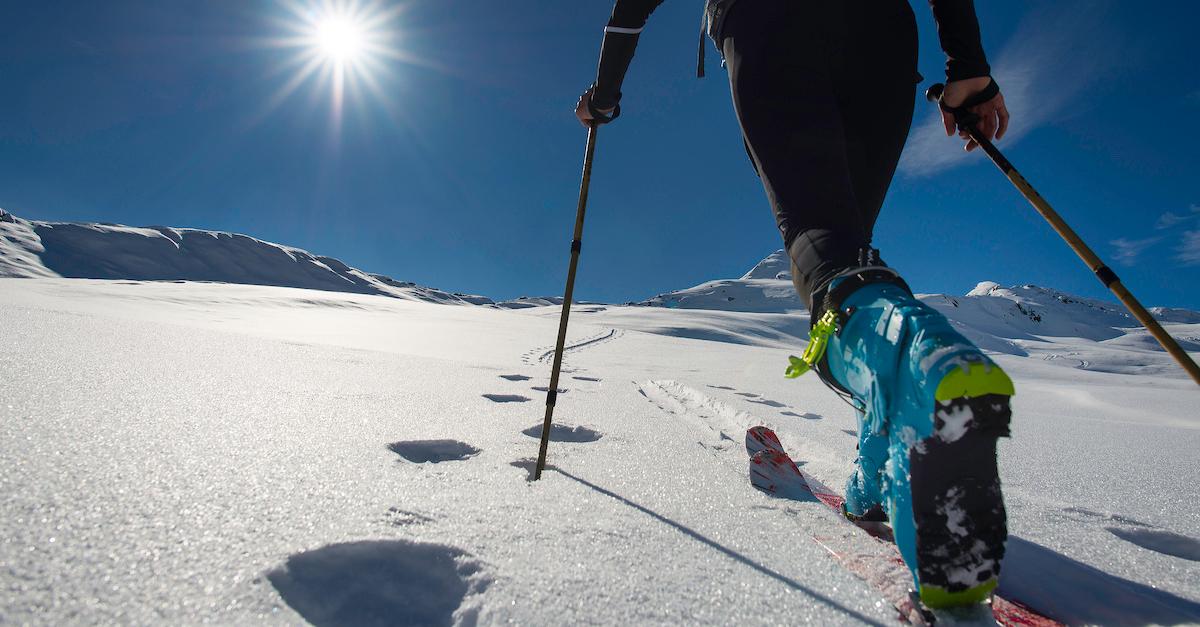 These are our favorite sustainable snow shoe brands:
Because snowshoeing involves the great outdoors, it's especially important to pick a low-impact snowshoe — once you know your size, there are many eco-friendly brands.
Crescent Moon is outdoor brand that specializes in snowshoes. Per its sustainability page, the company uses a minimum of 85 percent recycled materials; uses 100 percent wind energy; and avoids PVC and VOCs. The company offers a recycling program for used snowshoes, and encourages customers to donate old ones to camps and schools.
Article continues below advertisement
TSL OUTDOOR is another company that's highly concerned with its impact on people and the planet. Each shoe is high quality, and even though the company is from France, it has subsidiaries in the U.S. and Canada, to cut down on transportation emissions and costs. Every step of the production process the company looks to minimize waste and transportation, the company runs on 100 percent renewable energy, and many of the materials are also recycled.
Tubbs Snowshoes has special teams that enforce environmental responsibility, at both its corporate headquarters and manufacturing facilities. As part of K2 Sports it also enforces strict ethical codes, and it partners with a wide range of outdoor organizations, including the Mountaineers, American Hiking Society, and Ronald McDonald Camp.
Article continues below advertisement
A guide to snow shoeing, for beginners:
Once you get the hang of snowshoeing, it makes for great exercise and a fun social activity, to embrace the cold weather and snowy conditions.
Before getting started, REI recommends wearing warm, waterproof layers, and bringing set of adjustable poles. Then you'll pick your location, which can be a hiking trail, national forest, permit areas, or cross country resort. Finally, there are a few techniques to become aware of — and once you understand them you'll be set to go.
On flat terrain, you'll basically just be walking, with a slightly wider stride. On the uphill, you'll set your poles in front of you and use your toe to dig in. Downhill, you'll keep your weight in your heels, and plant your feet first when you walk. And, if it gets really steep, you can traverse, which is basically just side-stepping as you walk in the footsteps ahead of you.
Stay hydrated, watch out for wildlife, bring a map with you, and keep warm — enjoy your trek!