Bundle Up — Here's the Gear You Need for a Winter Biking Session
Are you a cyclist? You don't have to stop cycling once winter begins — we've compiled a list of cold weather biking gear, so you can keep cycling year-round.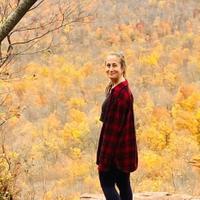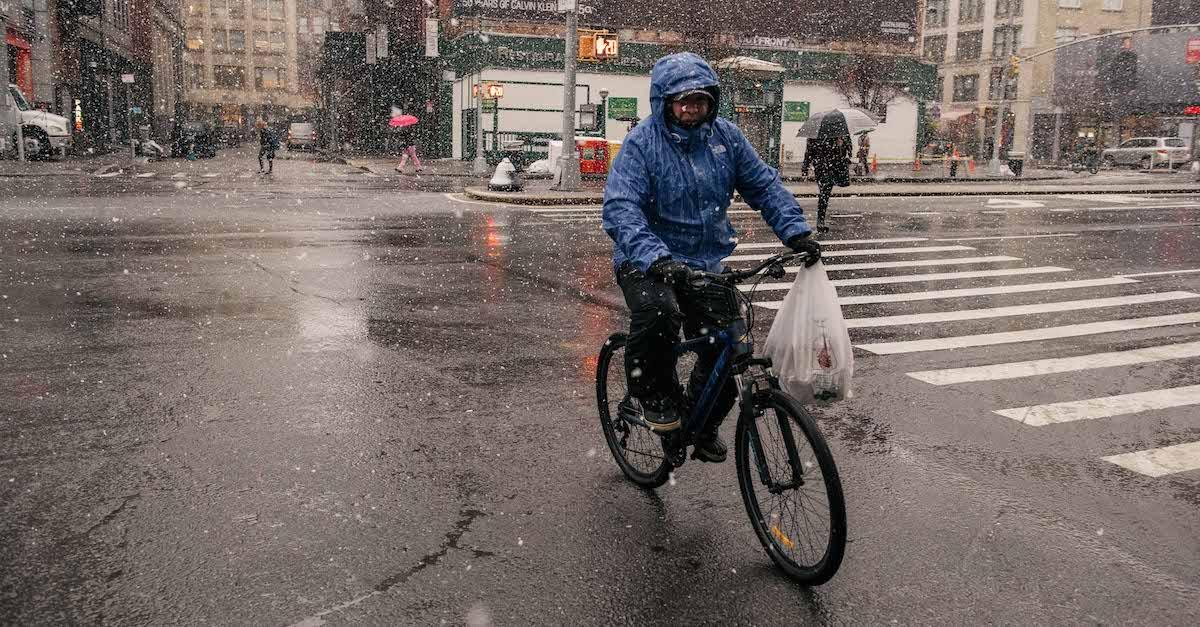 Most tend to think of cycling as a summer sport — but you can actually cycle year-round. And no, we don't mean you have to invest in a Peloton or a pricey SoulCycle membership.
Whether you're snow biking or simply taking the old road bike on a not-so-icy street, you can keep up with your favorite sport, outdoors, through the winter. But before you get started, getting your hands on cold weather biking gear is imperative.
Article continues below advertisement
From choosing a reliable base layer, to bundling up in an insulated, wind-proof jacket, it's important to keep your body warm, even while you're working out and getting your blood flowing.
And remember: staying safe is imperative! Consider bringing a bicycle repair tool kit in a frame bag so you don't get stuck in a bad situation, and if it's too cold or too icy, maybe take a day off. But either way, here are some solid cold-weather clothes to bundle up in.
Base layer
Whether you're skiing or winter biking, base layers keep us warm while absorbing any sweat, according to Trespass. So, picking out something efficient is important.
Article continues below advertisement
GOREWEAR has a solid selection of base layers. The thermo bib & tights comes in both men's and women's sizes, and it uses a lightweight, protective material to keep cold air from getting in, and preventing moisture from building up. It's form-fitting and aerodynamic, and it's machine-washable, so you can throw it in the machine when you're done.
Article continues below advertisement
Cycling jacket
Choosing a good cycling jacket is another important factor in dressing for a winter cycling session. It should break the wind and keep you warm, but it's important to find one that's made with lightweight materials.
Article continues below advertisement
REI Co-op's Junction Hybrid Cycling Jacket is a solid option — in addition to the fact that REI uses many sustainable and ethical practices, its products are incredibly high quality. And this piece in particular is hybrid, meaning you could probably use it through spring.
Article continues below advertisement
Cycling balaclavas
Balaclavas are basically ski masks, so you could take it to the mountain after you get your bike ride in. It covers your face from the wind, while keeping your head warm.
Article continues below advertisement
Amazon offers one that's made with thermodynamic fabric that's insulating and moisture-wicking. It's also super durable, so you can use it for years on end through a variety of winter sports.
Article continues below advertisement
Winter cycling gloves
Winter cycling gloves not only give you a stronger grip through even the coldest of temperatures, but they also keep your fingers warm as you grip the handlebars, and protect them from the wind. Sportful Sottozero winter gloves are considered to be a light winter option, but the palms are ultra grippy, as they're covered in silicon dots. The fingers and thumbs also have touchscreen compatibility, so you can use your GPS, and between a windproof membrane and Primaloft Silver insulation, there's no way you'll get frostbite.
Article continues below advertisement
Winter cycling socks
As always, keeping your feet warm is key. DeFeet offers a wicking wool sock that's thick and padded, but it has antibacterial properties and it won't get too hot. Keep those toesies toasty!
Article continues below advertisement
Windproof shoe cover
Cycling shoes are ideal for a long-distance cycling sesh, but they aren't the warmest. Backcountry offers a wide range of windproof shoe covers that will protect your feet from wind and cold winter air.
Article continues below advertisement
Insulated cycling cap
Like any winter sport, keeping your head and ears warm is vital. ROCKBROS Skull Cap traps in heat and wicks away any sweat. Obviously, it's important to pick one that will fit under your helmet, but there are a ton of options out there.