Black Is the New Black With These Chic Nail Designs You Can Try at Home
Surprisingly, black nail art is trending right now. Check out these black nail designs to inspire your next manicure.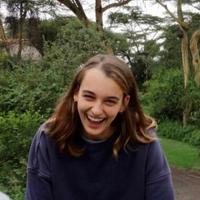 By
Eva Hagan
Jun. 28 2023, Published 10:48 a.m. ET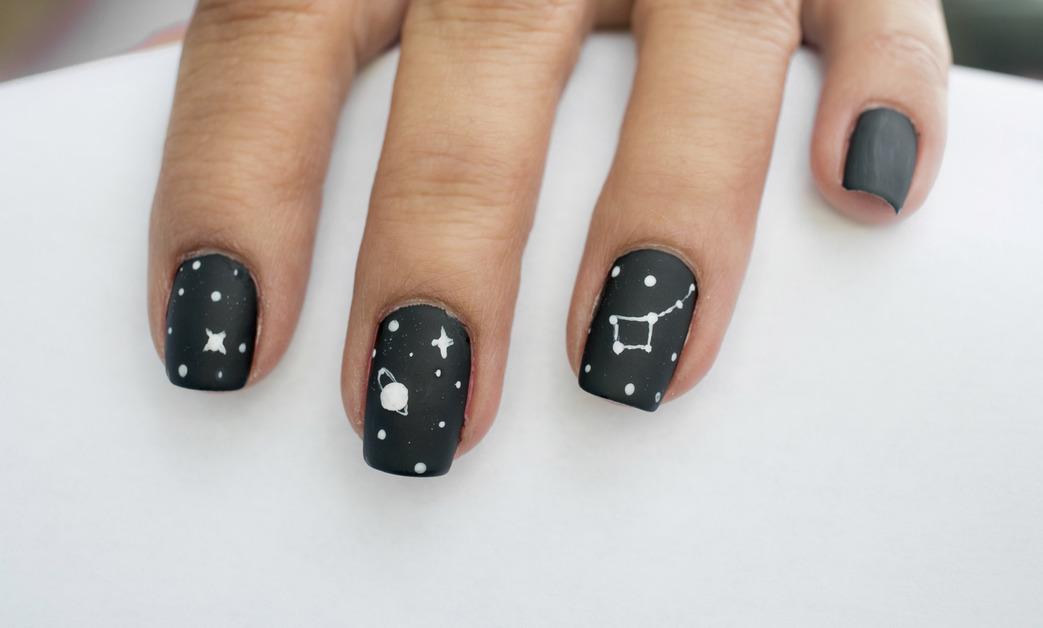 Although summer is in full swing, dark and moody nails are the season's pick. Black nail designs are seeing a resurgence, maybe because it's a versatile color with many possibilities, or maybe it's what people call the "Wednesday Addams effect," leftover from the popular Netflix show Wednesday.
Article continues below advertisement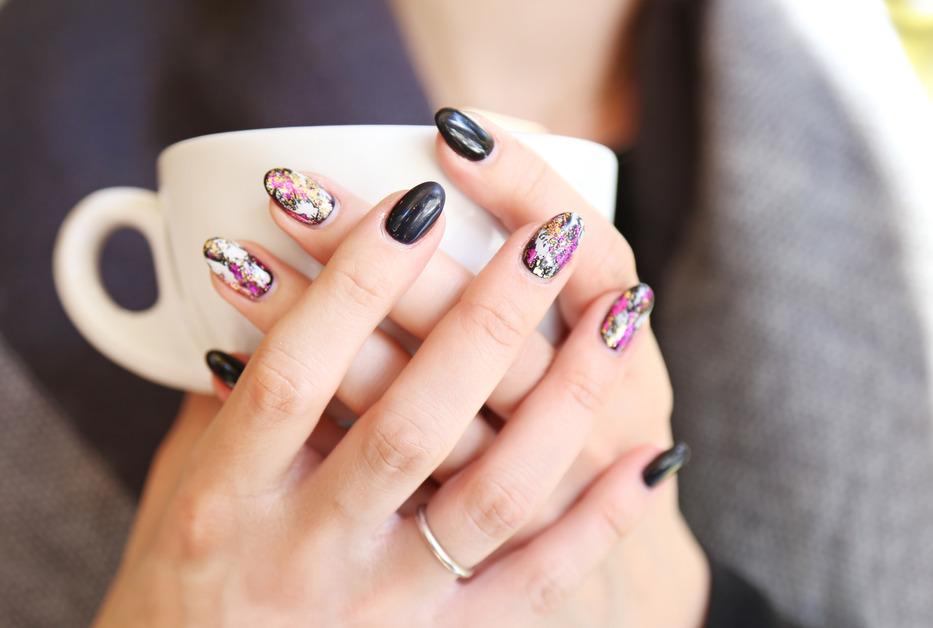 Tattoo-inspired nails
On Instagram, nail artist Shayla Morrison, @ritualnailsx, posted her nail art design that mimics tattoos. This design is a take on the trending nail tattoos all over TikTok. However, instead of visiting a tattoo artist and tattooing your nails, for this look, all you need is a precise dotting tool like this one and a matte top coat like this one to go over your regular black polish.
Article continues below advertisement
Black French tips
Nails By B, @nailsbyb_xx on Instagram, posted this flawless moody French tip. This look doesn't require much polish but precision to get the perfect French tip. The key is to use an angled brush, like this one from Fleury Rose Nails.
Article continues below advertisement
Witchy nails
Allyssa Power, @allyssapower on Instagram, created this nail design. It's perfect for nature lovers because it involves grabbing a dotting tool, dipping it in white polish, and drawing ferns and leaves all over a black matte base. There's also the option to draw in some stars and moons to give it a more celestial look.
Article continues below advertisement
Velvet nails
Melanie Graves, @overglowedit, on Instagram, posted her nails painted with Le Manoir's Midnight Velvet polish. This velvet polish actually looks like velvet (it's an optical illusion), so you are guaranteed to have the coolest nails in the room if you try it out.
Article continues below advertisement
Nails for the Queen of Hearts
This simple design posted by Samantha @samrosenails on Instagram may fool you. It looks easy but may be harder than you think. After applying a neutral base, dip a dotting tool into the black polish to draw a star in the center of your nails.
Article continues below advertisement
Hidden stars
Amy Le, @amyle.nails on Instagram, posted this matte design. It's another simple yet gorgeous look for the season. After applying matte polish and letting it dry, you only have to put as many star stickers as you please on your nails. You can recreate the look with stars like these.
Article continues below advertisement
Black flames
Posted by Imarni, @imarninails on Instagram, this design takes French tips to a new level. To recreate this look, you'll need a dotting tool or thin nail art brush like this one from Manucurist, dipped in your preferred black polish.
Article continues below advertisement
If you are excited to try these looks but don't have all the tools, you don't have to rush out the door to buy them. There are many sustainable (and cheap!) ways to recreate your favorite nail art; all it requires is a bit of Googling. For example, a toothpick can be used as a dotting tool, according to Refinery29.
It's just a reminder that you don't have to buy the most expensive or recommended products for your nails to look just as lovely.