What Happened to SoBe Drinks? Fans Can't Find the Fruity Drinks Anywhere
SoBe drinks, owned by PepsiCo, appear to have been discontinued, despite having a solid customer fanbase.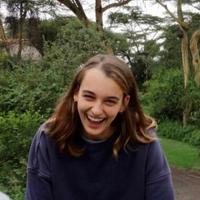 By
Eva Hagan
Sep. 26 2023, Published 1:30 p.m. ET
The Gist:
SoBe, a drink brand owned by PepsiCo, was once popular for its fruity tea elixirs, energy drinks, and water.
SoBe has been discontinued by PepsiCo; however, the exact reason why is still debated.
Despite being discontinued, there are ways to still find a SoBe drink.
Article continues below advertisement
Once best-selling beverages, SoBe drinks may be a thing of the past. Owned by PepsiCo, SoBe is most known for its variety of juice and tea drinks, coming in flavors like "Tsunami" and "Liz Blizz," each in its own vibrant color with the brand's signature lizard design on the bottles.
With a faithful fan base and an expanding line of products, SoBe appeared to be growing as a food and beverage company. However, in 2023, it's almost impossible to find a SoBe drink anywhere. So, many have taken to social media asking the same question: what happened to SoBe drinks? Keep reading for answers.
Article continues below advertisement
What happened to SoBe drinks?
According to The U.S. Sun, SoBe drinks were discontinued by PepsiCo several years before 2023. Although PepsiCo has not said why the drinks are no longer being produced, there is some speculation that PepsiCo dropped SoBe to invest more in its more successful drink brands such as Gatorade and Bubbly.
Article continues below advertisement
SoBe was founded as the South Beach Beverage Company in 1995, before being bought by PepsiCo in 2001. The goal of the brand was to create non-carbonated beverages, or what the company called "new age" drinks. The founders pushed adding medicinal herbs and marketing the drinks as "wellness" or "functional" products to appeal to late 1990s and early 2000s drink trends, per Encyclopedia.com.
Article continues below advertisement
However, it seems as though the drinks have been disappearing off shelves for a while now, with many lamenters going to Reddit for answers.
"What Happened To Sobe? Did they go out of business or are they only in rare parts of the world now?" Reddit user Disappointing_Search posted in the "Soda" subreddit.
While many answer placing the blame on lack of resources during COVID-19, others claim SoBe was slowly disappearing long before that.
Article continues below advertisement
However, most SoBe drinkers on Reddit seemed to speak of their shared SoBe nostalgia, and how much they will miss the drinks. Redditor XxNHLxX wrote in the "Soda" subreddit, "Now I'm sad having looked it up and not being able to find them anywhere. I've never had a drink remotely close to that taste either. Great childhood memories drinking those things."
Before you lose hope, keep reading for a way you might still be able to drink SoBe.
Article continues below advertisement
Do SoBe drinks still exist?
Although the SoBe website is still up, the SoBe drink supply is limited. On the Product Locator tab, it shows a handful of SoBe elixirs still out there as of September 2023, such as the Liz Blizz, Citrus Energy, and Green Tea flavors, along with the Strawberry Dragonfruit flavor and Black and Blueberry of SoBeWater.
Article continues below advertisement
Unfortunately, there is more sad news. Although the website shows these SoBe drinks as existing, they are marked as having "regional availability." This means that even these SoBe drinks are only sold in a few gas stations and grocery stores across the country. And even then, the product isn't guaranteed to be in stock.
For example, when searching for SoBe availability in Los Angeles, other than a few SoBeWaters on Instacart, the only location listed with SoBe products still in stock is Safeway.
So, it technically still is possible to find a SoBe drink out there, it just might be a lot harder than it was before.