Is California Banning Skittles? The State Is Banning Four Major Candy Ingredients
A California bill prohibits four ingredients found in many treats, but Skittles are not impacted. Here's what the state is banning and when.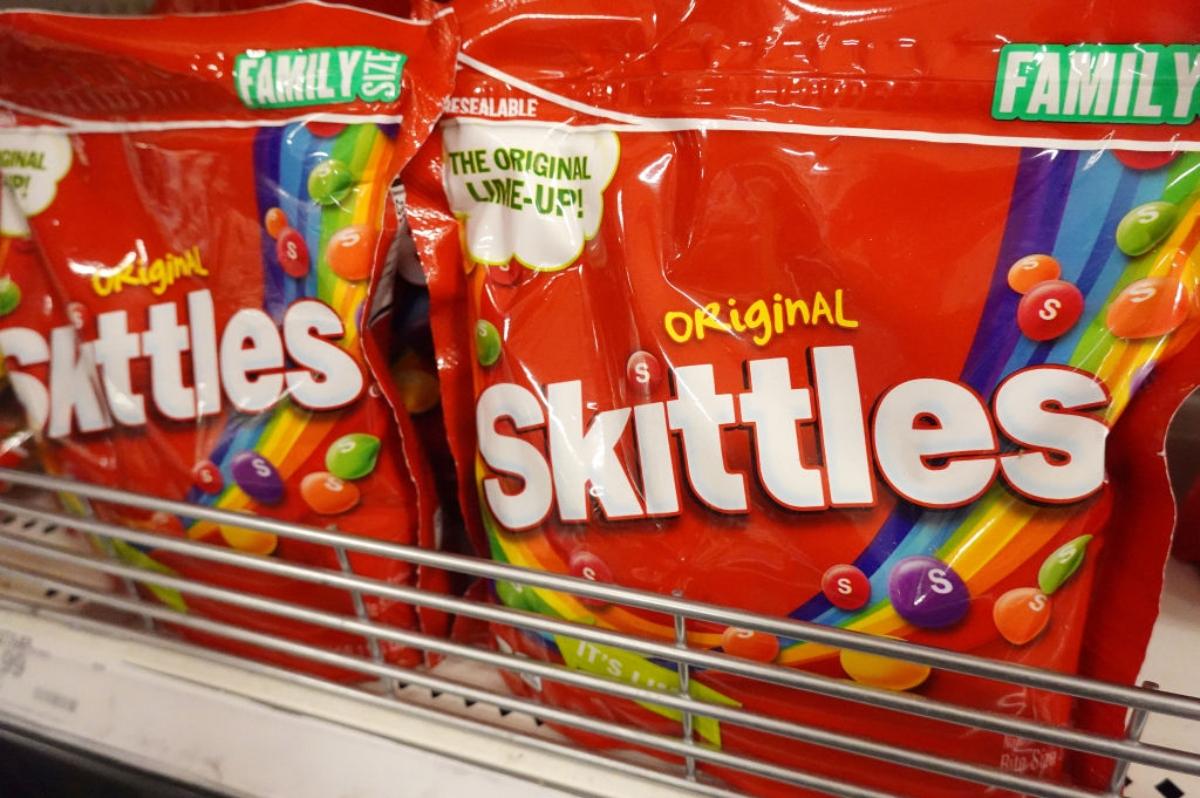 The Gist:
California Governor Gavin Newsom signed the California Food Safety Act into law in 2023.

Although this has been called the "Skittles ban," that's not accurate.

The bill will prohibit four food ingredients starting in 2027, none of which are in Skittles.
Article continues below advertisement
The California Food Safety Act is commonly referred to as the "Skittles ban," but are Skittles banned in the state, or anywhere else? We've got all the facts on this bill.
Article continues below advertisement
Have Skittles been banned in California?
You might view this as good or bad news: While still not a healthy food, Skittles have not been banned in California. The bill, signed by Gov. Newsom, will prohibit the use of four ingredients: brominated vegetable oil, potassium bromate, propylparaben, and red dye No. 3.
Article continues below advertisement
According to TODAY, the reason people believe there is a Skittles ban is that the California bill originally included titanium dioxide in the list of prohibited ingredients. Skittles do contain titanium dioxide; however, the version of the bill that passed doesn't ban titanium dioxide.
Since Skittles don't contain any of the four banned ingredients, the beloved candy will remain on California shelves. However, per TODAY, up to 12,000 foods — including Peeps — could be impacted if they don't alter their recipes before 2027, when the bill goes into effect.
Article continues below advertisement
Jesse Gabriel, the Democratic assembly member who authored the bill, told TODAY: "Skittles and many other brands have already made changes to their recipes in the European Union, the U.K., and other nations where these chemicals are banned. We simply want them to do the same thing in the United States."
Have Skittles been banned anywhere?
Article continues below advertisement
Food Network reported that companies that manufacture, distribute, or sell products with the four controversial ingredients in California could face fines starting at $5,000. Fines can increase to $10,000 apiece for those who violate the law more than once.
Registered dietitiation Toby Amidor told Food Network that ingredients in the California bill are "safe in the minute levels they are used and will not cause harm." The article also mentioned that potassium bromate and propylparabens are generally considered safe at the FDA-regulated levels.
However, red dye No. 3, which is not found in Skittles, faces heavier scrutiny, and the FDA is under pressure to enact a ban on the artificial coloring. Per NPR, the FDA has banned red dye No. 3 in cosmetics and "externally applied drugs" since 1990, but continues to permit its use in foods despite concerns of causing cancer and other health problems.