People on TikTok Re-Discovered Most Bacon Bits Are Vegan — These Are Their Favorites
Many on TikTok are finally discovering that most bacon bits are actually vegan — just read the label!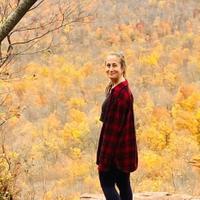 Every couple of years, people on the internet re-remember that many bacon bits are vegan.
Yes, you heard that correctly — most varieties of bacon bits are, in fact, plant-based, with zero animal products listed in the ingredients. Obviously, you'll want to do your research, and take a look at the list of ingredients before indulging and possibly making yourself sick. But chances are, they are 100 percent vegetarian or vegan.
Article continues below advertisement
Even though there are plant-based versions of bacon, made from vegetarian staples like tempeh or seitan, sometimes you find yourself craving old-fashioned bacon bits for a salty addition to your salad, or a little texture on the top of your soup.
If that sounds up your alley, keep reading for TikTok's choice of vegan bacon bits.
Badia Bacon Bits
Earlier this year, plant-based TikTok creator, @green_scale, took to the app to show his followers the delicious result of his exciting new discovery. After coming to the realization that Badia's bacon bits are 100 percent vegan, the TikTok creator decided to make a "nostalgic classic," he says... baked beans with "bacon."
Article continues below advertisement
"Maybe you didn't know but bacon bits are vegan! Because they have a longer shelf life…or whatever," he says, going through the ingredients that make up the shelf-stable delicacy.
Even though the preservatives aren't exactly appetizing, whatever's in your bacon probably isn't much better, he explains. So take it all with a grain of salt.
McCormick Bac'n Bits
Likewise, creator motherpearl3 posted a video to TikTok scanning the list of ingredients on the back of a package of McCormick Bac'n Bits (clearly, they didn't misspell bacon for the fun of it!).
"A lil reminder that these and MOST bacon bits are actually vegan!" reads a line of text overlaying the footage of the packaging. Could've fooled us.
Article continues below advertisement
Pizza Hut's bacon bits
OK, we aren't sure if this product is actually available in stores... but @pips.vegan announced in a video titled "Foods You Didn't Know Are Vegan, Pt 2" that the bacon bits at Pizza Hut are actually free of animal byproducts, unlike most of the restaurant's offerings. So if you're looking to eat plant-based at Pizza Hut, keep in mind the bacon bits are, in fact, an option for a cheese-less pizza or as a salad topping.
Stop & Shop Imitation Bacon Bits
In a video, TikTok user @deliouslyveganlifestyle reveals the recipe for her vegan BLAT salad ("bacon," lettuce, avocado, and tomato). And evidently, the creator uses Stop & Shop's store brand imitation bacon bits, which she confirms are vegan. We love buying store brand, for the sake of saving money (especially when it comes to vegan alternatives!).
Tasting Table says most of the brands make their products using a combination of soy flour, canola oil, artificial colors, various flavors, and thickeners, to preserve the flavor and texture.
Other brands you may recognize, such as: It's Delish, Frontier Co-Op, and Cool Foods, all make plant-based versions of bacon bits, too, so you can peruse a few varieties to pick your favorite. TBH, it's always a good day when we remember (most) bacon bits are meat-free.