Are McDonald's Fries Vegan? The Answer Differs in Each Country
Are McDonald's fries vegan? At first glance, you might think so but there's more to this side dish and its ingredients than meets the eye.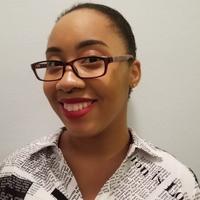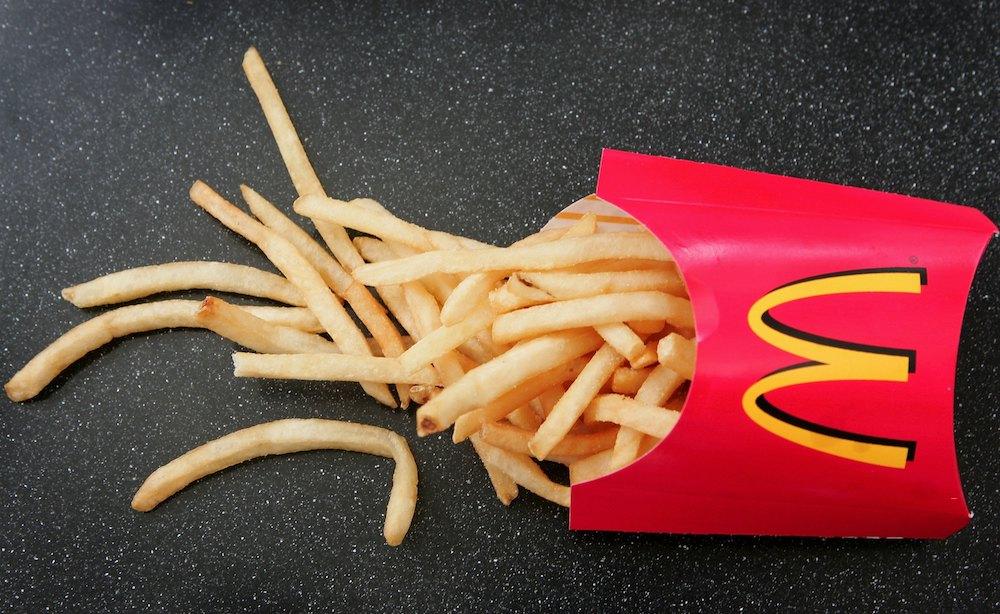 French fries are arguably one of the best foods around. And since McDonald's is an international chain, it's safe to say that many millions of people have tasted them.
If you're following a vegan diet, you may assume that these fries are a safe bet. But are McDonald's fries vegan? The answer depends — and may surprise you.
Article continues below advertisement
Are McDonald's fries vegan?
Unfortunately, no. McDonald's fries aren't vegan. At least, that's the case in the U.S. According to the restaurant's allergen info for its fries, they contain both milk and "Natural Beef Flavor." Plus, the Snacks and Sides FAQ on the U.S. website mentions that the beef flavoring is used when the potato suppliers cut the fries.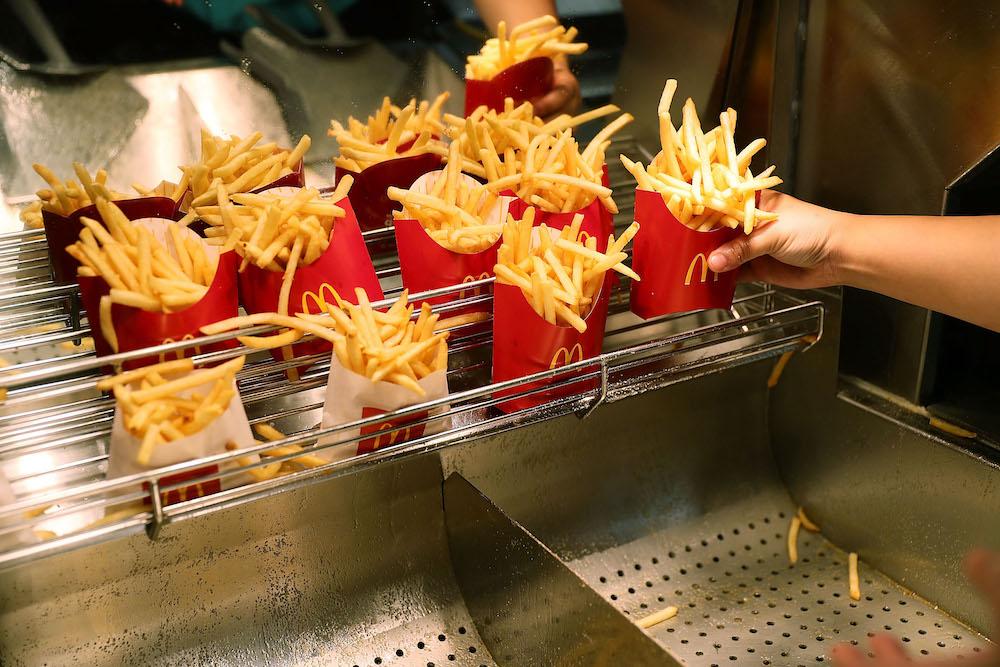 Article continues below advertisement
"[The beef flavoring] ensures the great-tasting and recognizable flavor we all love from our World Famous Fries," the McDonald's website says. But this isn't the case in other countries. In fact, the fries are made differently depending on the country you're in.
Luckily, if you're ordering your McDonald's fries across the pond, you have a vegan-friendly option. In the FAQ of the brand's U.K. website, it's stated that the fries are not made with any animal ingredients. Then, when they reach the restaurant, the fries are cooked in a "non-hydrogenated blend of sunflower and rapeseed oil" that is vegan-friendly.
Article continues below advertisement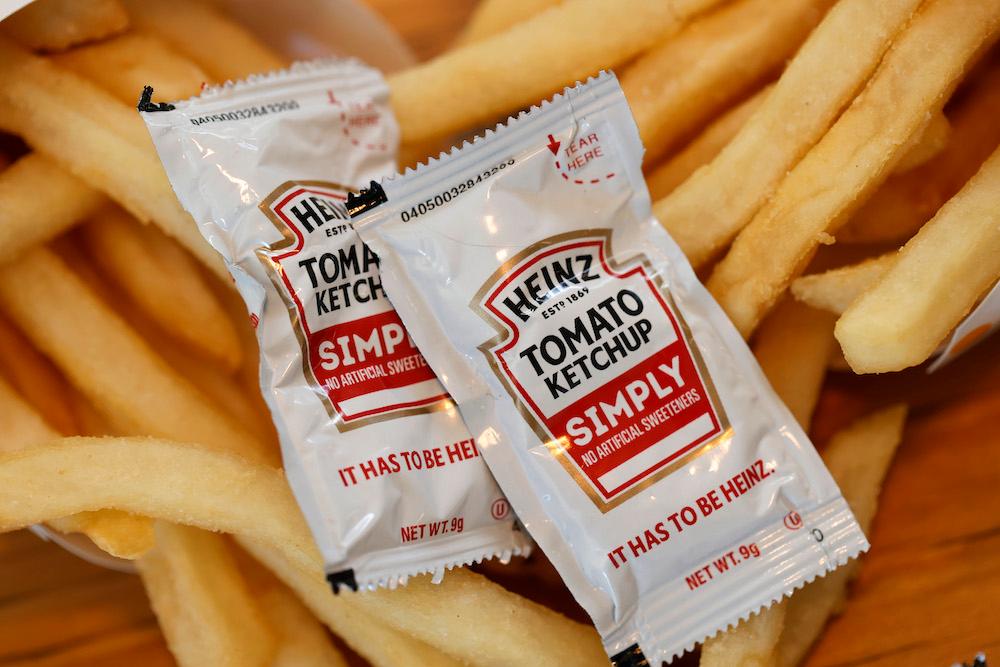 Around the world, McDonald's fries are made differently and this is due to a variety of factors. The brand's U.S. FAQ states that this includes factors like regulations around how food is made, customer preferences, supply chain variations, and more.
Article continues below advertisement
Are McDonald's fries bad for you?
According to nutrition specialist Sarah Chatfield, RDN of Health Canal in an interview with She Finds, McDonald's fries are actually really bad for you. Not only are they made with all kinds of additives, but they also have a large amount of trans fats as well.
"Eating ultra-processed foods (with long lists of additives) such as fast food have been linked to overeating and a higher risk of obesity and other chronic diseases," Chatfield said. And some of the additives, including a "dextrose solution," is used to help prevent the fries from turning grey.
Article continues below advertisement
In terms of your health, trans fat should be avoided as well. Chatfield said that it increases the amount of bad cholesterol in your body while decreasing the good cholesterol. This can be bad news for your heart health. Plus, the Mayo Clinic considers it the "worst type of fat to eat."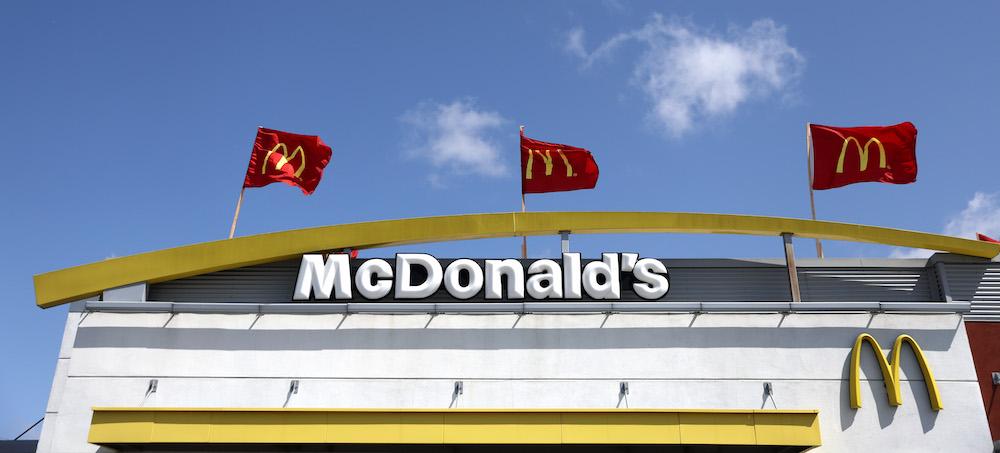 Article continues below advertisement
Among other things, trans fats increase your risk of health problems like type 2 diabetes, stroke, and heart attacks. Medical professionals suggest keeping your trans fat intake as low as possible, which means you will definitely be advised to cut back on McDonald's fries.
Luckily, fries are easy enough to make at home. And since you are the master in your own kitchen, you can control the ingredients to make sure they are vegan, gluten-free, and literally anything you want them to be. Of course, they may not taste just like McDonald's, but they could taste even better with the added sprinkle of your cooking prowess.