9 Meatless Meals Perfect For Meal Prep
You don't need meat to meal prep for the week.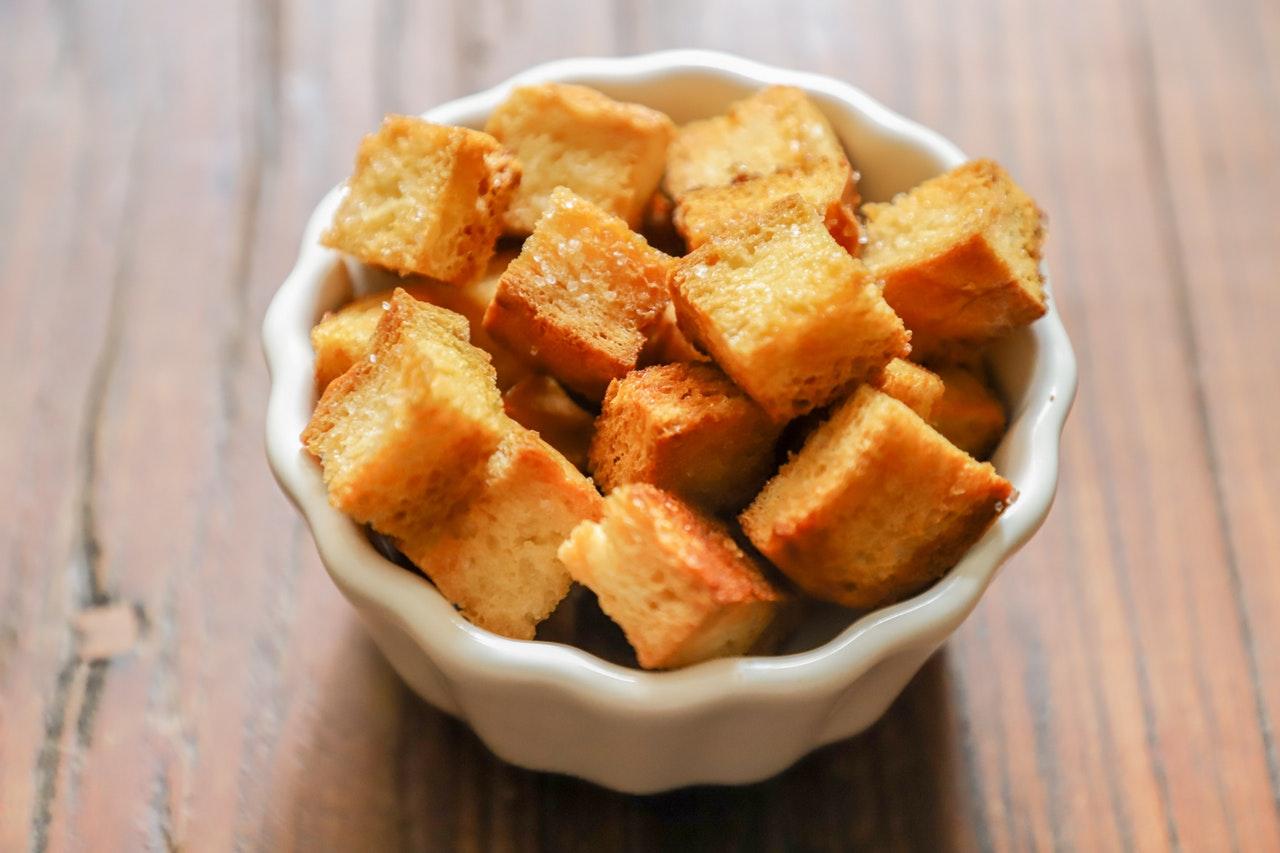 Whether you're working or in school, everyone knows meal prep is an easy way to cut down on your daily tasks and give you more time to yourself. Meal prep is as easy as you make it. Most people who do it cook large batches of food, often on a Sunday, and portion it out into meals to pop in the fridge (or freezer) for the coming week. These can be for lunches, dinners, or even breakfasts.
Article continues below advertisement
For some reason, a stereotype exists that meal prepped meals have to be meat-heavy. Think about how often grilled chicken breast, for example, is the staple protein in a meal prep recipe. While many people enjoy meal prepping meat, you certainly have options if you'd like to reduce your meat consumption.
Centering your meals around a healthy grain, like quinoa, whole grain pasta, or rice, a plant-based protein, like baked tofu or homemade seitan, and a hearty portion of vegetables is key. It's also easy to add a fresh fat, like avocado or hummus, each day.
Article continues below advertisement
1. Buddha Bowls
What's easier than making a buddha bowl? These bowls are generally free from meat or dairy. The base is a healthy carb or grain, which you can make in a large batch and portion out for the week. Then, roasted vegetables are easy. If you choose to prep your vegetables on a sheet pan, you can easily add tofu at the same time. Store your ingredients separately and compile them each day, so you have some variety.
Article continues below advertisement
2. Homemade Soup
Is there an easier meal to make in bulk than soup? If you have an InstantPot or similar crockpot, making soup at home is even easier. If you've been saving your vegetable scraps, they work well to make a broth. But if not, you can easily buy a vegetable stock to get you started. If you want to bulk up the protein and fiber in your soups, add beans or legumes. Bread or pita is easy to pack each day, as is a sprinkle of cheese or seeds for texture. Soups tend to freeze well, too.
Article continues below advertisement
3. Stuffed Baked Potatoes
Potatoes are super cheap, easy to prepare, and versatile. Sweet potatoes are extra healthy, and once you fill them with nutritious ingredients, like black beans, corn, chopped tomatoes, or a bit of a cheese, you have a pretty balanced meal. Some greens on the side, like spinach or broccoli, evens it out. Just prep your potatoes by baking them in the oven all at once, and your'e good to go!
Article continues below advertisement
5. Chickpea Salad 
If you're a fan of tuna but want to cut down your fish consumption, you're in luck. Chickpeas are a surprisingly good replacement. They're also inexpensive and full of healthy proteins. Make a batch of chickpea salad-which is essentially mashed chickpeas, a mayonnaise of your choosing, and spices- and keep it in a covered container in the fridge. Then add it to your wraps, sandwiches, or mix it with your pasta salad each day. You can also add extra vegetables, like chopped tomatoes or diced onions and celery. If you like spice, add hot sauce!
Article continues below advertisement
6. Lentil Dal and Rice
Lentils are a powerhouse of plant-based protein. Making a dal-which is basically what happens when you split a lentil or chickpea in half-is pretty easy. Lentil dal, whether red or yellow, will be soft and creamy. It's also spicy! You can make it in just one pot, making meal prep a breeze. You can serve it with rice, flatbreads, or quinoa to balance out the meal.
Article continues below advertisement
7. Tempeh Burrito Bowls
Tempeh is known for its firmness and ability to take on smoky, rich flavors. A BBQ marinade is a popular choice for tempeh, as is a chipotle. After soaking your tempeh in your marinade, popping it in the oven to bake is an easy path. Combining baked tempeh with black beans, corn, and rice is an easy way to meal prep some burrito bowls for the week.
Article continues below advertisement
8. Creamy Polenta
Polenta is an unsung hero in terms of creamy goodness. Polenta is essentially a cornmeal mush, but it's super versatile. You can cook it on the stovetop and have something akin to a hearty soup, or you can bake or fry it into patties or sticks.
Article continues below advertisement
9.  Sheet Pan Tofu And Vegetables
One of the quickest and simplest meals is to bake tofu and vegetables together on a sheet pan. Draining your tofu before baking is key to getting it a firm and crispy texture. You'll want to press the water out of it (paper towels are fine) for at least 30 minutes, though an hour or two is great. Pat it dry and add some seasonings and oil. You can use the same seasonings on your vegetables, or mix it up with something different for variety. You'll want to choose vegetables that work well at the same temperature as the tofu; common choices are broccoli, green beans, or brussel sprouts.