Peanut, the World's Oldest Living Chicken, Celebrates 21 Years
The oldest living chicken, Peanut, is over two decades old. But how long do most chickens live, and why is their lifespan so short?
Can a chicken live as long as a human? Well, not quite, but if Peanut the chicken is any indicator of what TLC from a human caregiver can do, it's clear that backyard chickens can live much longer than chickens raised using factory farming. As of 2023, the world's oldest living chicken is actually 21 years old!
Article continues below advertisement
How has Peanut reached such a ripe old age? The average chicken's lifespan is cut terribly short due to the fact that they're raised for their eggs and meat. Here are the details of how Peanut came to the the oldest living chicken, per Guinness World Records.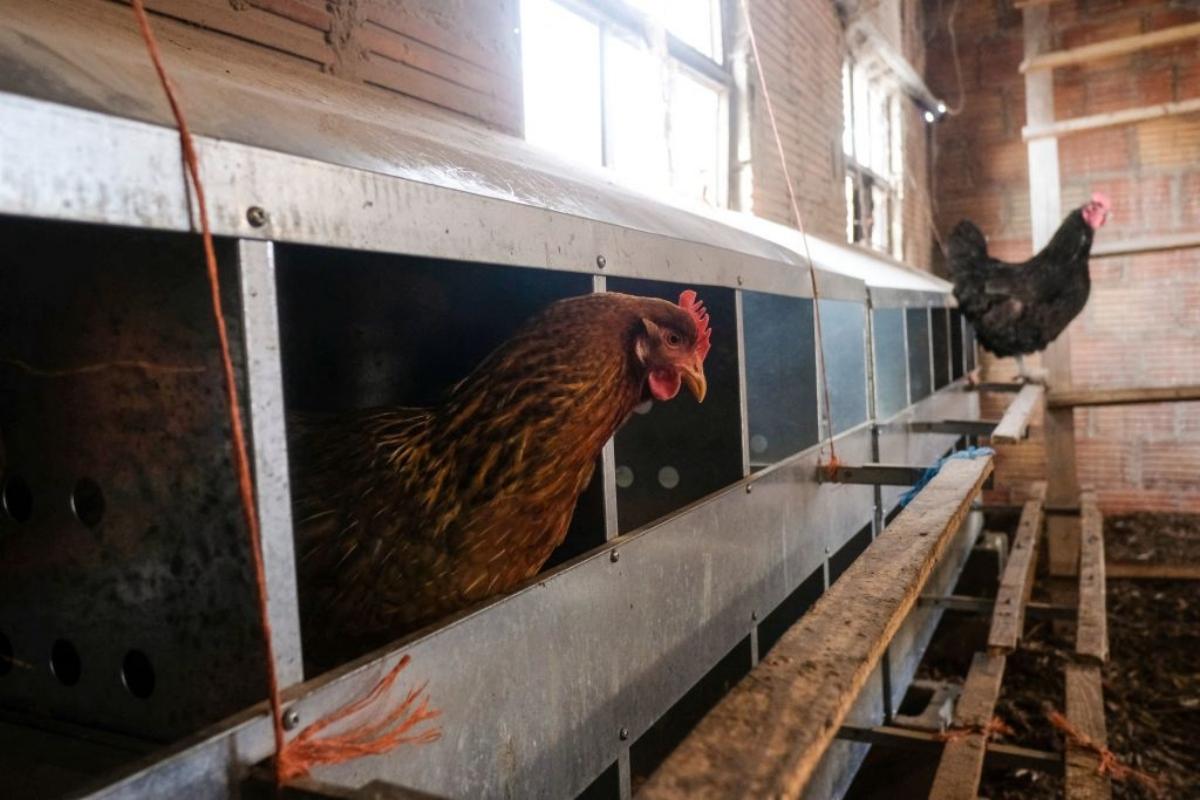 Article continues below advertisement
Who is the oldest living chicken? Meet Peanut.
Peanut is the chicken who holds the record for the world's oldest living chicken, having been confirmed with the title in March of 2023. As Guinness World Records explains, Peanut is a bantam, which is a breed that's smaller than the typical chicken. She was born in the spring of 2002, making her an impressive 21 years old as of September 2023.
Article continues below advertisement
It's safe to say that Peanut is not the average chicken, not only in terms of how old she is, but in how she was raised. According to Smithsonian Magazine, Marsi Parker Darwin raised Peanut after hearing a "cheep" coming from an abandoned chicken egg at her farm in Michigan. The egg looked rotten, but when Darwin peeled open the egg, she found a chick who was missing an egg tooth, which is necessary for a chick to peck her way out.
Smithsonian Magazine noted that Peanut has lived her entire life at Darwin's Eden, the 37-acre farm where Marsi Parker Darwin and her husband raise a variety of animals. She hand-raised Peanut indoors for the first few years of her life, then moved her to live outdoors for another 13 years with other chickens.
Article continues below advertisement
According to Guinness World Records, Peanut laid her own eggs during her years outdoors and some of her descendants live in Darwin's chicken coop. She's now living more of a cushy indoor lifestyle with her 15-year-old daughter Millie.
Article continues below advertisement
Although Darwin provides a nutritious diet and loving care to all of her animals, she admits to NPR that she may have given Peanut some special treatment. "Peanut was definitely a favorite, partly because she didn't think she was a chicken." Peanut happens to be the oldest living chicken, but she's near the world record for the oldest chicken to ever live. She'll have to catch up to Muffy, who died in 2011 at age 23, to earn that title.
Article continues below advertisement
How long do chickens live?
While Peanut's story is heartwarming, most chickens born today don't live very long. According to FOUR PAWS International, the average laying hen lives around 20 months, and the average broiler chicken (raised for meat) lives just 40 days. Perhaps even sadder is the fact that male chicks born into the egg industry are killed at one day old — since they're not meaty enough to be raised as broiler chickens, and unable to lay eggs since they're male.
Despite what farming does to chickens, the average life expectancy of a domestic chicken is about eight to 15 years, per FOUR PAWS International. Peanut is an example of how chickens raised this way, rather than as commodity, can live astonishingly long lives. That's just one of many compelling reasons to try veganism.