Ammonia Leak at Louisiana Meat Packing Plant Forces Nearby Residents to Shelter in Place
Meat packing plants often use toxic ammonia in their refrigeration systems, and an ammonia leak at a meat packing plant in Louisiana caused major trouble.
Residents in the Louisiana city of Slidell were told to "shelter in place" on Aug. 24, 2023, after an ammonia leak in a meat packing plant nearby. The leak happened at the Thompson Packers Meat facility, located at the corner of Magnolia Street and Carnation Street, FOX 8 news reported.
Article continues below advertisement
The leak, which officials described as "minor," was contained within hours, and the shelter order was lifted. "We did some tests, and everything appears to be clear at this point. We're just making sure that everything's good before we vacate the scene," said St. Tammany Parish Fire Chief Chris Kaufmann on Aug. 24, in an interview with New Orleans station WWL-TV.
Article continues below advertisement
How common are ammonia leaks at meat packing plants?
The ammonia that leaked was from the meat packing plant's refrigeration system, WWL-TV reported. Refrigeration systems in most meat packing plants use anhydrous ammonia, a toxic chemical that can cause nausea, vomiting, and damage to the mouth, throat, lungs, stomach, skin and eyes, per the Centers for Disease Control and Prevention. Most home refrigerators do not use ammonia.
Unfortunately, ammonia leaks from refrigeration systems at meat packing plants happen often. In March 2023, a meat packing plant in Lancaster, Pa., was evacuated, and nearby residents were ordered to shelter-in-place after an ammonia leak that exceeded dangerous levels, reported PennLive. It was one of at least three ammonia leaks reported in the area in recent years, PennLive reported.
Article continues below advertisement
One of the largest meat processors in the U.S., Tyson Foods, had at least 47 ammonia leaks in its plants between 2012 and 2021, a CNN investigation found. About 150 workers were injured in those ammonia leaks at Tyson plants, including a woman who was severely injured in a 2016 ammonia leak, reported CNN.
Article continues below advertisement
"It damaged every dang part of me," Mimi Perkins told CNN. Perkins was unconscious for 40 minutes in a room filled with ammonia gas. When paramedics arrived on the scene, they declared Perkins "dead on arrival" at first, CNN reported.
According to CNN, almost six in 10 of all ammonia-related injuries at meat packing facilities reported to the Environmental Protection Agency happened at Tyson. Meat packing plants that store more than 10,000 pounds of ammonia are required to report Risk Management Plan reports with the EPA, CNN reported.
Article continues below advertisement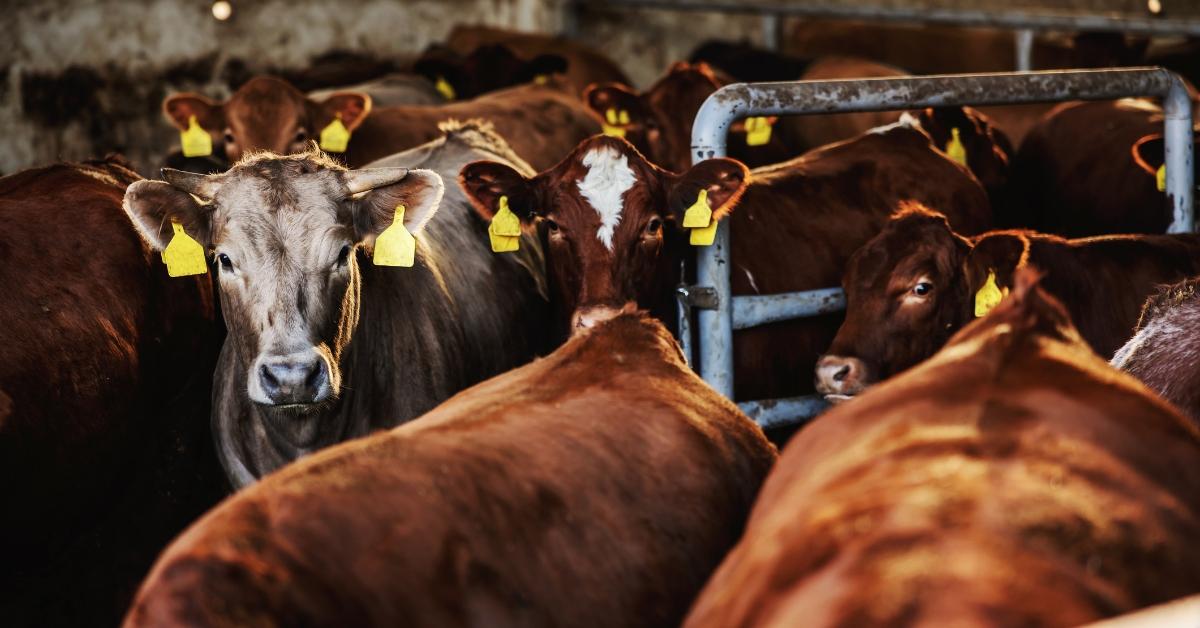 Ammonia leaks are just one of the many issues with the animal agriculture industry.
The potential for ammonia leaks at meat packing plants is a serious public health issue, and just one of many reasons the meat industry is bad for the environment. The New York Times reported in 2019 that 30 percent of the Earth's ice-free land is used to raise livestock; plus, more land is needed for crops to feed that livestock.
Cattle farms also produce a large amount of methane, a potent greenhouse gas contributing to climate change. A 2017 study by The Washington Post found that replacing a 5-ounce steak with vegetables just once a week could keep about 331 kilograms of carbon dioxide (CO2) out of the Earth's atmosphere; that's equal to not using 38 gallons of gas.