Viral Video Shows Basking Sharks From Above — Are They Dangerous to Humans?
Basking sharks are an enormous (and elusive) species of marine creature. Are they dangerous to humans? Here's what to know.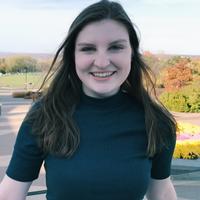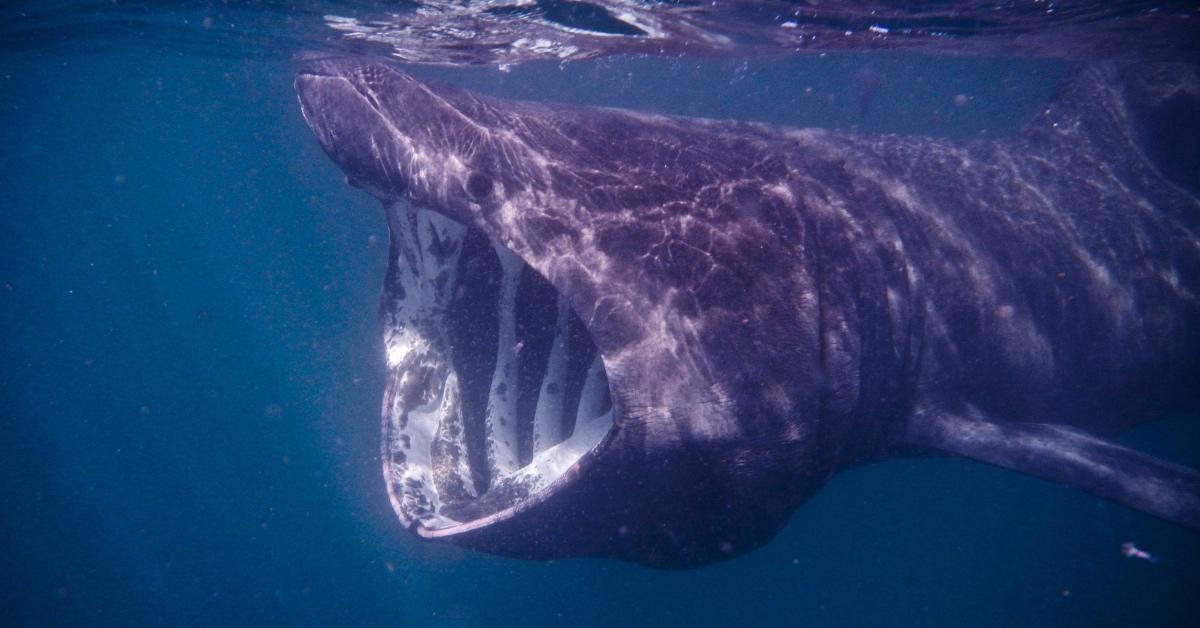 Have you ever been surprised to see an animal on the news or on social media that you didn't recognize? The ocean is full of mysterious aquatic wonders, and scientists continue to discover new species of creatures below the depths every day. When videos of these animals go viral, people react with shock and awe — especially with animals like basking sharks, which look scarier than they are.
Article continues below advertisement
On July 9, 2023, Irish photographer and wildlife enthusiast Sarah-Kim Watchorn posted a video to her Instagram page of a school of basking sharks swimming together. The video quickly went viral on other social media platforms, with some making jokes that marine life is "unionizing," much like the orcas attacking ships as a pod.
Are basking sharks dangerous to humans? Why were they swimming in a school together? Here's what you need to know about these giants of the sea.
Article continues below advertisement
Are basking sharks dangerous?
Basking sharks look terrifying, but they're gentle giants. According to Oceana, the basking shark is the second largest fish in the world after the whale shark. Basking shraks are filter feeders and eat tiny prey called plankton by swimming with their large mouths open.
Another unusual aspect about basking sharks is that they are primarily solitary creatures, even when it comes to mating. Two sharks will come together to mate and then go their separate ways, with the female shark splitting off from the rest of the group during her pregnancy, per Oceana. Basking sharks spend most of their time near the surface, but they are not dangerous to humans.
Article continues below advertisement
Because basking sharks are known for being solitary, the viral video from July 2023 sparked interest because internet users were surprised to see so many gathered in one area.
According to the U.K. Natural History Museum, basking sharks are usually solitary creatures but sometimes swim together in single-sex shoals.
Article continues below advertisement
Where do basking sharks live?
Typically, basking sharks are found in temperate waters north and south of the equator, says Britannica. According to the U.K. Natural History Museum, they are frequently spotted in British waters between May and October, specifically around "Cornwall, Western Scotland, the Isle of Man, and the western English Channel."
Basking sharks are endangered.
According to the Canadian government website, basking sharks are considered endangered from being killed by boats or tangled in fishing nets, similar to whales. Basking sharks were also previously killed for using their livers, which provided oil to be used in lamps and machines. Canada estimates around 10,000 basking sharks are in the Atlantic Canadian waters.
Officially, basking sharks in the North Pacific are considered "endangered" by the International Union for the Conservation of Nature (IUCN), per the Pacific Shark Research Center at San Jose University. In 2010, the U.S. National Marine Fisheries Service (NMFS) also identified the gentle creatures as "Species of Concern."
So, the next time you're in the ocean, keep an eye out: you never know who might be swimming by!