Who Founded Just Stop Oil, the Civil Resistance Climate Group Throwing Soup at Art?
Who owns Just Stop Oil, and what exactly is the climate activist group's mission?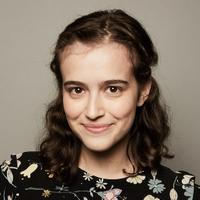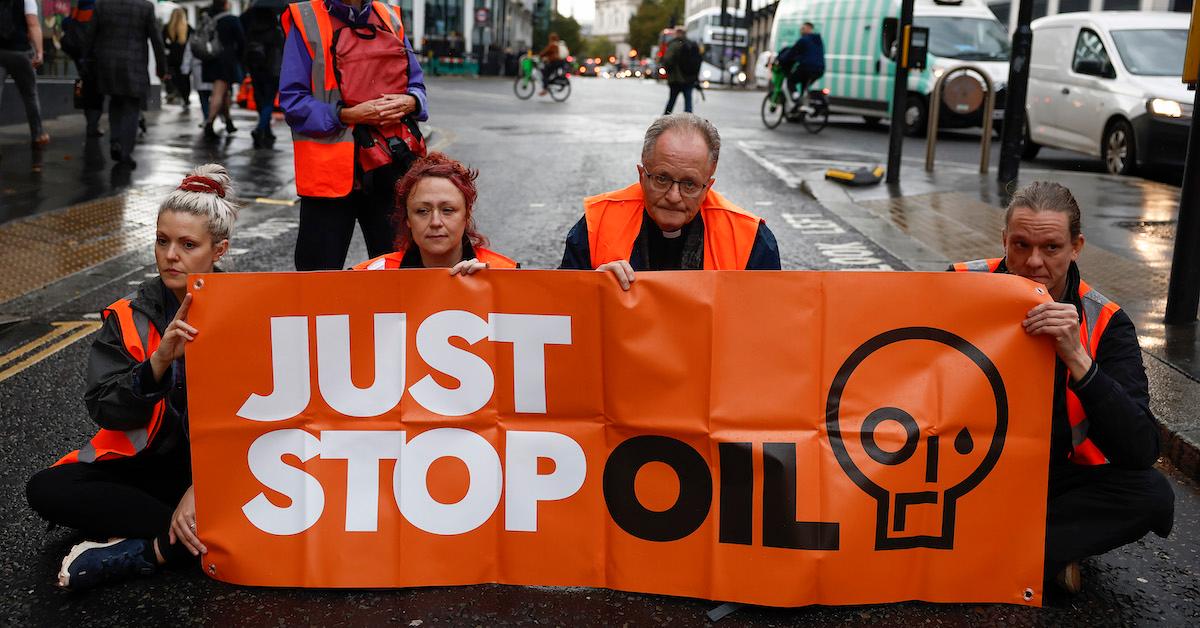 Since its founding in early 2022, the climate coalition Just Stop Oil has staged numerous protests, for which thousands of its volunteers have been arrested, all in the name of climate action. But this week, the organization announced that it would be stopping its series of protests that were blocking the M25, a major highway in the U.K. That said, who owns Just Stop Oil, and what exactly is the group's mission?
Article continues below advertisement
Keep reading for everything you need to know about Just Stop Oil's founder, funding, and the group's recent protests.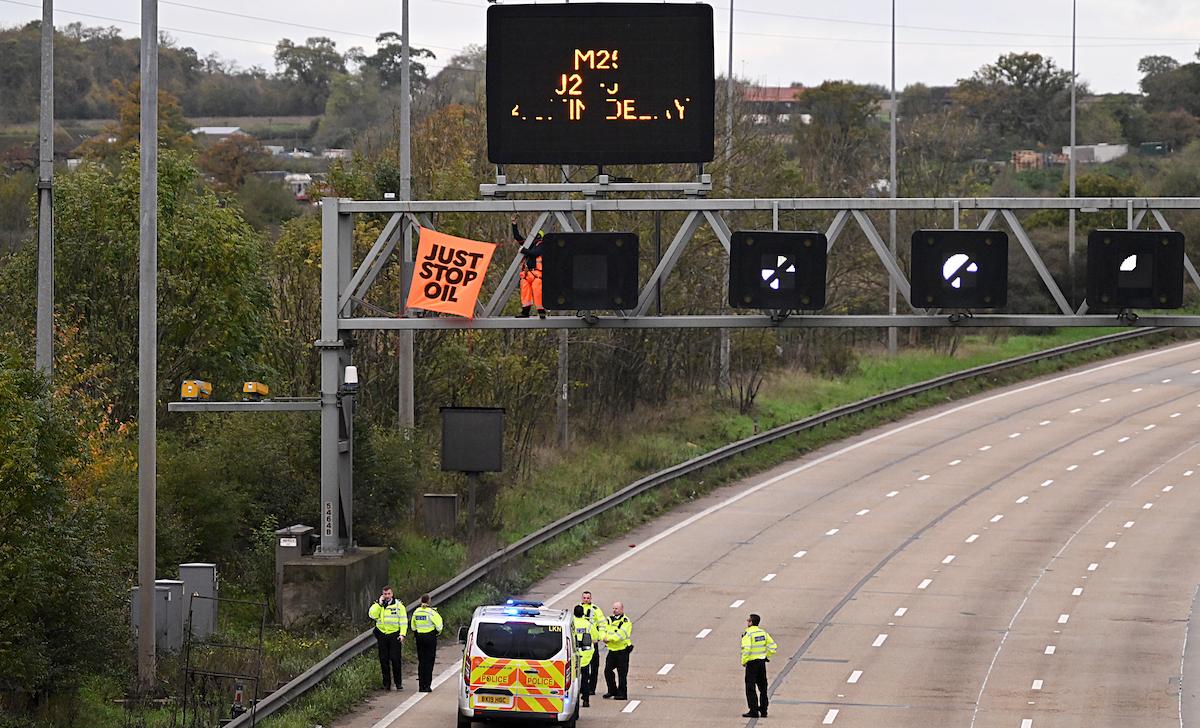 Article continues below advertisement
Who owns Just Stop Oil? It was founded by Roger Hallam.
And according to The Times, Welsh activist Roger Hallam founded Just Stop Oil, which launched on Feb. 14, 2022. A vegan and former organic farmer, Hallam is also a co-founder of both Extinction Rebellion and Insulate Britain, so he has been involved in leading climate action for a while. He has also been arrested multiple times for his climate protests.
Article continues below advertisement
Indigo Rumbelow, Roger Hallam, and other Just Stop Oil protesters are demanding the government stop issuing new fossil fuel licenses.
Most recently, Hallam was arrested in November 2022 for planning and participating in a series of civil resistance protests blocking the M25 motorway in the London area. On Friday, Nov. 11, Just Stop Oil announced that it is stopping the M25 protests, though the group is still demanding that the U.K. government put an end to all new oil and gas licenses.
Article continues below advertisement
A young Just Stop Oil protester named Indigo Rumbelow made headlines for speaking about the protests on a Sky News program — in an interview with a host who very clearly did not support her position.
Article continues below advertisement
Who is Just Stop Oil funded by?
As stated on Just Stop Oil's website, the group's funding primarily comes from Climate Emergency Fund, an organization that exists to "fund the movement's leading edge." Climate Emergency Fund, which was founded in 2019, has provided funding for 94 organizations. And in 2022 alone, the group has given $4.5 million to climate activist groups.
Just Stop Oil also accepts donations from individuals, foundations, and other groups. The organization even accepts cryptocurrency donations through Ethereum, which claims to have reduced its carbon emissions by 99 percent in its most recent upgrade. That said, Just Stop Oil has received some criticism for this, due to the general high environmental impact of crypto.
Article continues below advertisement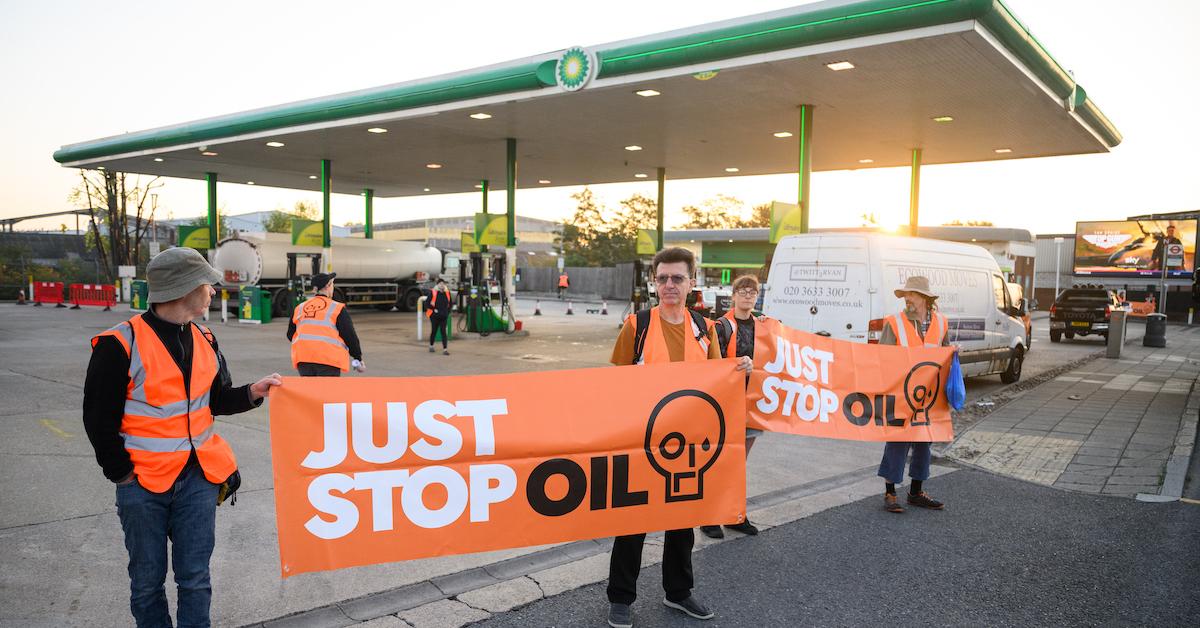 Aileen Getty has controversially provided funding for Just Stop Oil.
Just Stop Oil and Climate Emergency Fund have also been met with flak for the fact that Aileen Getty is a Founding Donor of the Climate Emergency Fund. Getty is the heiress to Getty Oil, and the granddaughter of its founder J. Paul Getty.
According to Smithsonian Magazine, this fact has led to a conspiracy theory that the oil industry is actually the mastermind behind demonstrations like the ones staged by Just Stop Oil. Climate Emergency Fund has made it clear that these theories are not true. Plus, Getty herself has never worked in the oil industry, but instead has devoted much of her life and fortune to philanthropy.