Tesla Has Faced Multiple Recalls in 2023: What You Need to Know
Tesla does have it's fans — but one of them doesn't seem to be the National Highway Traffic Safety Administration.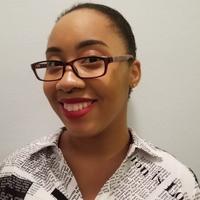 There are plenty of Tesla fans out there who have been hoping to get behind the wheel of these electric cars for years. Of course, the brand does have its naysayers, but there are plenty of people who love and drive these vehicles with no issue.
However, things aren't going so well with the brand. So far in 2023, Tesla has been issued multiple recalls. Here's why and what we know about them.
Article continues below advertisement
How many recalls has Tesla had in 2023?
As of the time of publication, Tesla has issued three recalls so far in 2023 in the U.S. According to Cars, these have all been against different models.
On Valentine's Day 2023, the National Highway Traffic Safety Administration (NHTSA) issued a recall against Teslas with Full Self-Driving Beta software.
Reportedly, this software made driving unsafe because it "may allow the vehicle to act unsafe around intersections" meaning that a driver could more easily drive into an intersection when it's unsafe to do so.
Article continues below advertisement
On Feb. 26, 2023, another recall was issued because of loose bolts that were used on certain Model Y cars. More specifically, these bolts were used in the frames of the back seat row. This makes it even more dangerous for people sitting back there if there were an accident.
Article continues below advertisement
On April 4, 2023, the NHTSA issued another recall to Tesla because of another issue with its software. These cars had a full self-driving computer that operated on particular software. This resulted in "weak camera signal strength" that may have prevented the driver from seeing any images from the rearview camera.
Tesla is one of the most recalled car brands.
Article continues below advertisement
With this data, iSeeCars made a list of the top five cars with the most recalls and Teslas took four out of five of those spots. The Model Y is at the very top with an estimated 64 recalls over the course of a 30-year lifespan.
Article continues below advertisement
However, that may not be the worst of it. If you look at the administration's website and search for Tesla recalls, there are 13 pages of results so far. For many of them, the same vehicle has been recalled more than once with more than 10 investigations and hundreds of complaints.
In May 2023, Elon responded to a tweet about another recall. Here, Bloomberg tweeted that Tesla will have to make repairs to all the cars it's sold in China. Another user retweeted this with a notice under it titled "Readers added context." Here, it stated that users have said the article was "misleading" because the recall was over software and not a physical part of the car.
Article continues below advertisement
On the same day, Tesla founder Elon Musk responded to this tweet saying: "When will they learn … sigh." Other than this, Elon hasn't said much publicly about his car company having so many recalls.