Scientists Discover Rare "Octopus Nursery" in Costa Rica — Details Here
Scientists estimate they may have discovered new octopus species in Costa Rica in an extremely rare "octopus nursery." Here's what to know.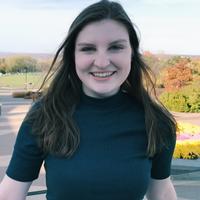 While we know a lot about the ocean, scientists are constantly making discoveries about the hidden depths. There's always something new to learn, whether it's new behaviors from orca whales or interesting dolphin facts. On June 28, 2023, researchers announced that they may have discovered a new species of octopus in a rare "octopus nursery" in Costa Rica.
Article continues below advertisement
What is an octopus nursery? What is the new species of octopus? Why is this discovery exciting? Keep reading for everything you need to know about this exciting new discovery.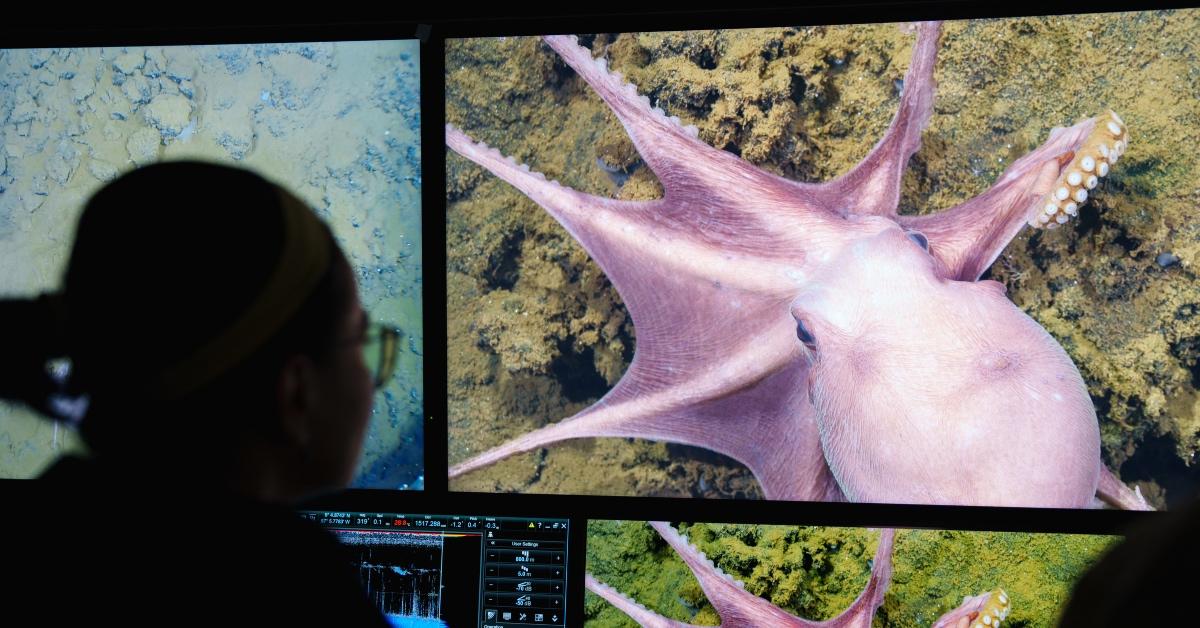 Article continues below advertisement
Scientists may have discovered new species in rare "octopus nursery" in Costa Rica.
On June 28, 2023, the Schmidt Ocean Institute announced that not only had it found a rare "octopus nursery" off the western shore of Costa Rica, but the nursery may also contain new species of octopus. In June, 18 international researchers boarded the vessel Falkor (too) on a three-week expedition to explore underwater mountains ("seamounts") in the Pacific Ocean.
During their expedition, scientists discovered the third-ever "octopus nursery" and that the only known group of deep-sea octopuses, the Dorado Outcrop, is an active nursery.
This discovery is exciting for several reasons. First, cephalopod experts previously believed that female octopuses were solitary creatures, according to the Schmidt Ocean Institute, brooding their eggs alone and dying after the eggs hatched.
Article continues below advertisement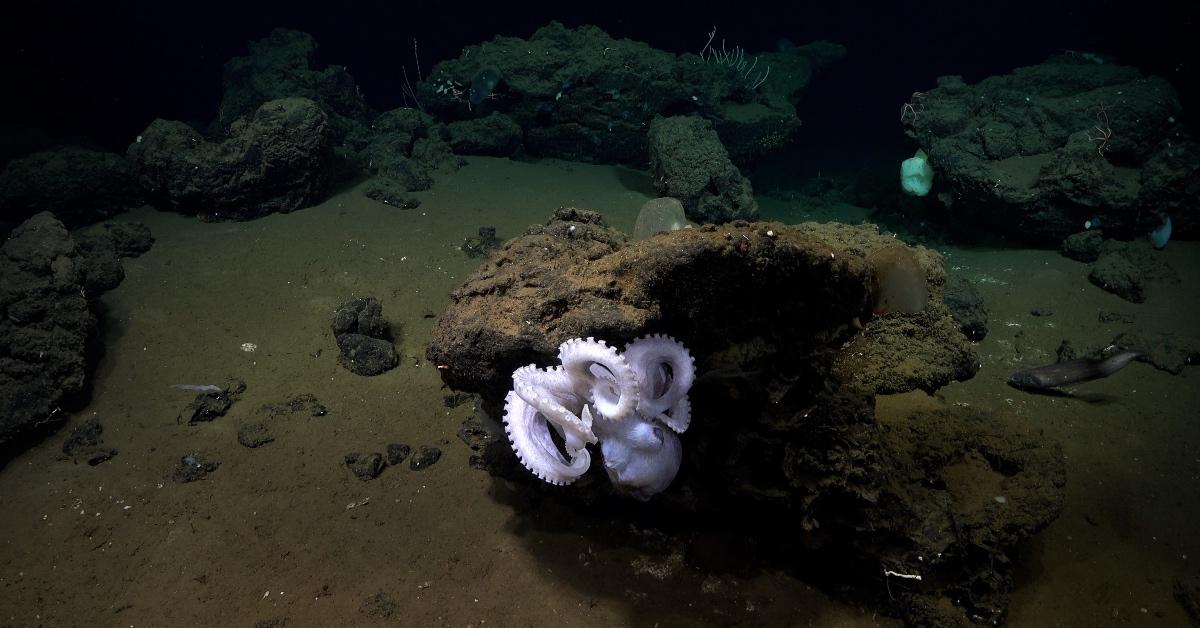 The second reason the Dorado Outcrop is exciting is because of the "active" part in "active nursery." Scientists believe that a potentially new species of Muusoctopus, or a smaller octopus without an ink sac, is currently being born there.
Article continues below advertisement
Expedition leaders Dr. Beth Orcutt of the U.S.-based Bigelow Laboratory for Ocean Sciences and Dr. Jorge Cortes of the University of Costa Rica confirmed that the new species were hatching, disproving the idea that the area, which is in low temperatures, is inhospitable for octopus young. CBS News reports that typically, octopuses brood in warmer temperatures.
The Dorado Outcrop is the "size of a soccer field," which is considered "small," and an estimated 100 octopuses are brooding there.
The nursery was previously discovered in 2013, which rocked the scientific community, as it was the first-ever time scientists had witnessed female octopuses gathering to brood their eggs. However, at the time, no developing embryos were present.
Currently, the seamounts are unprotected from human activities such as fishing, which is partially why some scientists were on the trip: to determine what protections would need to be put in place to protect this pocket of biodiversity.
Article continues below advertisement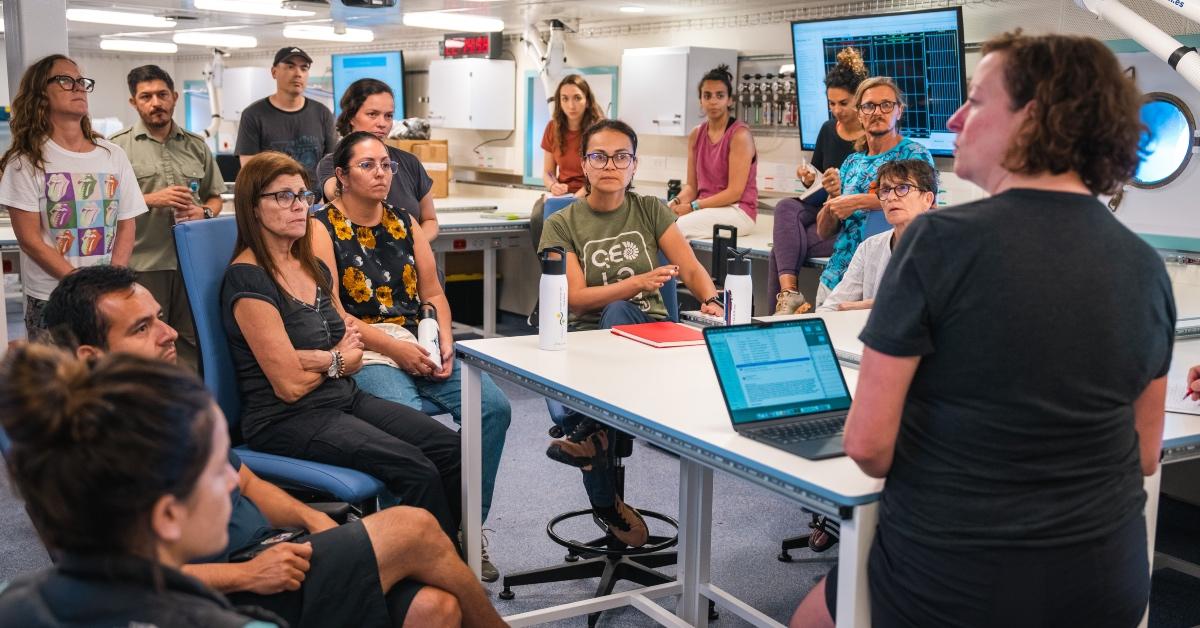 Schmidt Ocean Institute Executive Director Dr. Jyotika Virmani said:
"The discovery of a new active octopus nursery over 2,800 meters beneath the sea surface in Costa Rican waters proves there is still so much to learn about our Ocean. The deep-sea off Costa Rica rides the edge of human imagination, with spectacular footage collected by ROV SuBastian of tripod fish, octopus hatchlings, and coral gardens. We look forward to continuing to help the world witness and study the wonders of our incredible Ocean."
Fellow ocean lovers and scientists alike are excited about this research's new possibilities. Hopefully, more octopus nurseries will continue to be discovered.