Several Octopuses Have Escaped From Their Aquarium Enclosures — But Why?
Over the years, many octopuses have escaped from their enclosures at aquariums, including one in Seattle and one in New Zealand. But why do they do this?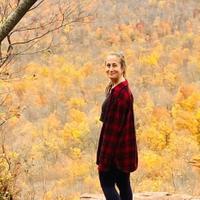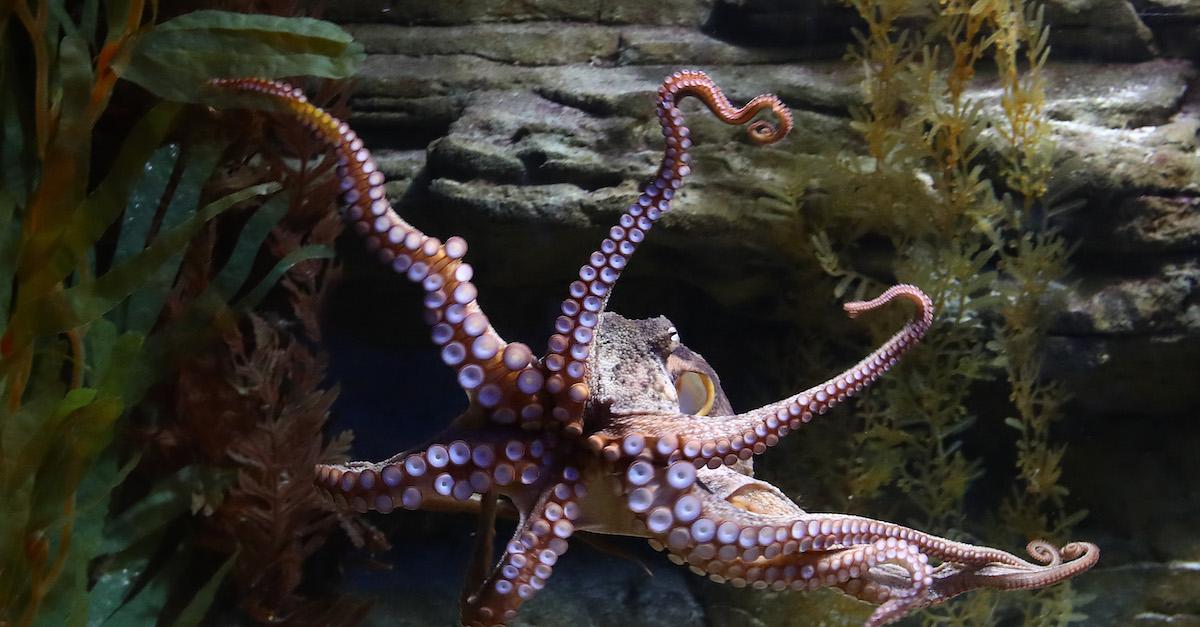 If we learned anything from My Octopus Teacher, it's that octopuses are much smarter creatures than we could have ever imagined. In fact, many in captivity have managed to escape from their enclosures over the years, making for hilarious videos, riveting news stories, and exciting goose chases (er, octopus chases?) across said aquariums.
But why do these octopuses escape from their aquarium enclosures so frequently?
Article continues below advertisement
"It was an audacious nighttime escape. After busting through an enclosure, the nimble contortionist appears to have quietly crossed the floor, slithered through a narrow drain hole about six inches in diameter and jumped into the sea. Then he disappeared," New York Times reporter Dan Bilefsky wrote after Inky, the Giant Octopus, slid out of their tank in 2016. "This was no Houdini, but rather a common New Zealand octopus called Inky, about the size of a soccer ball."
"Octopuses are fantastic escape artists... They are programmed to hunt prey at night and have a natural inclination to move around at night," Marine Biological Association aquarist Alix Harvey weighed in, at the time. "They have a complex brain, have excellent eyesight, and research suggests they have an ability to learn and form mental maps."
But why are so many desperate to escape? We're diving into the matter, tentacle-first.
Article continues below advertisement
But Inky isn't the only aquarium octopus with an elusive past — Seattle Aquarium's Giant Octopus, Ink, did the same thing.
New Zealand's Inky isn't the only octopus that's tried making a break for it — Seattle Aquarium's Giant Octopus, Ink, is yet another of its kind to escape his enclosure. According to CBC News, a video posted to LiveLeak in 2015 shows the creature stretching its tentacles up to the top of the tank, using its suction cups to stick to the glass wall, and making its way out of the tank.
Article continues below advertisement
At the last second, though, a staff member of the aquarium is seen attempting to keep Ink contained.
After the video went viral online, the Seattle Aquarium's Tim Kuniholm explained to a local news channel, according to CBC News, that evidently Ink was "exploring his boundaries" and that he really wasn't trying to make an escape.
"In the video that's been shared by the public it's one of our staff members helping Ink back into his exhibit after exploring the edge," he stated, defending the aquarium.
But if that's the case, why do octopuses keep escaping their enclosures?
Article continues below advertisement
Why do octopus escape their aquarium enclosures? Are they happy?
Shortly before My Octopus Teacher was released in 2020, National Geographic published a 2019 article titled Is it wrong to keep octopuses in captivity?
It looks at the species' demeanor — highly intelligent, yet reclusive, stating that only people who are highly trained and knowledgable of the species should look after them, if at all. But on the other hand, certain advocates feel they shouldn't be kept at aquariums.
"Life in a tank is no life at all for sensitive, intelligent octopuses," People for the Ethical Treatment of Animals (PETA) stated, via National Geographic. "[Inky's] bold escape should send a message to aquariums to keep their tentacles off octopuses for good."
It's an ongoing debate if octopuses should continue to be an aquarium spectacle, but based on the numerously publicized escapes, as well as their personalities, it seems like many of these businesses should reconsider keeping them in captivity.