These Mountains Could Become Luxury Homes, and 'No Canyon Hills' Hopes to Stop That (Exclusive)
A luxury neighborhood could destroy over 300 acres of California mountains. This is what No Canyon Hills is doing to stop it, and how you can help.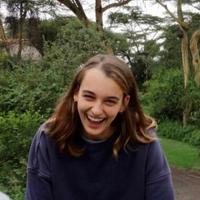 By
Eva Hagan
Aug. 16 2023, Published 4:30 p.m. ET
A luxury Los Angeles development project, Canyon Hills, could take footing in the Verdugo Mountains nearly 20 years after its approval in 2005. However, many California residents and environmentalists alike have disapproved of the idea of replacing crucial native plant and animal habitats with a gated community for the wealthy.
Article continues below advertisement
No Canyon Hills emerged in February 2023 as a community campaign to oppose the Canyon Hills project because of its impact on the environment, as well as human and animal welfare.
With climate change, wildfires, and development already major threats to the biodiversity and environmental resilience of California, No Canyon Hills' resistance is a call to action.
Keep reading to learn more about the project, campaign opposing it, and for exclusive insight from No Canyon Hills' founder Emma Kemp.
Article continues below advertisement
What is the No Canyon Hills campaign?
No Canyon Hills is a coalition protesting the Canyon Hills luxury development project in Los Angeles.
The construction involves clearing parts of the Verdugo Mountains, which is Fernandeño Tataviam and Gabrieleno Tongva native land, and also habitat for many native species of California, as well as the dwindling cougar population, per No Canyon Hills.
Article continues below advertisement
The project was approved by LA City Council in 2005, and almost 20 years later, in 2023, building could commence. The project developer, Whitebird Inc., said it is in the last steps of the approval process to lower the mountain elevations to then fill in the canyon, after which they can build the homes, per KCRW.
Why are people protesting the Canyon Hills project?
There are many arguments against the project, all which seem to be growing since the approval. However, beyond constructing on Indigenous land in the Verdugo Mountains, the Canyon Hills project will destroy over 300 acres of biodiverse habitats native to California, many of which are already threatened.
Article continues below advertisement
The construction would eliminate the underpass under the 210 Freeway, which is the current wildlife corridor for species to pass between the mountain ranges. Without it, wildlife movement for local and wide-ranging species would significantly decrease, which could lead to species and habitat loss, per No Canyon Hills.
Additionally, when the project was approved in 2005, the developers created an Environmental Impact Report (EIR) that does not reflect the ecological situation nearly two decades later.
Article continues below advertisement
"On a macro level, it's disturbing that a project that causes so much harm and benefits so few isn't facing more scrutiny from local officials," Emma Kemp, the Executive Director and co-founder of No Canyon Hills, tells Green Matters exclusively.
"Who can justify building luxury (and increasingly uninsurable) housing in a high fire zone and sensitive ecological area given the matrix of climate, environmental, and social crises we face today?" she adds.
Article continues below advertisement
The No Canyon Hills campaign has asked the city to conduct a new EIR for the project, one that more accurately exhibits the current social and environmental cost.
A rising concern since the approval of the project has been the increase in wildfires in California, which have ripped through the hills of the Verdugo Mountains three times between 2005 and 2023, which could put future residents of Canyon Hills at risk, per The Los Angeles Times.
Article continues below advertisement
How can you support the No Canyon Hills campaign?
Approval and construction could be imminent, so even small acts of support could make all the difference.
When asked about the best way people can support, Kemp tells Green Matters: "Follow our socials! Spread the word among friends! Leverage your own networks/enthusiasms to amplify awareness. We urgently need to grow our campaign and connect with philanthropic donors who can support a conservation acquisition. Time is of the essence!"