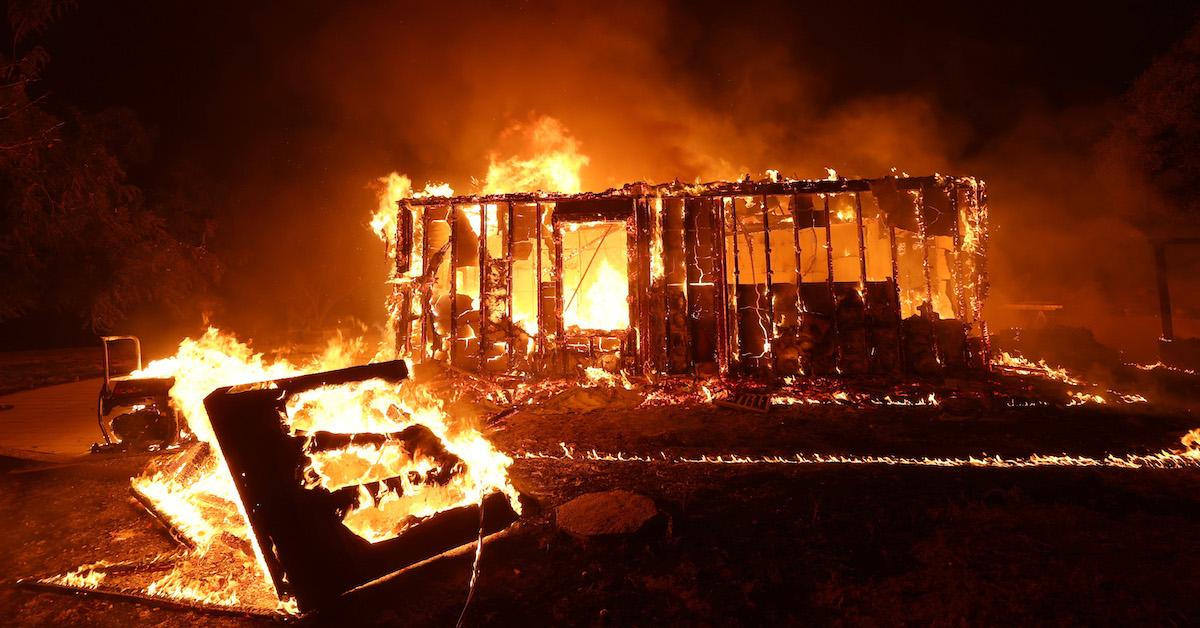 California's Oak Fire Has Burned 16,000 Acres, Is Only 10 Percent Contained
As people around the world grapple with global warming-induced heat waves, people in California are getting a two-for-one deal they certainly did not ask for. The Oak Fire near Yosemite National Park broke out on Friday, and has continued to blaze across the area for days.
Article continues below advertisement
According to Cal Fire, as of 8:56 a.m. local time on Monday, July 25, 2022, the fire has burned 16,791 acres and is only 10 percent contained.
Keep reading for everything you need to know about the Oak Fire, such as what caused it, how locals should respond, and more.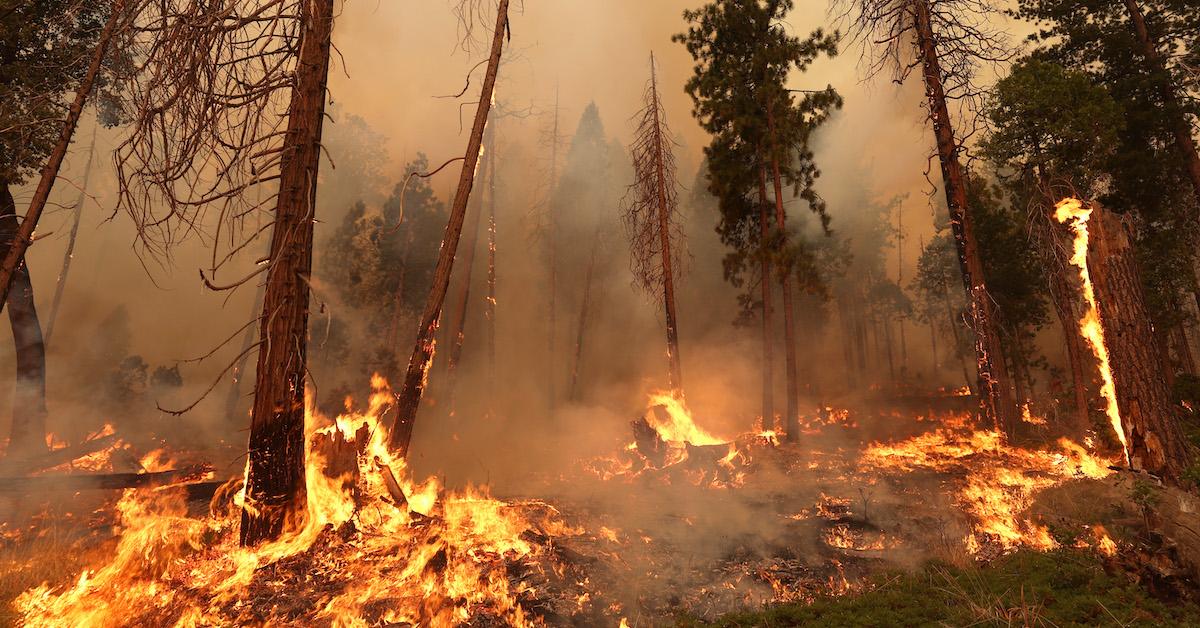 Article continues below advertisement
The Oak Fire ignited near Yosemite on Friday.
According to Cal Fire (the California Department of Forestry and Fire Protection), the Oak Fire broke out in Mariposa County, where much of Yosemite National Park is located, on Friday, July 22, at 2:10 p.m. local time.
Article continues below advertisement
By Saturday, the evacuation orders affected more than 3,000 people; at that point, the fire had already demolished multiple homes and damaged important infrastructure, as per California Governor Gavin Newsom.
According to AP News, an estimated 2,000 firefighters, as well as a number of bulldozers and air tankers, worked to put out the Oak Fire over the weekend.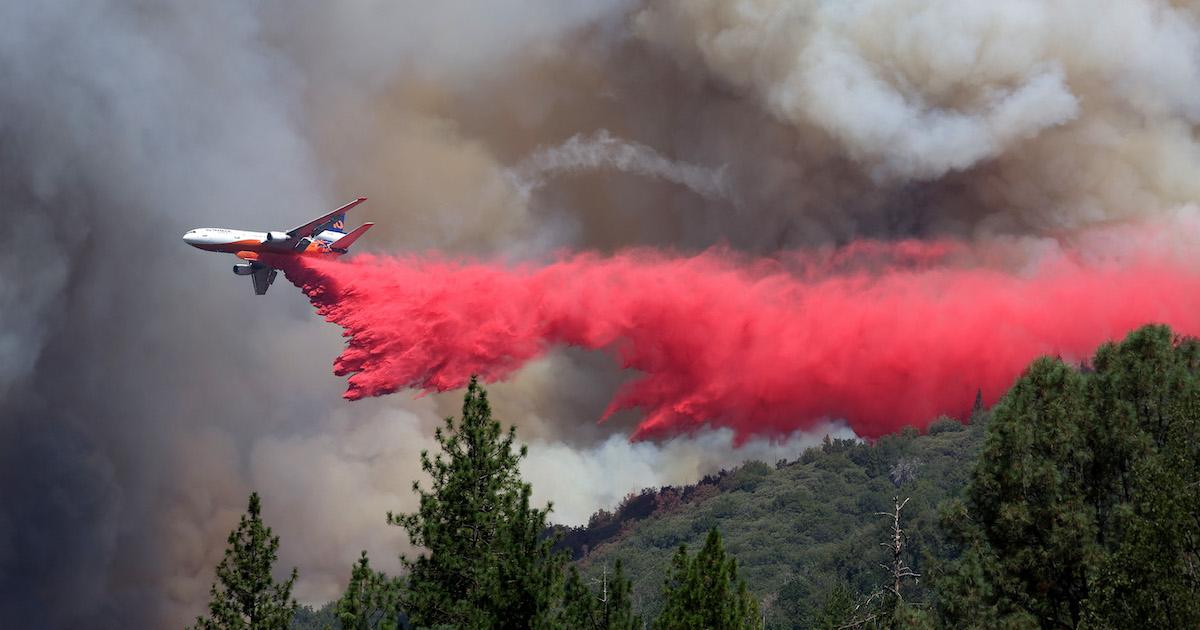 Article continues below advertisement
The fire has continued to burn steadily since Friday. According to The Weather Channel, by Monday morning, the fire had spread through 25 square miles (about 16,000 acres) of land; it was only 10 percent contained as of publication.
On Saturday, July 23, Gov. Newsom announced that FEMA was giving the state a Fire Management Assistance Grant (FMAG) to help get needed resources to California to help quell the Oak Fire, which was still not at all contained at that point.
Later that day. Gov. Newsom declared a state of emergency in Mariposa County, which requires all state agencies to comply with governmental orders in regards to the fire, and requires all residents to follow government guidelines on staying safe during the fire.
Article continues below advertisement
The Oak Fire smoke map shows what areas are affected.
Cal Fire has a map on its website showing the location of all current wildfires in the state of California, as well as a map showing the Oak Fire's precise location.
On that same page, scroll down to find Cal Fire's evacuation zone map for locals affected by the Oak Fire — which is important to keep tabs on if you live anywhere near the fire. As of publication, all evacuation zones are located within Mariposa County.
What caused the Oak Fire? Climate change and global warming are at play.
Cal Fire lists the precise cause of the Oak Fire as "under investigation" as of July 25 at 8:32 a.m. local time. But as per Smithsonian Mag, about 84 percent of wildfires are started by humans (via activities such as campfires or arson), so hopefully this fire's true origins will be revealed soon.
Article continues below advertisement
That said, Gov. Newsom explained that weather conditions including hot temperatures, dry weather, an extreme drought, dry fuels, and winds helped fuel the flames of the Oak Fire.
And, when speaking with AP News, Natasha Fouts of Cal Fire noted that winds blew carried embers from the ground and into tree branches. "Because it's so dry, it's easy for the spot fires to get established and that's what fuels the growth," Fouts told the news outlet.