Why Is the Mississippi River So Low? Climate Change Has Caused Mayhem Along the River
Why the Mississippi River so low in 2022? Here's the scoop.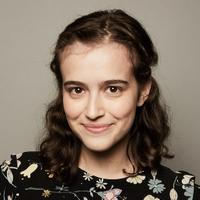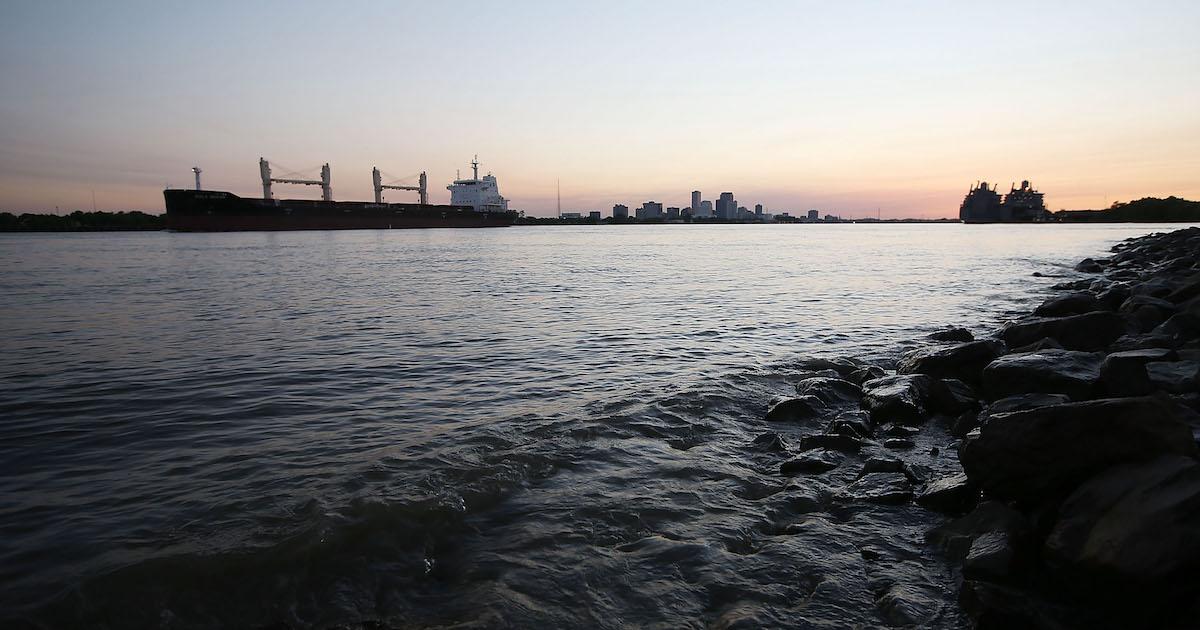 People often talk about the risks of sea level rise as it relates to climate change… but did you know that low water levels can also be a major environmental issue? If you've heard the recent news about one beloved river, you may be wondering why the Mississippi River is so low at the moment.
Article continues below advertisement
And unfortunately, the river's low water levels have led to mayhem along various parts of the river, making this situation far more critical than it might sound.
Here are all the details on the Mississippi River's low water levels in 2022.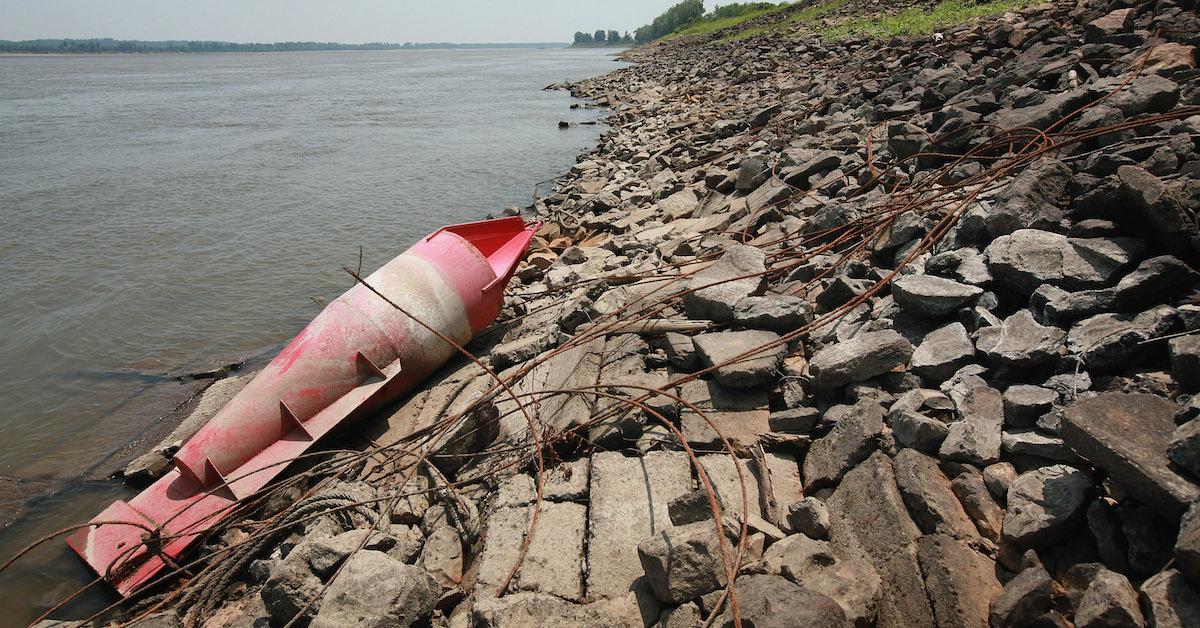 Article continues below advertisement
How long is the Mississippi River? It's important for so many reasons.
The Mississippi River runs vertically across 2,350 miles of North America, making it the continent's second longest river, according to the National Park Service.
Not only is the Mississippi River a major source of drinking water, food, and trade, but it is also home to endless wildlife. As per the NPS, the river and its floodplain contains over 260 fish species, 145 amphibian and reptile species, more than 50 mammal species, and so much more.
Basically, without the Mississippi River, life as we know it in North America would be very different.
Article continues below advertisement
Why is the Mississippi River so low in 2022?
As reported by USA Today, certain areas along the Mississippi River (including Missouri, Louisiana, and Arkansas) have experienced insufficient rainfall over the past few weeks.
Reduced rainfall can lead to low water levels in natural bodies of water — and combined with high temperatures, this can lead to drought, too — and that's exactly what happened along the Mississippi.
Article continues below advertisement
But what caused these areas to experience low rainfall in recent weeks? A number of factors can lead to reduced rainfall, including changes in ocean temperatures, the jet stream, and the surrounding landscape, as well as warmer winter temperatures and decreased snowpack; as per NASA and the Center for Climate and Energy Solutions.
So basically, the climate crisis and all of its side effects cause reduced rainfall and higher temperatures, which cause droughts, which have caused the Mississippi River's water levels to go down — which have caused a whole lot of other problems.
Article continues below advertisement
The Mississippi River's reduced water levels are causing major issues.
The reduced water levels in the Mississippi River are far more severe than you might think. Currently, certain parts of the river that are typically deep enough with water to carry massive boats have almost completely dried up, temporarily turning them into muddy, sandy areas of land. This has caused a number of vessels to get stuck in the sandbars, according to ABC News.
Article continues below advertisement
Many of these vessels were waterway barges, carrying various commodities, from grain to soybeans to fertilizer, as per Reuters. Additionally, a very unlucky group of tourists traveling along the Mississippi River in a Viking cruise ship had to disembark just five days into the two-week trip, after their ship got stuck on sandbars.
Unfortunately, there isn't much we can do to directly solve this problem. As Andy Gipson, the Mississippi Commissioner of Agriculture and Commerce, told WLBT, "The only real solution is rainfall."
That said, we can do a lot to prevent droughts and future issues like this in the Mississippi River — and that would be all the same stuff that we should be doing to stop climate change.