Italy Landslide Death Toll, Fatal Floods, and More Happening on Island of Ischia
The Italian Island of Ischia has been inundated with floods, landslides, and more — unfortunately resulting in a pretty significant death toll.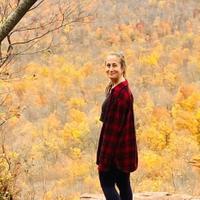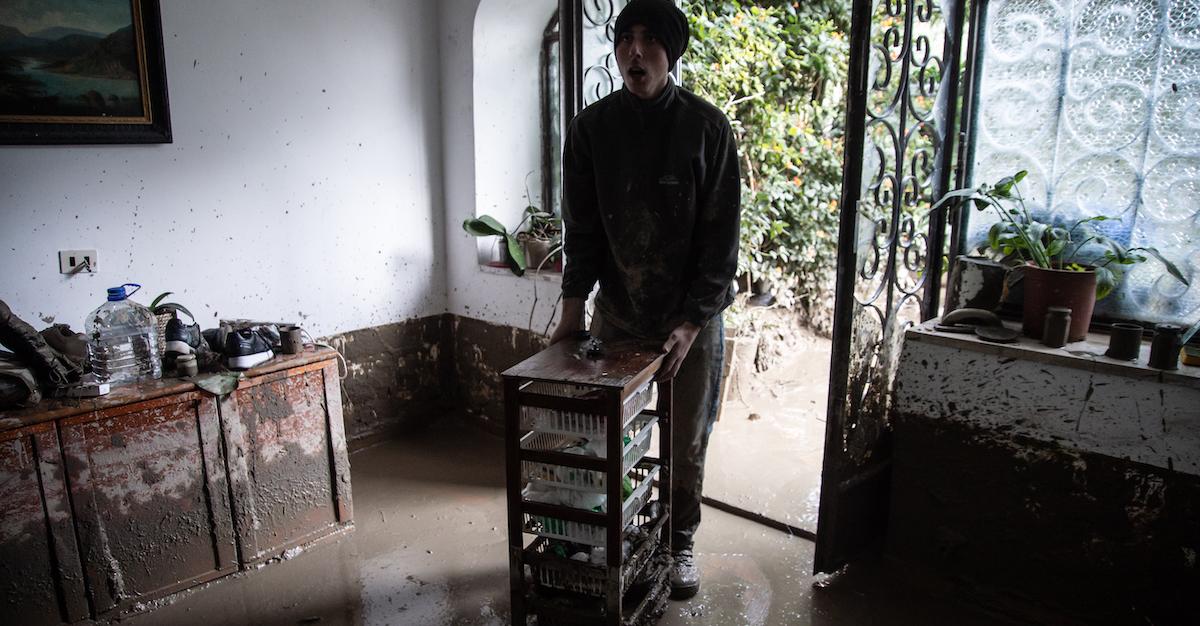 Natural disaster has sadly stricken a small, southern Italian island. On Saturday, Nov. 26, severe rain storms slammed the Gulf of Naples. As a result, the volcanic island of Ischia flooded, which triggered major landslides. Buildings have been brought down by mud and debris, and unfortunately, a handful of residents are now missing and dead.
Obviously, experts, government officials, and residents say climate change is to blame. But what happens now?
Article continues below advertisement
Italian Prime Minister Giorgia Meloni stated during a press conference that she has been closely following "the evolution of the wave of bad weather that has hit Ischia".
"The government expresses its closeness to the citizens and mayors of the municipalities on the island of Ischia and thanks the rescuers engaged in the search for the missing," Italian Prime Minister Giorgia Meloni also stated, via EuroNews.
Pope Francis also gave his condolences to the people of Ischia. During the weekly Sunday blessing in St. Peter's Square, he prayed for those affected by the floods and landslides.
"I am praying for the victims, for those who are suffering, and for those who are involved in the rescue," he stated, as per Al Jazeera.
Article continues below advertisement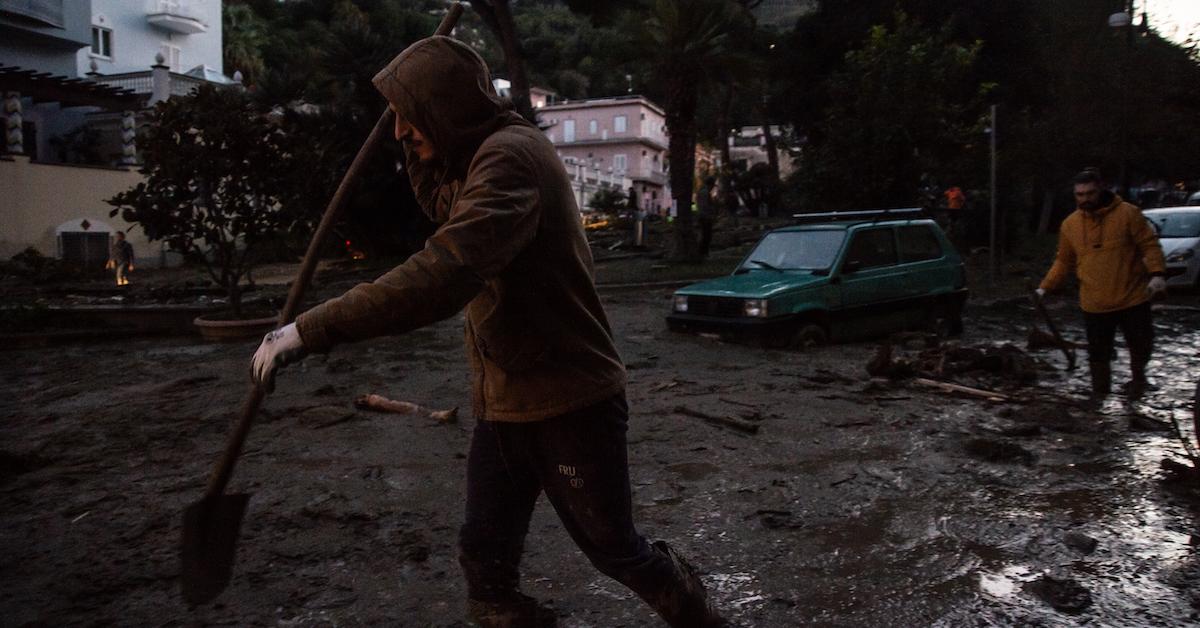 Ischia's landslides have rocked the tiny Italian island.
Ischia was slammed with a flood and a landslide this past weekend, according to CNN. The next day, Prime Minister Meloni declared a state of emergency, as social media channels began flooding with videos and images showing island-wide destruction, particularly in the island's port town of Casamicciola Terme.
One image showed a house being buried by mud. Another showed a car carrying two passengers was dragged out to sea, though fortunately, both passengers were successfully rescued.
Article continues below advertisement
Since the disaster took place on Saturday, the government has allocated $4 million to provide immediate aid to those in need following the disaster. Then, another $2.08 million will be allocated towards providing more widespread assistance to the local population affected by the landslide.
The governor of Campania, Vincenzo De Luca, stated on Monday that the administration has promised to "ensure adequate services for displaced families housed in temporary shelters," according to CNN.
And even though the government is blaming much of the destruction on Ischia homes not being up to building code, climate change is obviously playing a role in the disaster. Sadly, this has resulted in a death toll on the island of Ischia.
Article continues below advertisement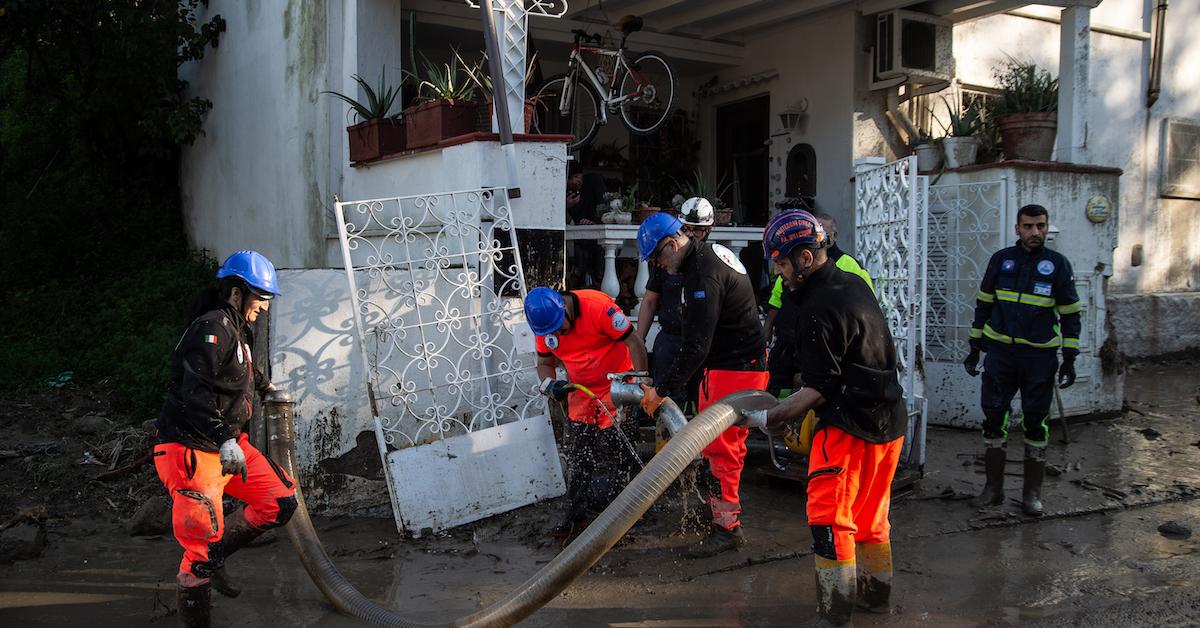 What is the Ischia landslide death toll?
As of right now, the death toll resulting from the Ischia floods and landslides is 8, according to Claims Journal. The latest victim was a 15-year-old boy, whose entire family was found dead over the weekend. Other victims include a 3-week-old baby, as well as his parents. Hopefully, that number will not continue to rise.
At least five people are still missing as of publication. Ideally, that number will lower.
Unfortunately, because of the destruction, more than 200 residents remain homeless. Over 30 buildings were crushed by the debris, and they will likely resort to homeless shelters until more permanent solutions are found.