Want to Hike Mount Everest for Free? Good Luck! Inside the Attraction's Full Cost
Mount Everest is one of the most renowned hiking attractions in the world. But, if you want to climb it, it's going to cost you a hefty price.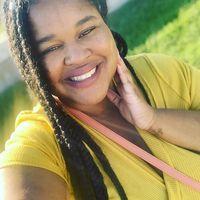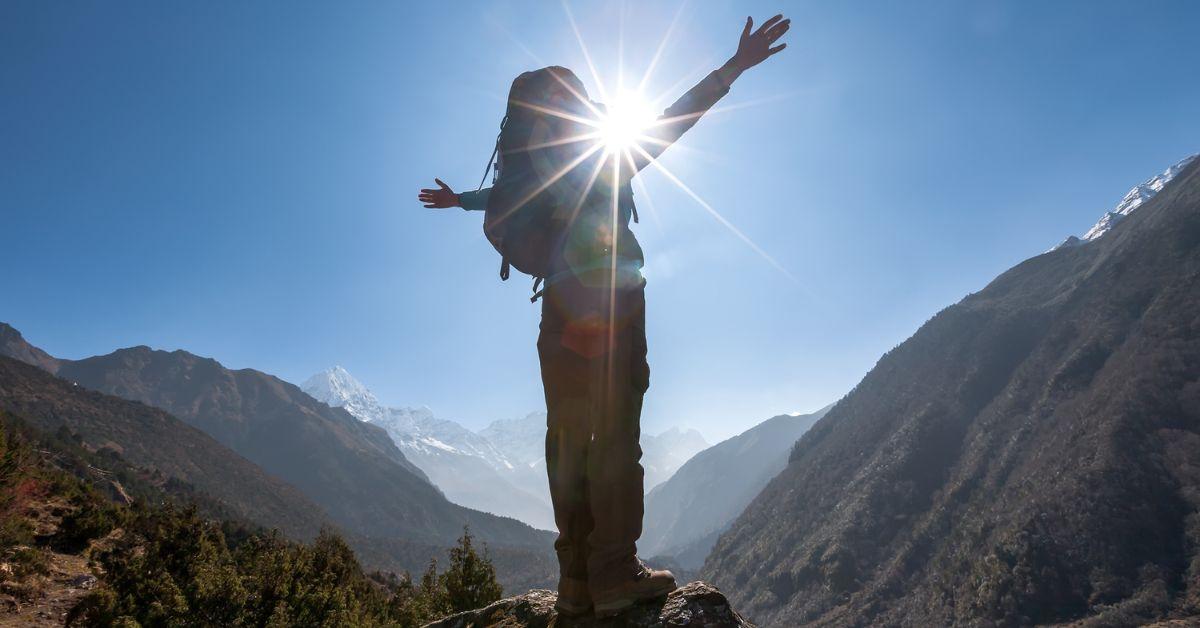 Located between Tibet and Nepal in the Himalayas, Mount Everest has long been recognized for testing a mountain climber's drive and limits. Many travel to the renowned location each year to challenge themselves in ways they never imagined. Those willing to climb Mount Everest agree to journey through the world's tallest mountain, which is currently measured at 29,032 feet and continues to grow. But how much does it cost to climb Mount Everest?
Article continues below advertisement
Despite Mount Everest's massive height, the attraction hasn't had any issues getting travelers to come to climb it for themselves. Nepal welcomes thousands of new people each year willing to experience the extraordinary feat for a hefty price.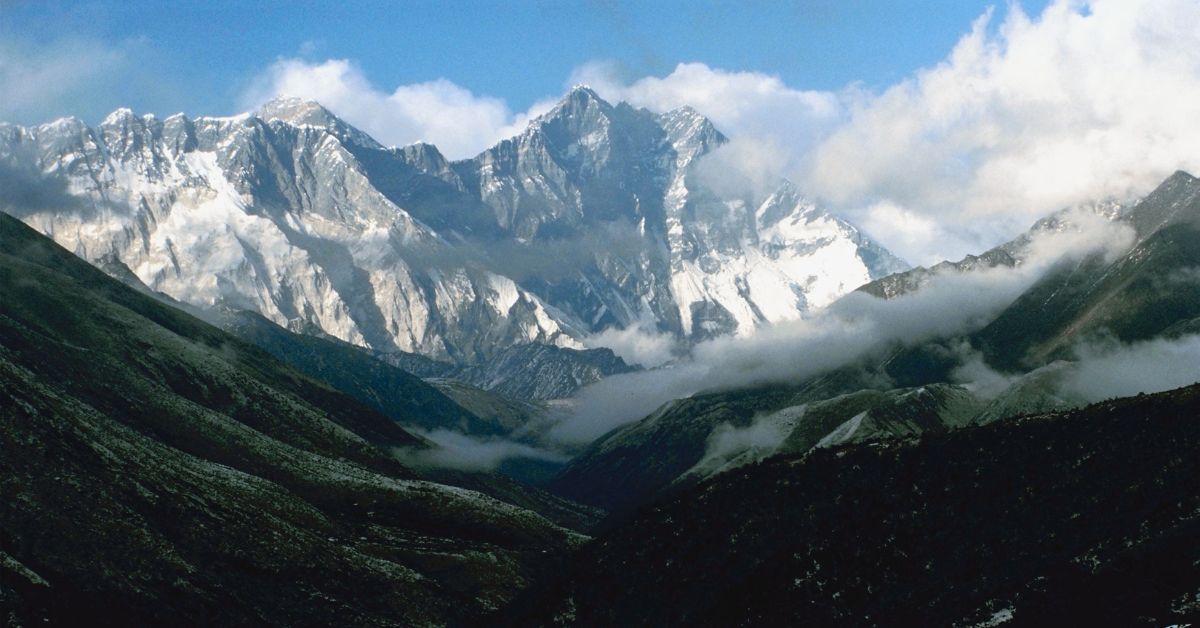 Article continues below advertisement
So, how much does it cost to hike Mount Everest?
If you thought hiking Mount Everest might not break the bank too much, think again. On average, a trek up Mount Everest can set you back between $30,000 and 160,000, with most people paying $45,000, as mountaineers Alan Arnette and Garrett Madison told The Manual. The hefty price includes several factors travelers must consider before taking the climb.
One significant reason climbing Mount Everest costs as much as it does is that climbers can't trek the mountain without reliable support. In addition to months of preparation, most climbers look to Sherpas to assist them on their journeys. Sherpas are Tibet locals who live on the Himalayan slopes and offer help with "cooking, carrying gear, and making crucial decisions" for a climber's survival, as per The Manual.
Article continues below advertisement
Although Mount Everest treks don't require Sherpas, many travelers find they come in handy when the journey starts. However, hiring one will undoubtedly cause a dent in most climbers' wallets. Sherpas typically cost $5,000, as most charge $3,000 for loading and unloading the gear and an extra $2,000 for cooking fees.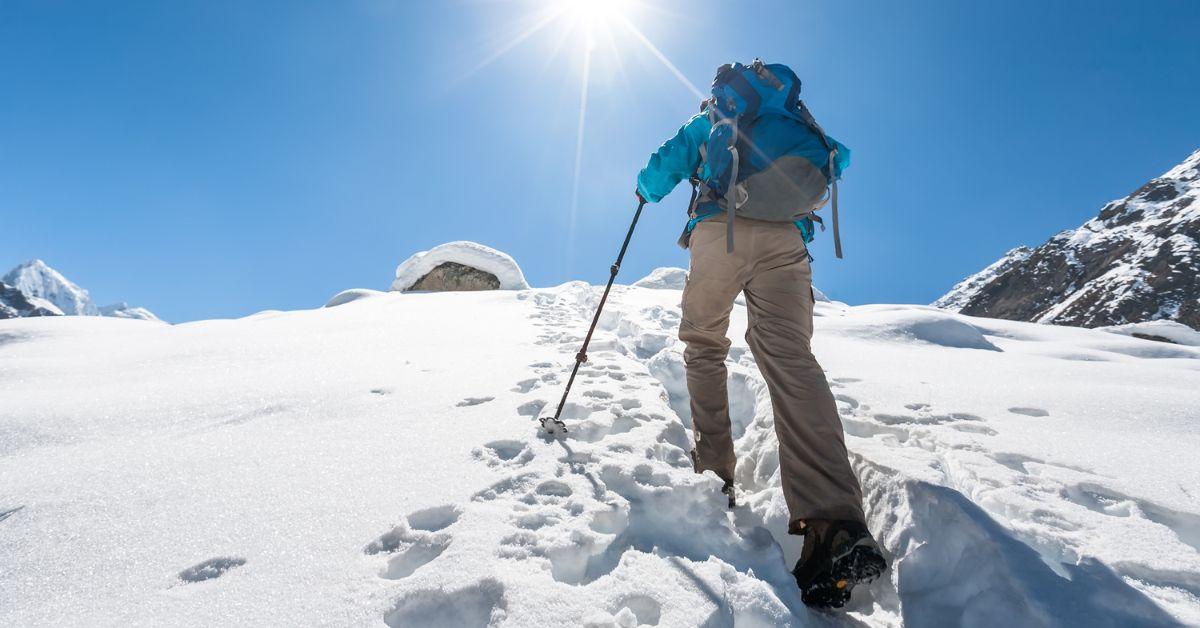 Article continues below advertisement
The Mount Everest costs don't just stop at Sherpas. Mount Everest travelers also need to consider the traveling, food, transportation, permits, gear, equipment, and oxygen costs. Yes, you read that right. The average climber reportedly needs five to six oxygen bottles for a weeklong trip, and these cost $600 a pop. Guests also pay for their ticket and passport to the Himalayas, and around $4,000 to travel around Mount Everest.
High Adventure Expeditions also notes that guests may want to save $1,000 for spending money. If you're going to eat at the popular attraction, meal costs range between $20-30. Then, travelers typically pay around $6,000-8,000 on gear and equipment needed for the trip. However, none of these hefty prices matter if travelers don't have a permit.
Article continues below advertisement
Permits are the only way climbers can access Mount Everest, making it the most extravagant expense. Luckily, there are two ways to get your hands on the esteemed item. Those climbing Everest from the north side of Tibet will need to pay $8,000 for a permit. If one wanted to climb the attraction by way of Nepal, they would cash out $11,000 plus an additional $2,500 to organize the permit through a third-party company.
Article continues below advertisement
There are ways to reduce the costs of hiking Mount Everest.
After reviewing the costs, it's probably not surprising that many of those wanting to hike Mount Everest opt out of the experience. Fortunately, you can still take advantage of Mount Everest's attractions for reduced costs or free.
Some travelers have received free opportunities by taking advantage of Mount Everest Base Camps. Base Camps allow travelers to experience Everest with around 10 other travelers.
Article continues below advertisement
Ian Taylor Trekking, an international trekking company, offers annual base camps on its website. The company also gives climbers a chance to earn a free trip to Everest if they can gather enough people to climb the mountain. However, there's a catch.
Participants are required to find nine other people willing to pay for the base camp and the rest of the trip's cost.
Once they do, Ian Taylor Trekking provides pretty much everything you'll need, other than your trip to Nepal, which could still cost thousands.